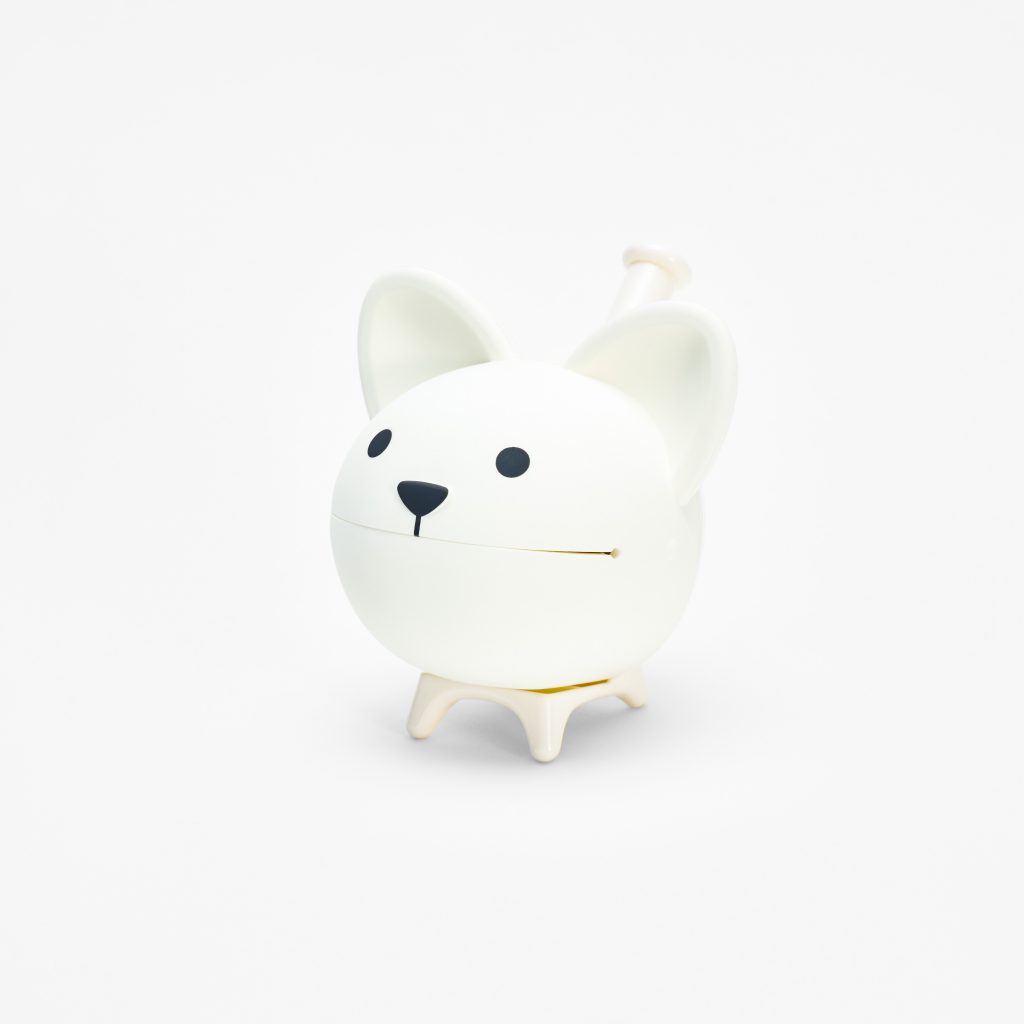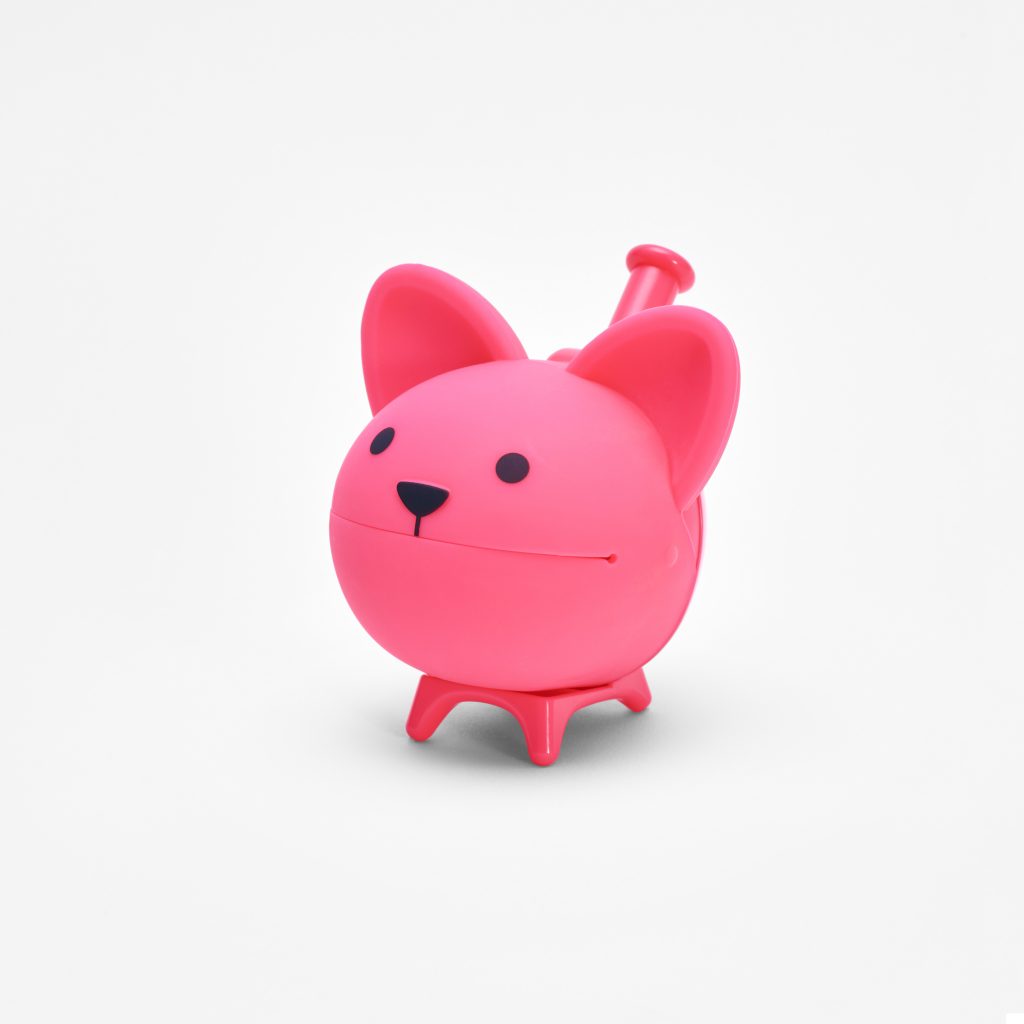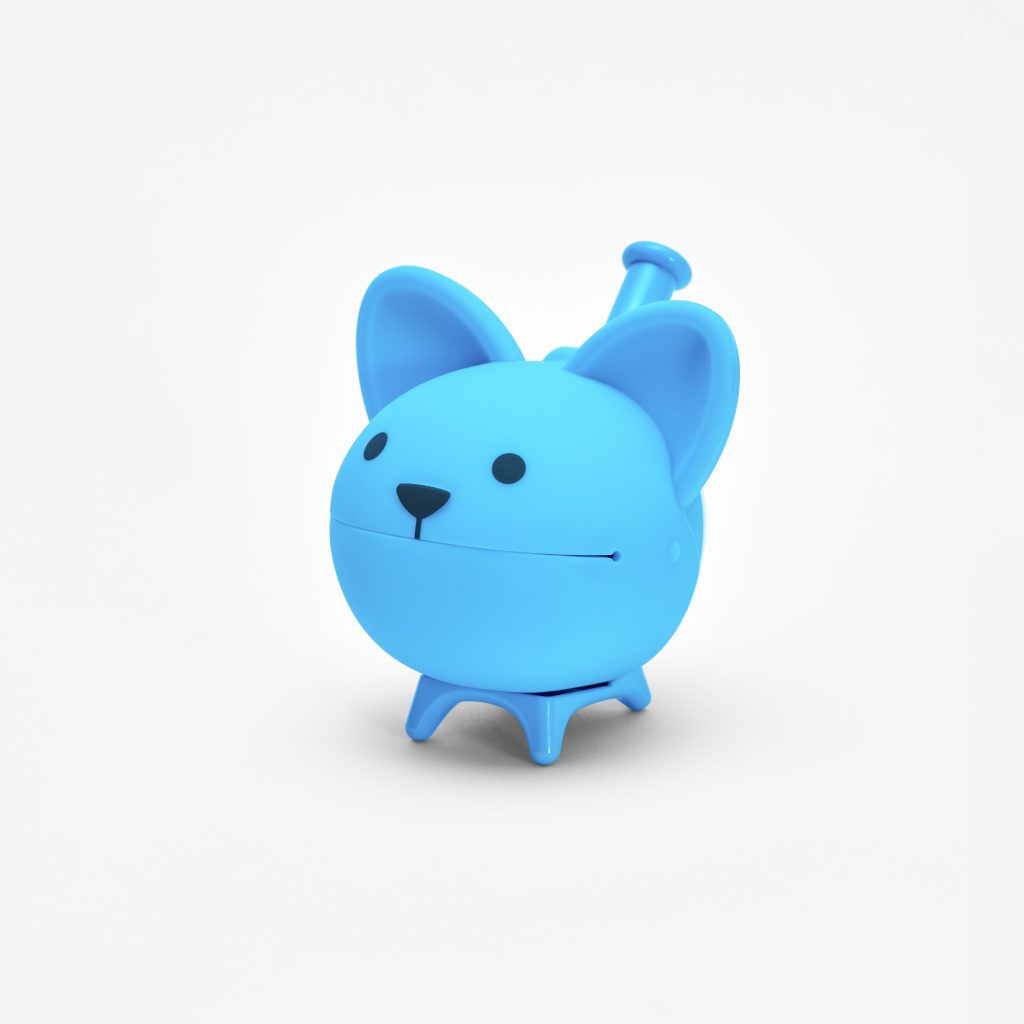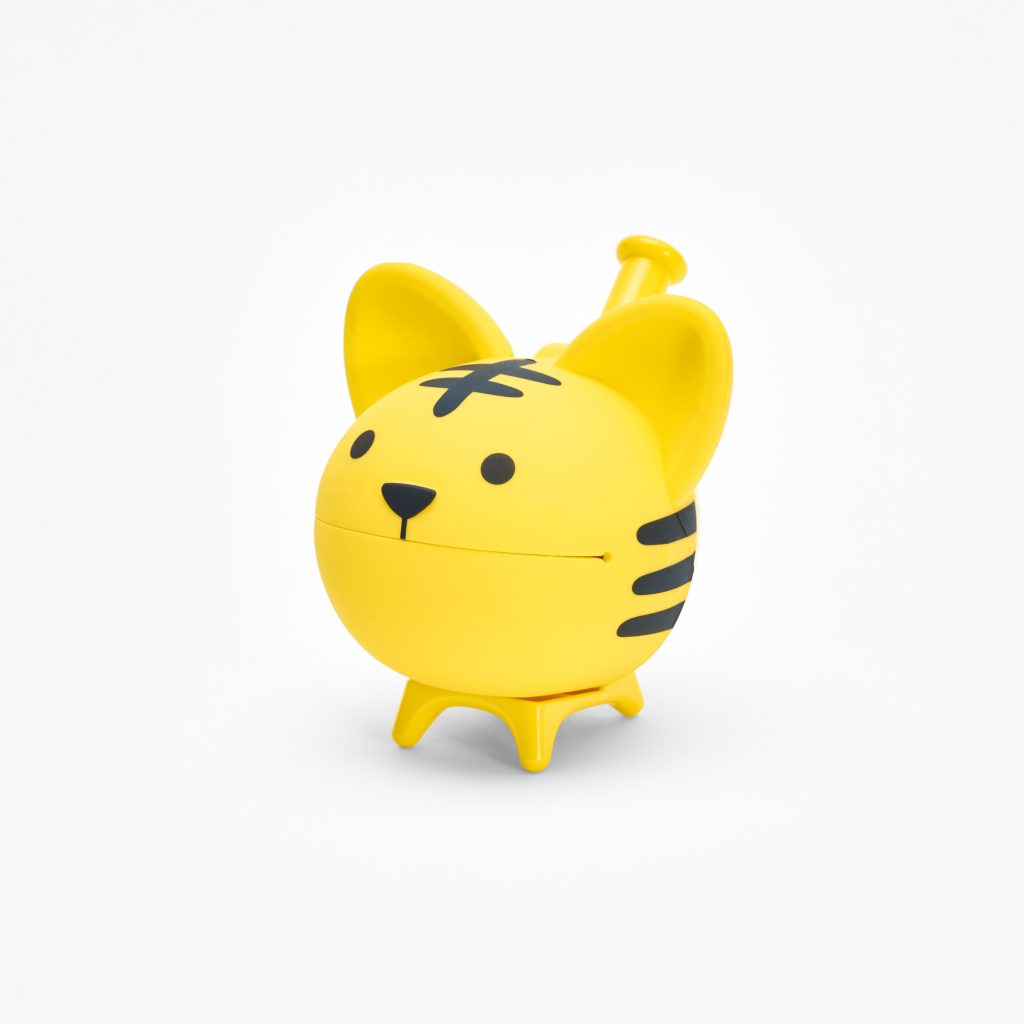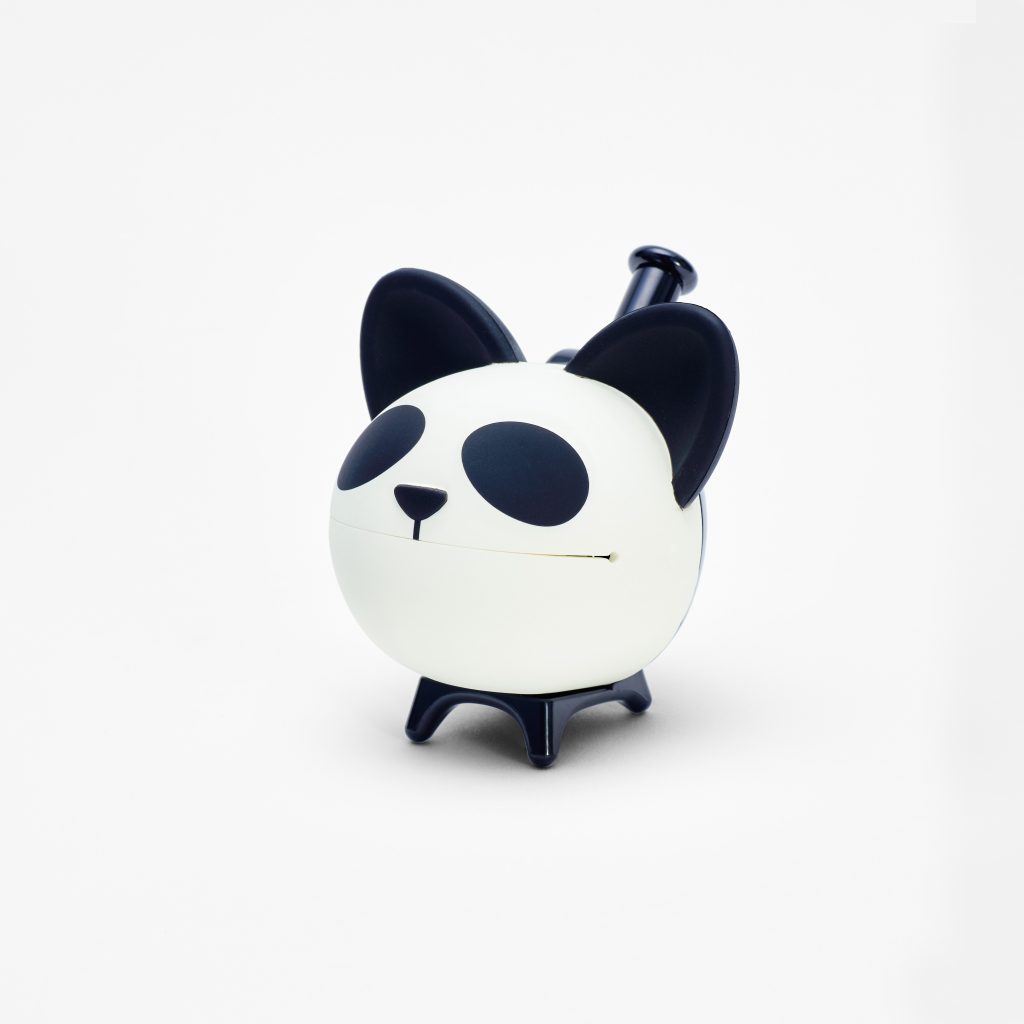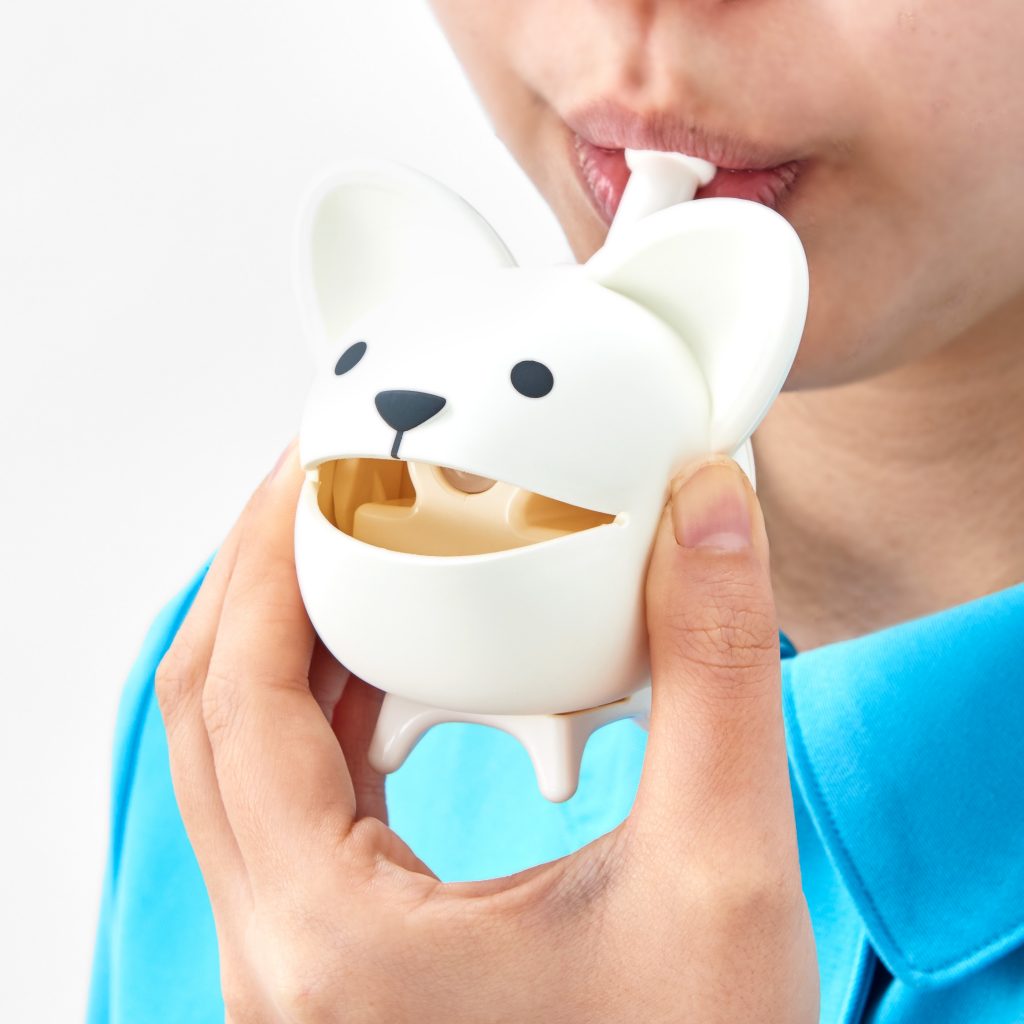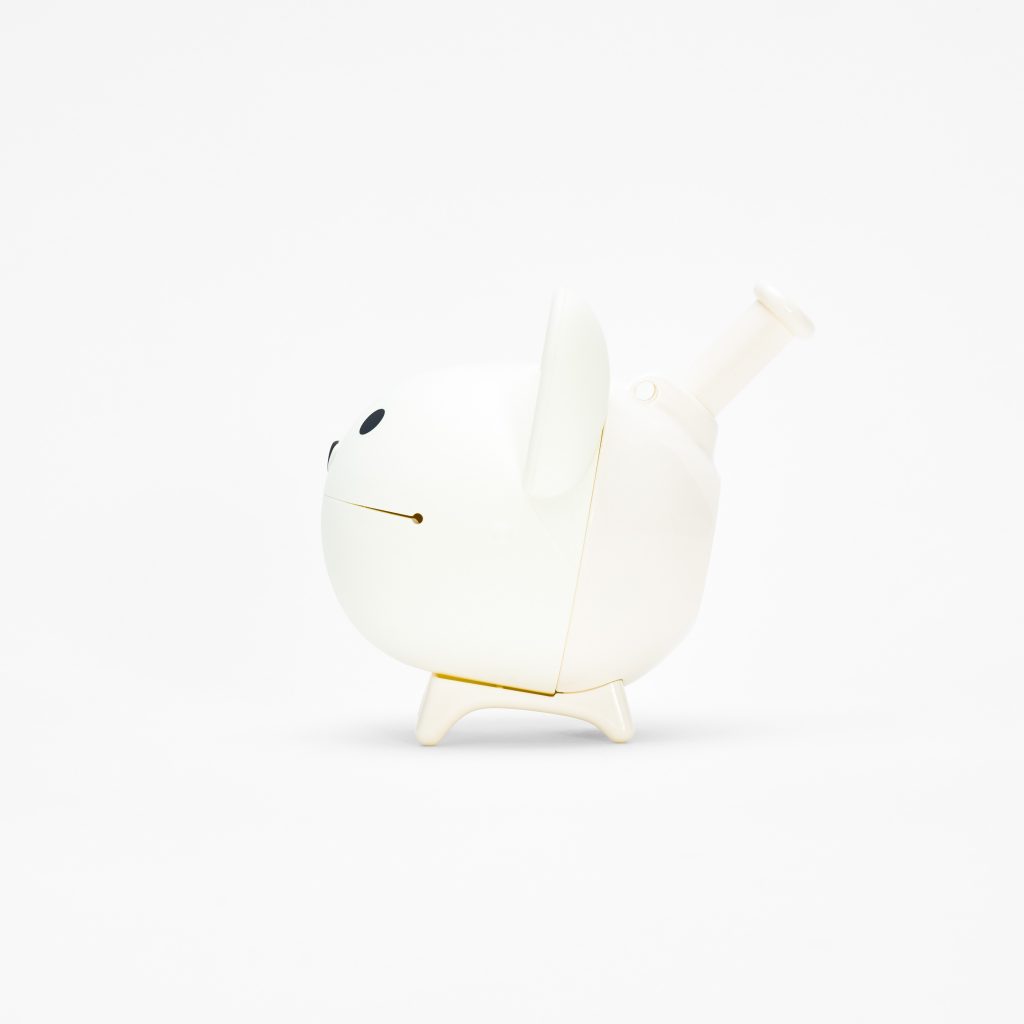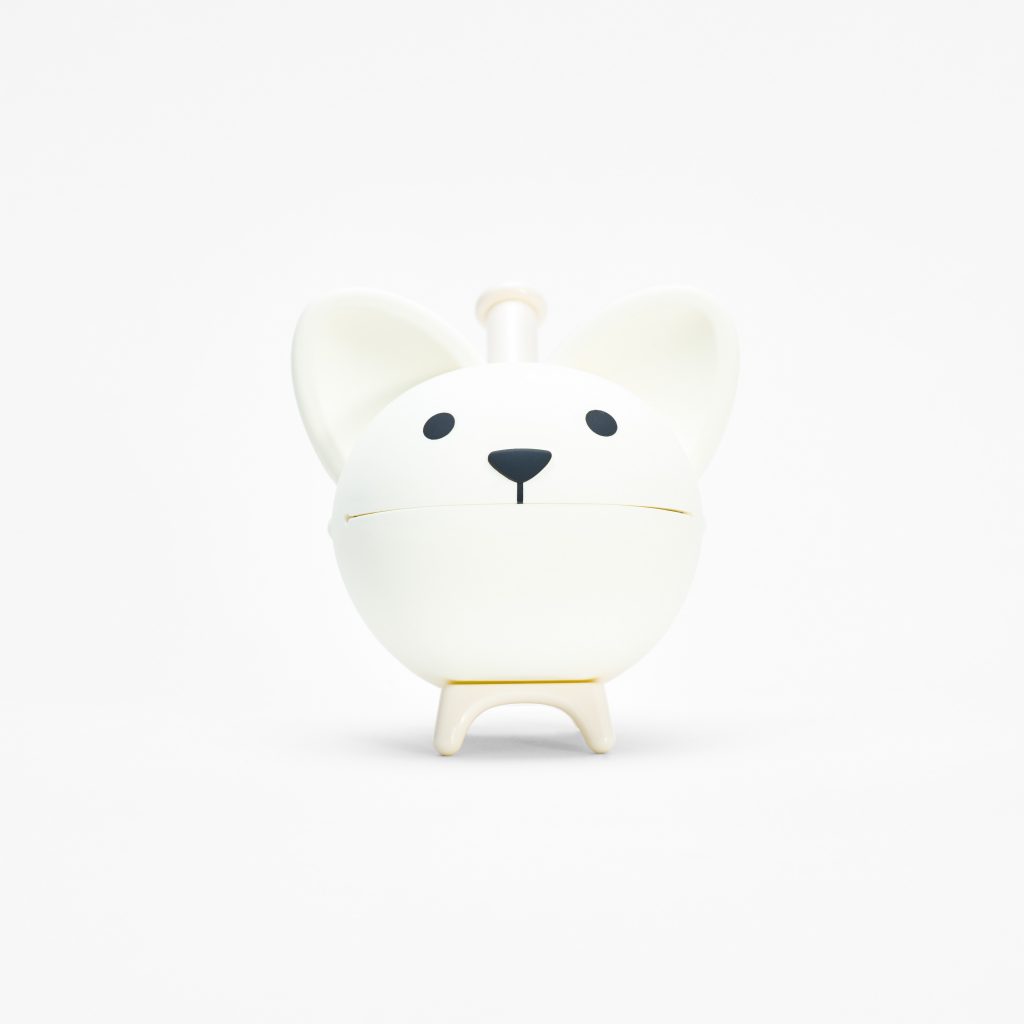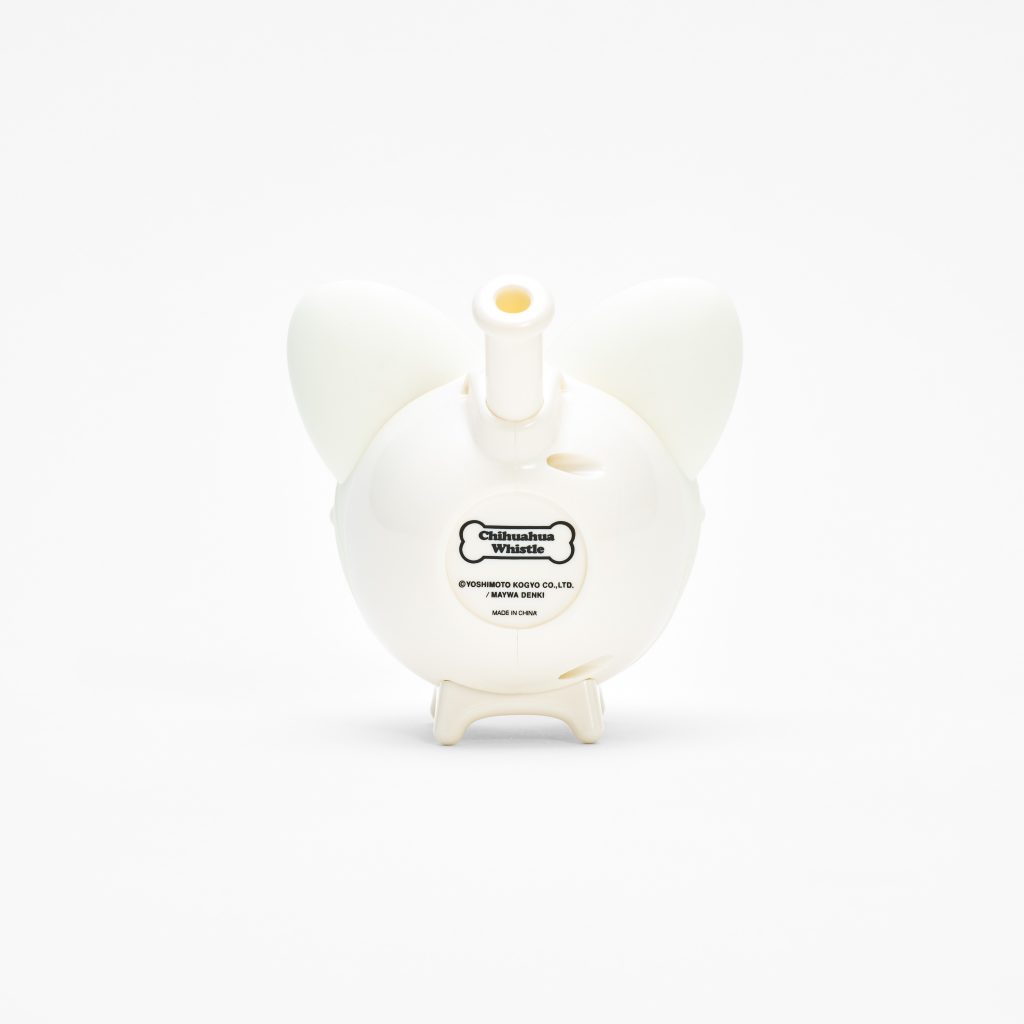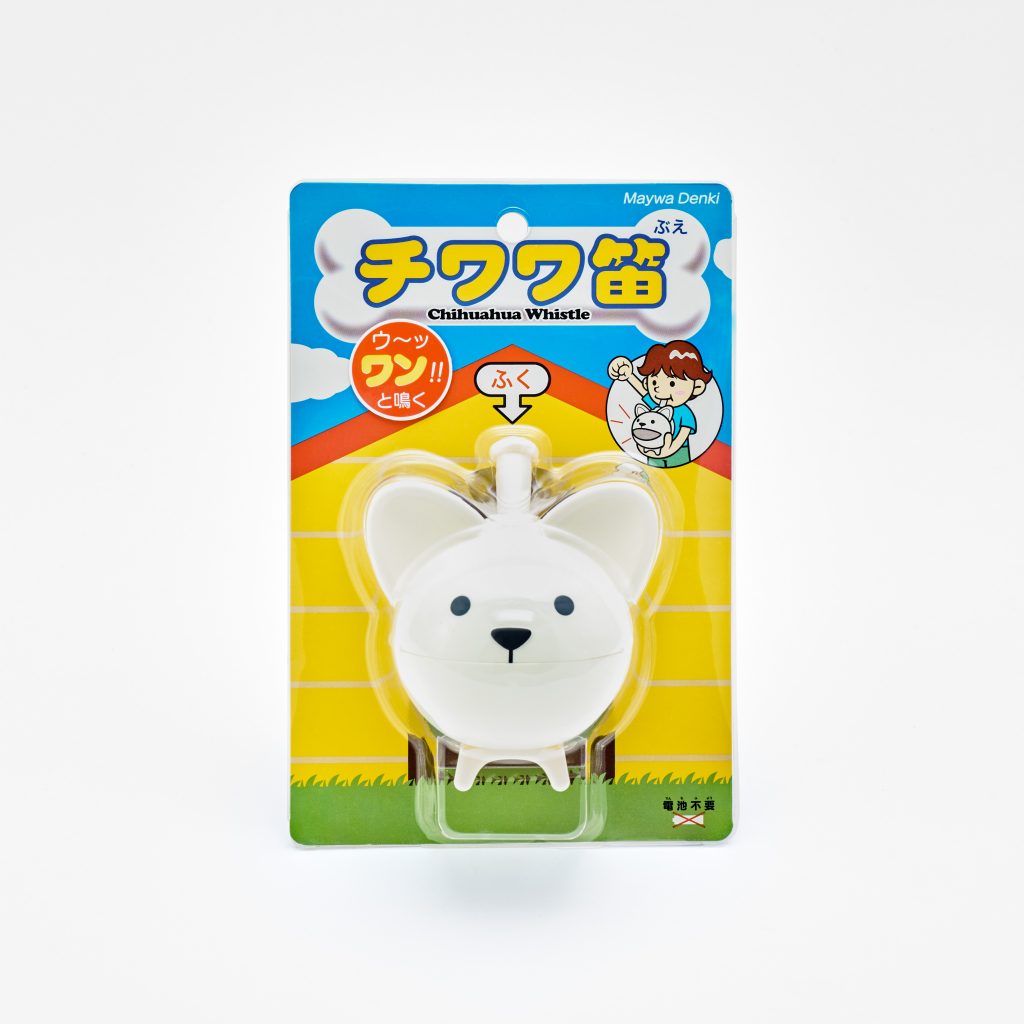 Chihuahua Whistle
Out of production
A whistle that barks like a dog! The movable mouth gives away its Otamatone roots. The white, pink and blue edition have a higher voice whereas the tiger and panda edition have a lower voice that sounds a little bit wilder. The head can be interchanged with the Otamatone. Create a Chihuahuatone or an Otamawhistle in an instant! Pull a string through the hole to wear it around your neck or attach it to a bag. A great companion for kids and grown ups alike!
Standard
Pro
+ Smartphone
Easy
App
Digital
Analog
Accessory
COLOR
| | |
| --- | --- |
| Released: | 2011/09 |
| Price: | 1,320 Yen(with tax) |
| Size: | W82×H84×D85mm |
Chihuahua Whistle details
The ancestor of the Otamatone.
An analog instrument without need for batteries.
A whistle that barks like a dog!
Editions and sound
How to play
Normal blow

Harder blow with mouth open

If you blow too hard, the whistle may not make any sound.

Moving the mouth alters the sound!
Same head size as the Otamatone.
Change heads and fool around!
Can be worn
around the neck with a string.
Caution
Be careful when wearing the whistle around your neck. If you move too wildly you might strangle yourself.