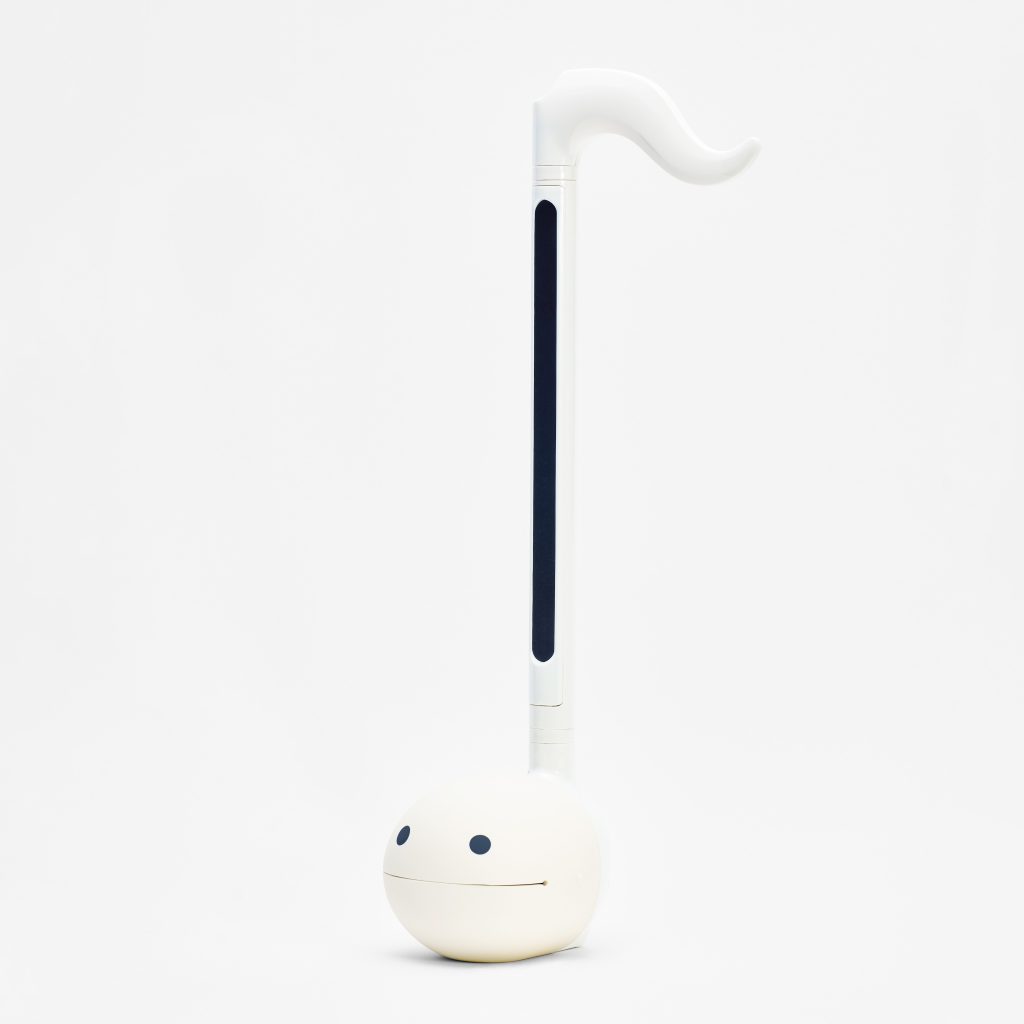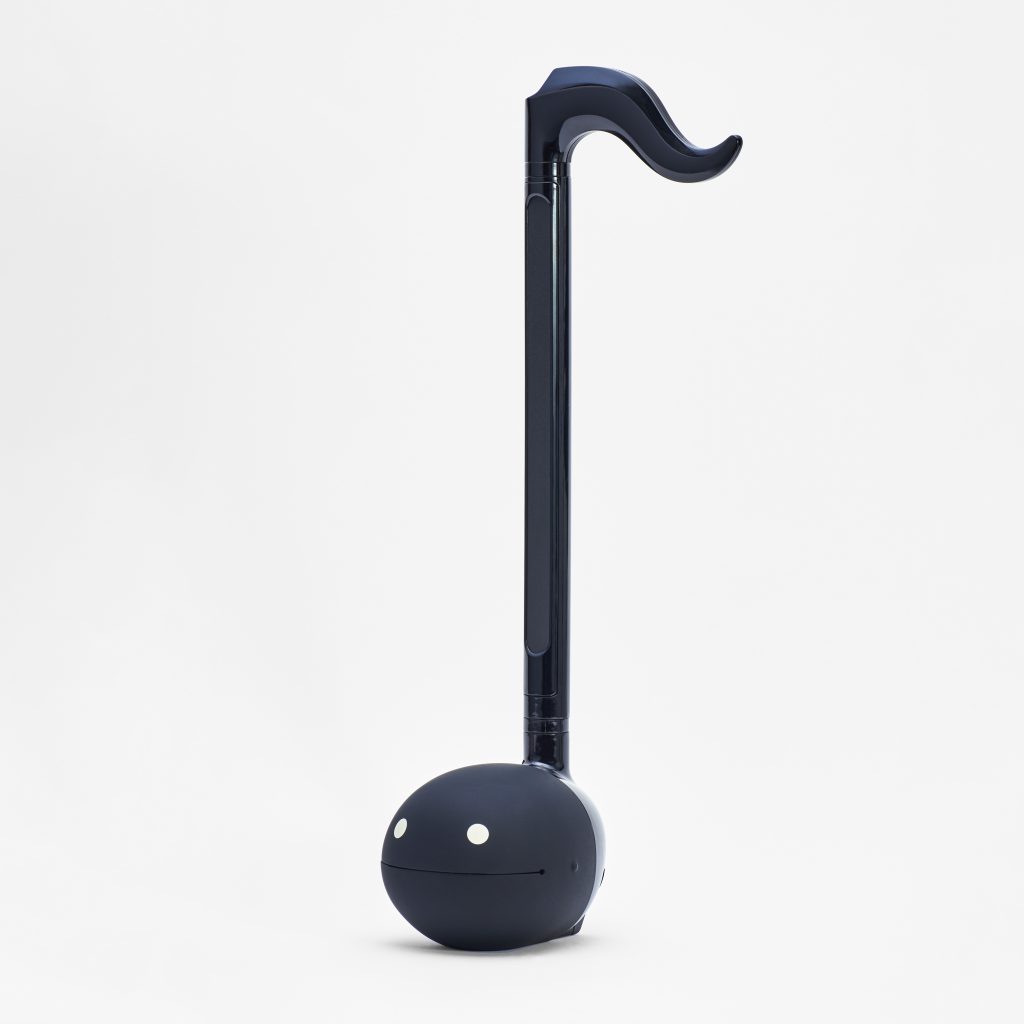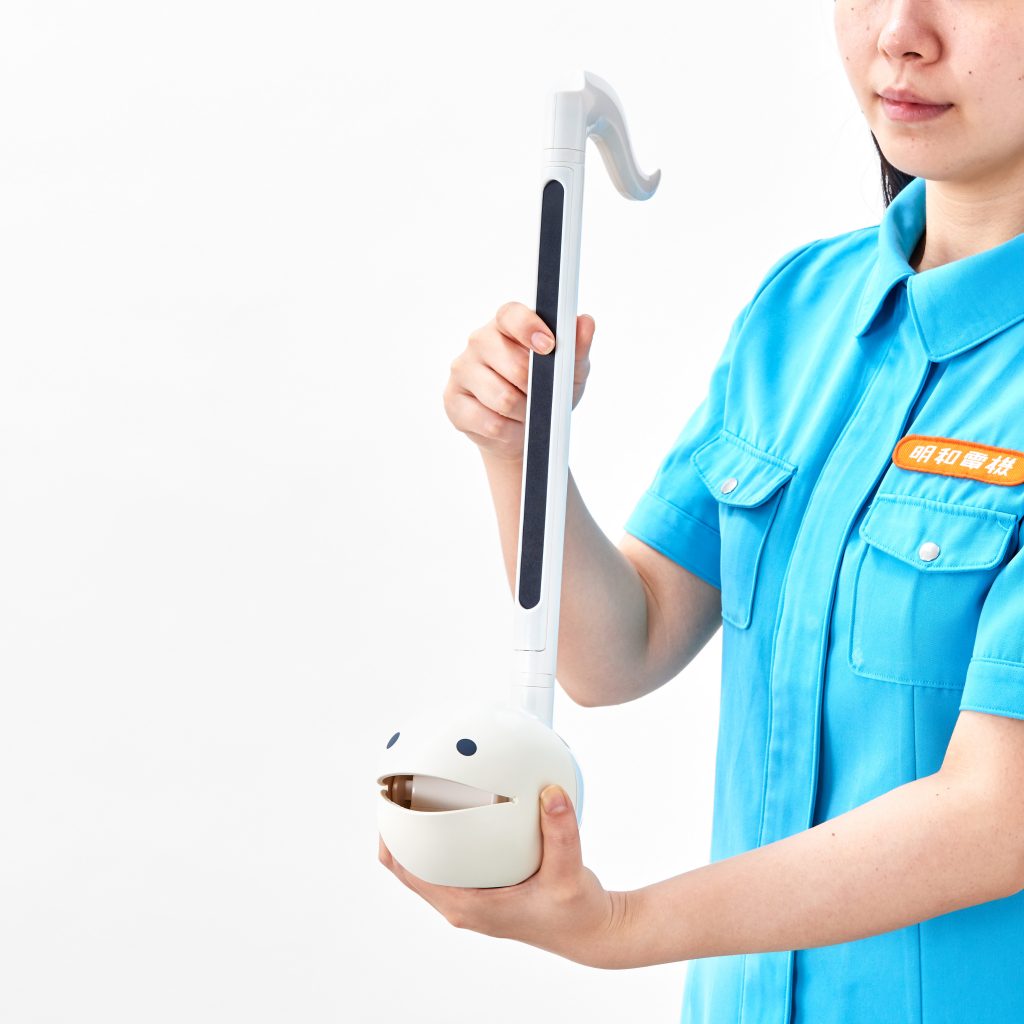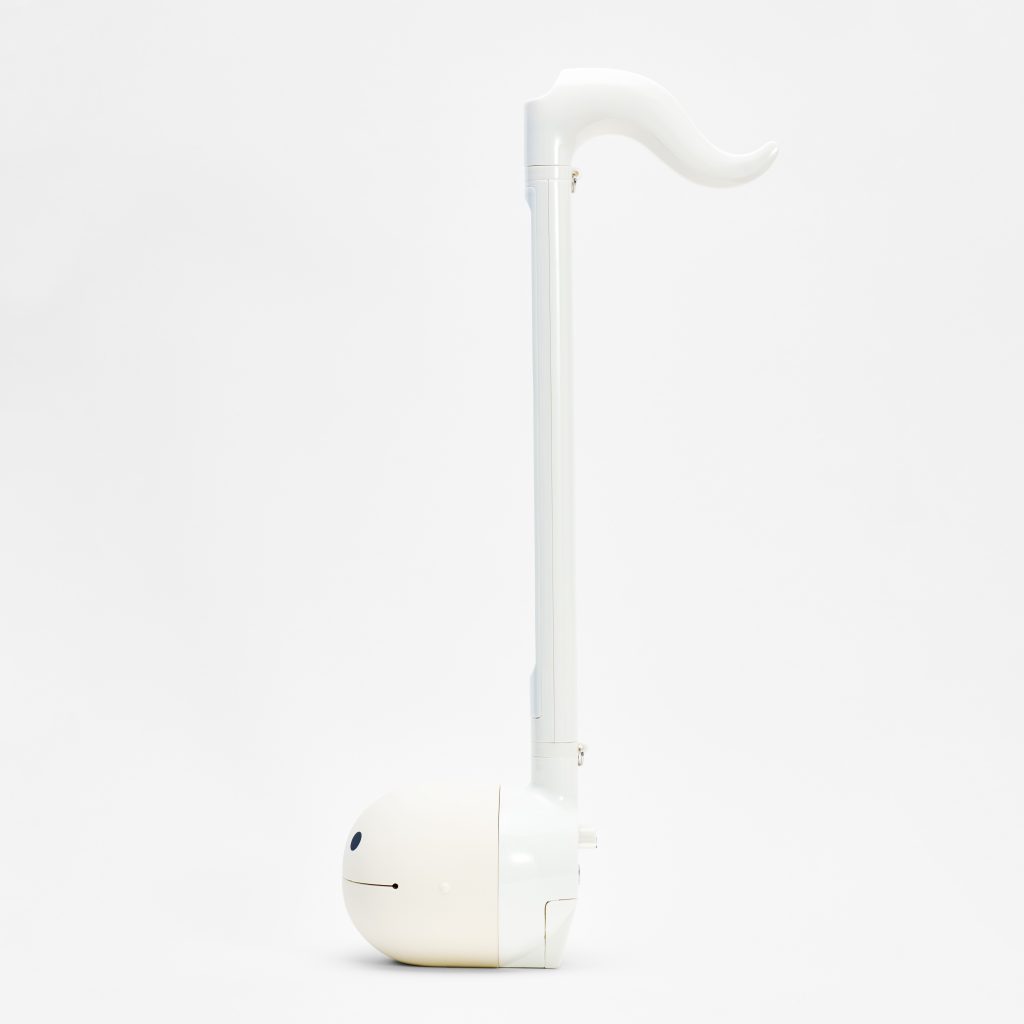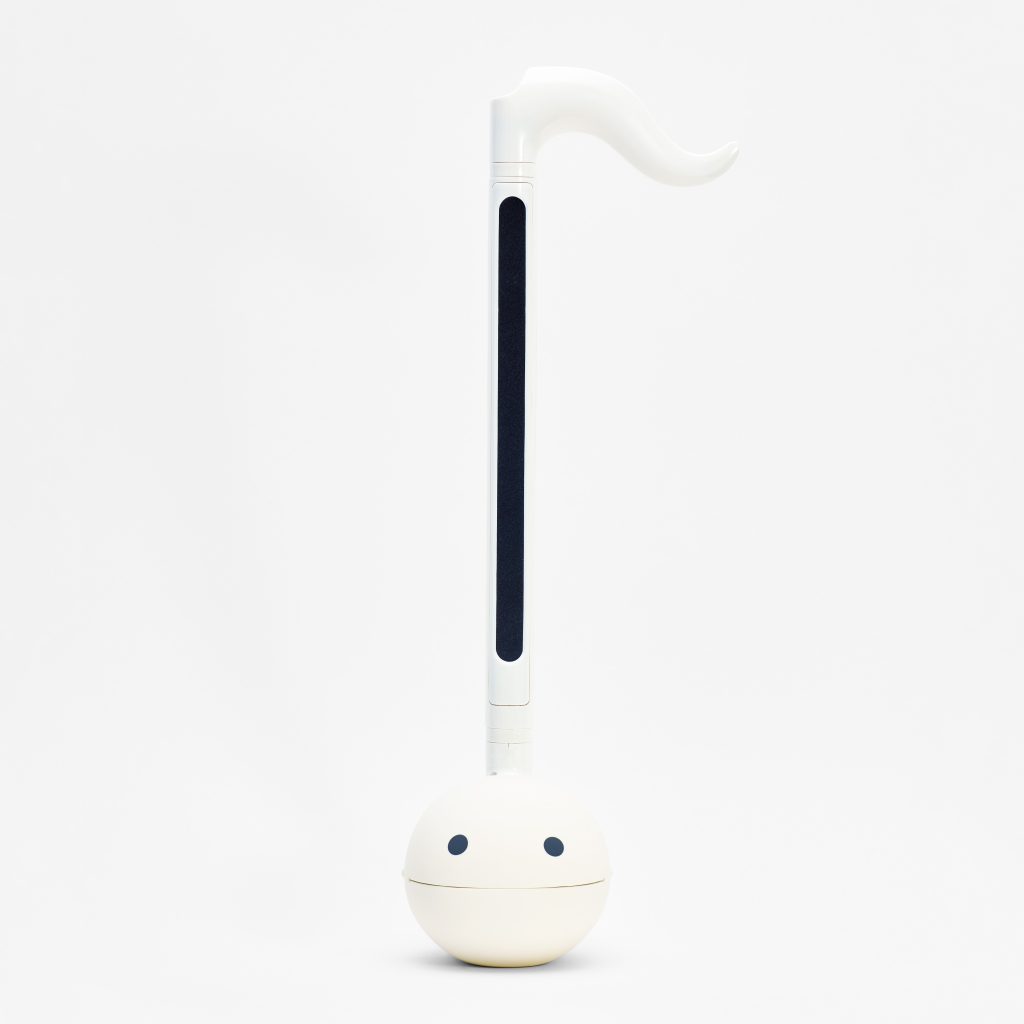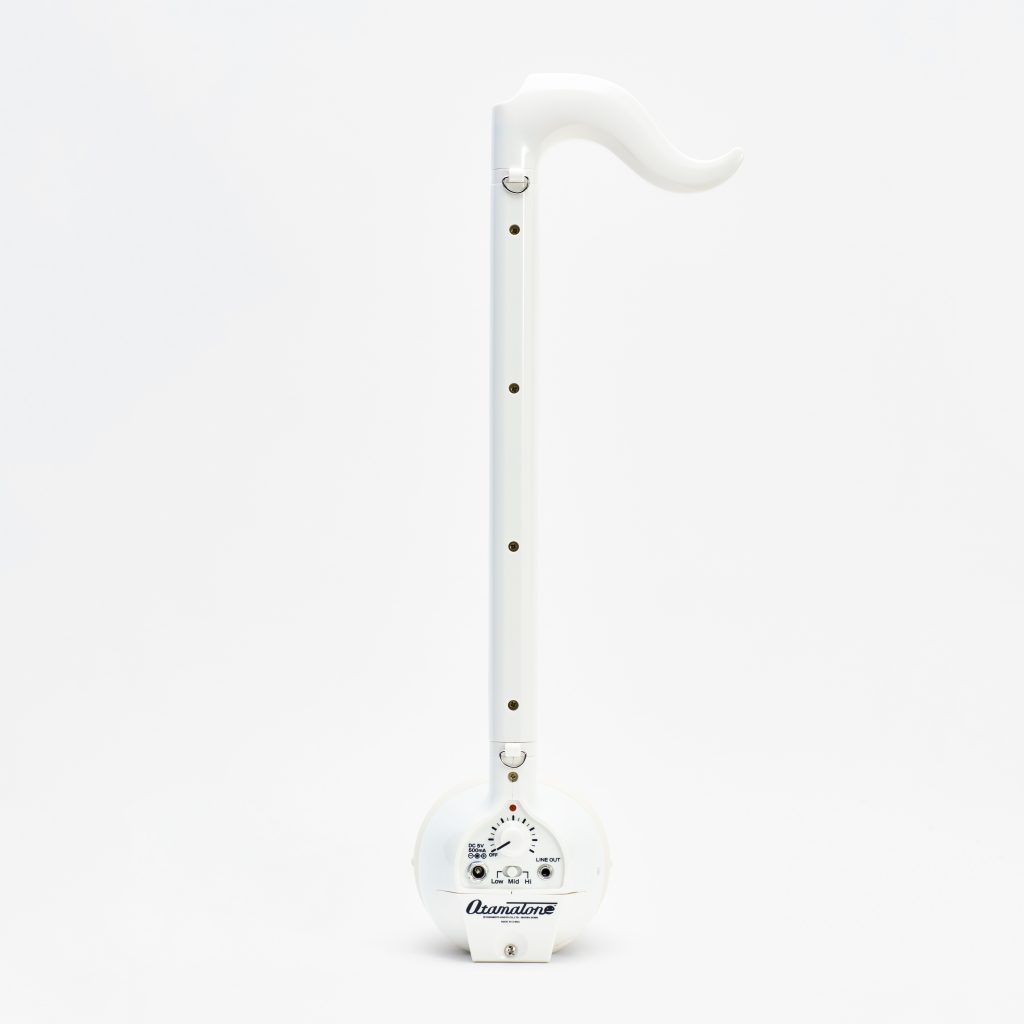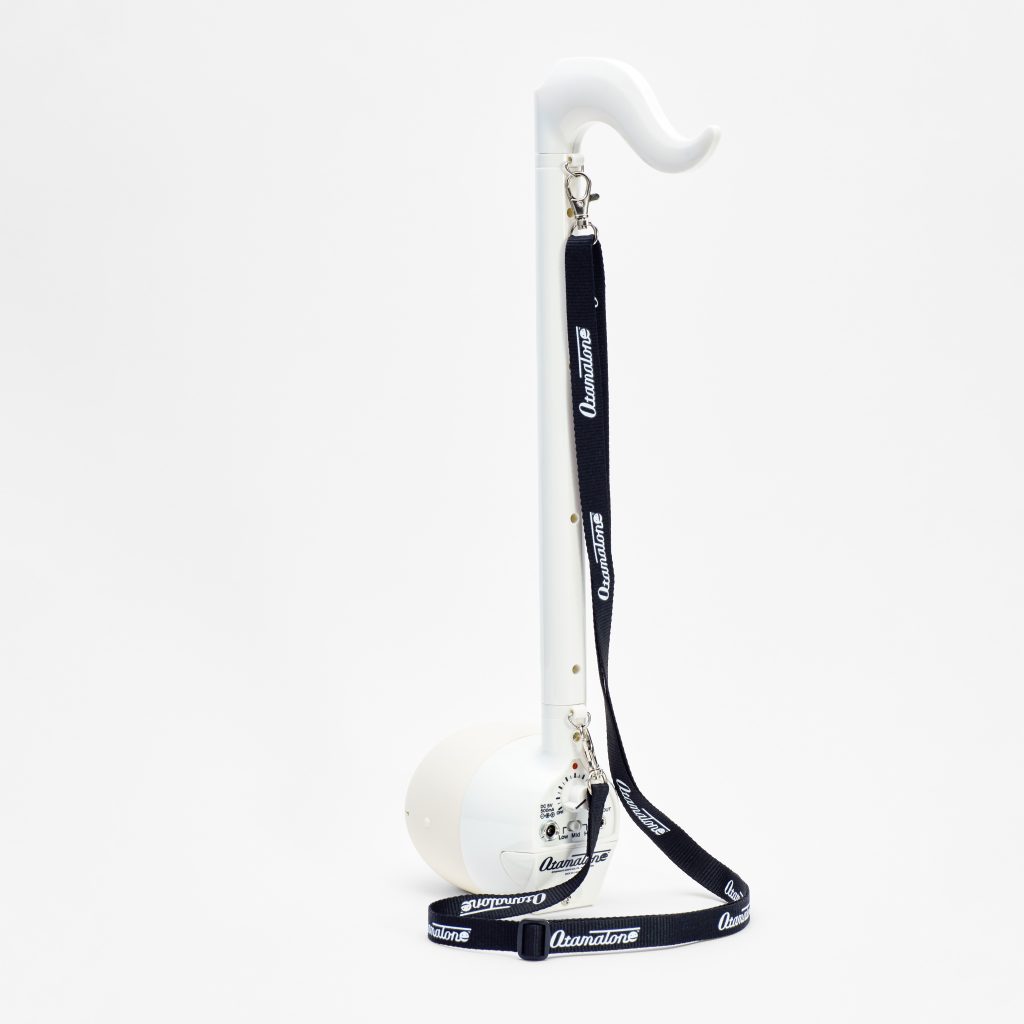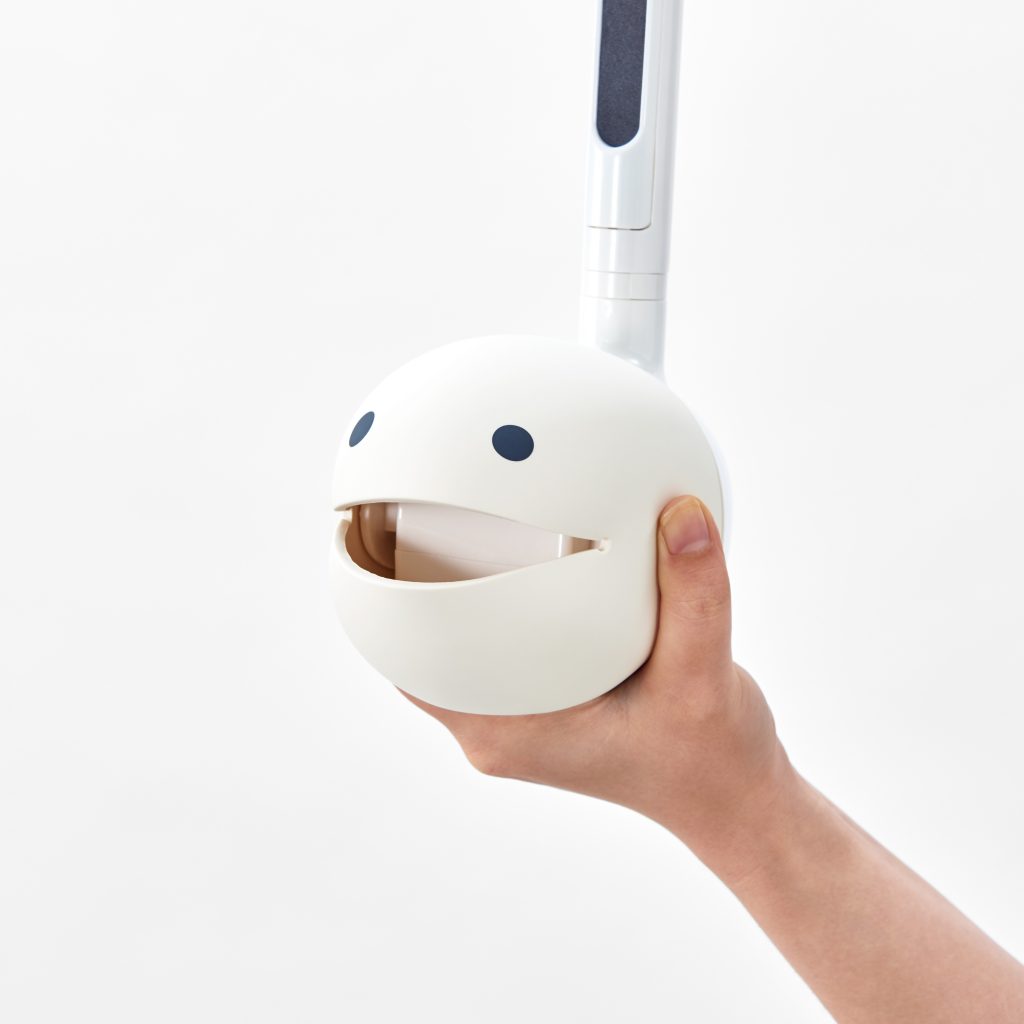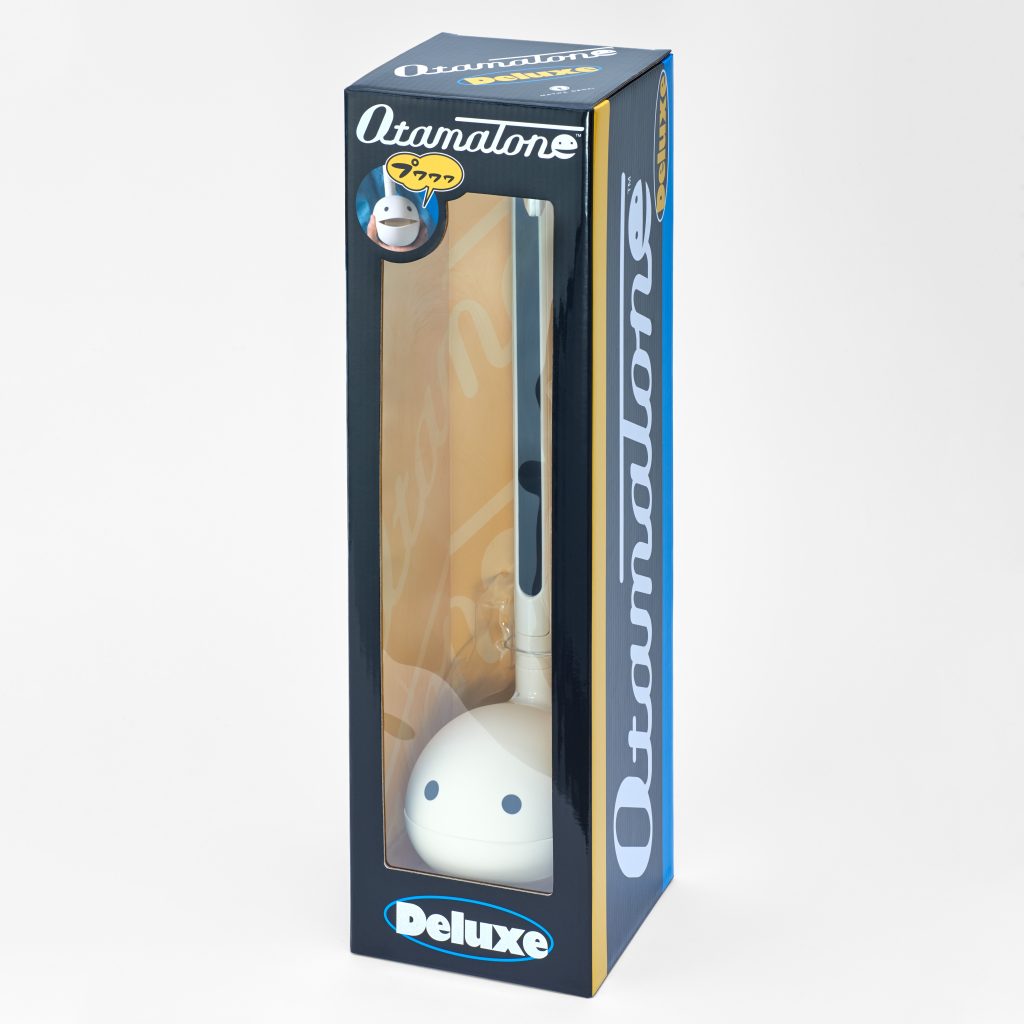 A bigger version of the Otamatone. As fun to play as the original but easier to handle and with an improved instrument feel. Can output sound through headphones or speakers thanks to a 3.5mm stereo jack. Also allows usage of an AC adapter (not included) so you never need to be afraid again of running out of batteries without noticing.
Standard
Pro
+ Smartphone
Easy
App
Digital
Analog
Accessory
COLOR
| | |
| --- | --- |
| Released: | 2012/05 |
| Price: | 9,350 Yen(with tax) |
| Size: | W100×H440×D220mm |
| Powered by: | 3 AA batteries (alkaline batteries recommended) |
| Includes: | Original strap with logo / Test batteries |
Otamatone Deluxe details
With 440mm height the Otamatone Deluxe is easier to play and offers a higher range of notes. The perfect model for Otamatone pros.
Main Characteristics
Improved width for improved playability
Improved length for a higher note range
Dial knob for gradual volume setting
3.5mm stereo jack for headphone and speaker output
DC jack for usage of an AC adapter
Original strap for carrying the instrument
Larger size for easier performances and improved feel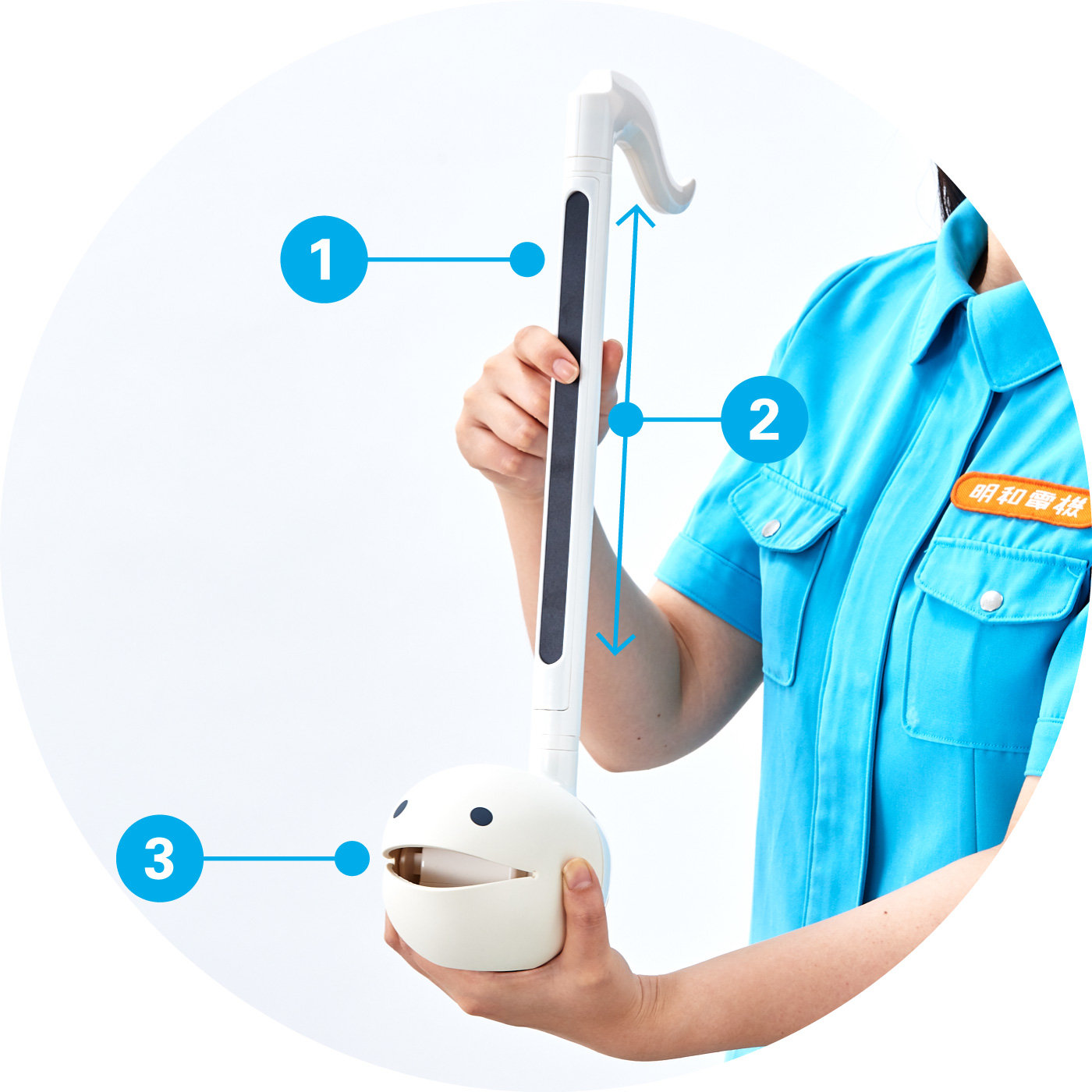 Push Technique:

Play notes by simply pressing the stem switch.

Unlike a touch screen you need to squeeze the stem with two fingers.

Portamento Technique:

Let your fingers slide for gradual note progression.

Wah-wah Technique:

Move the mouth to change the sound.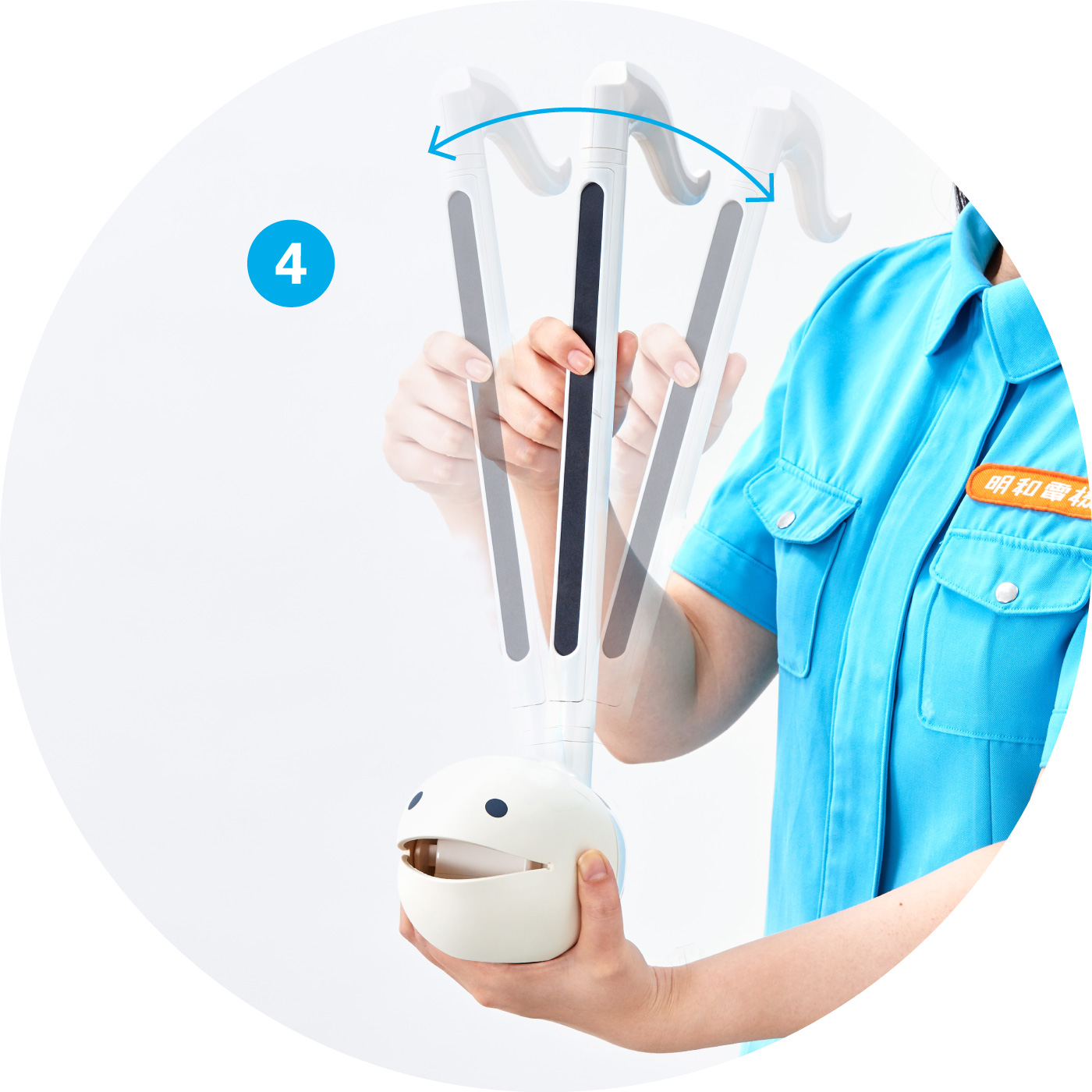 Vibrato Technique:

Shake the stem while playing a note to add vibrato.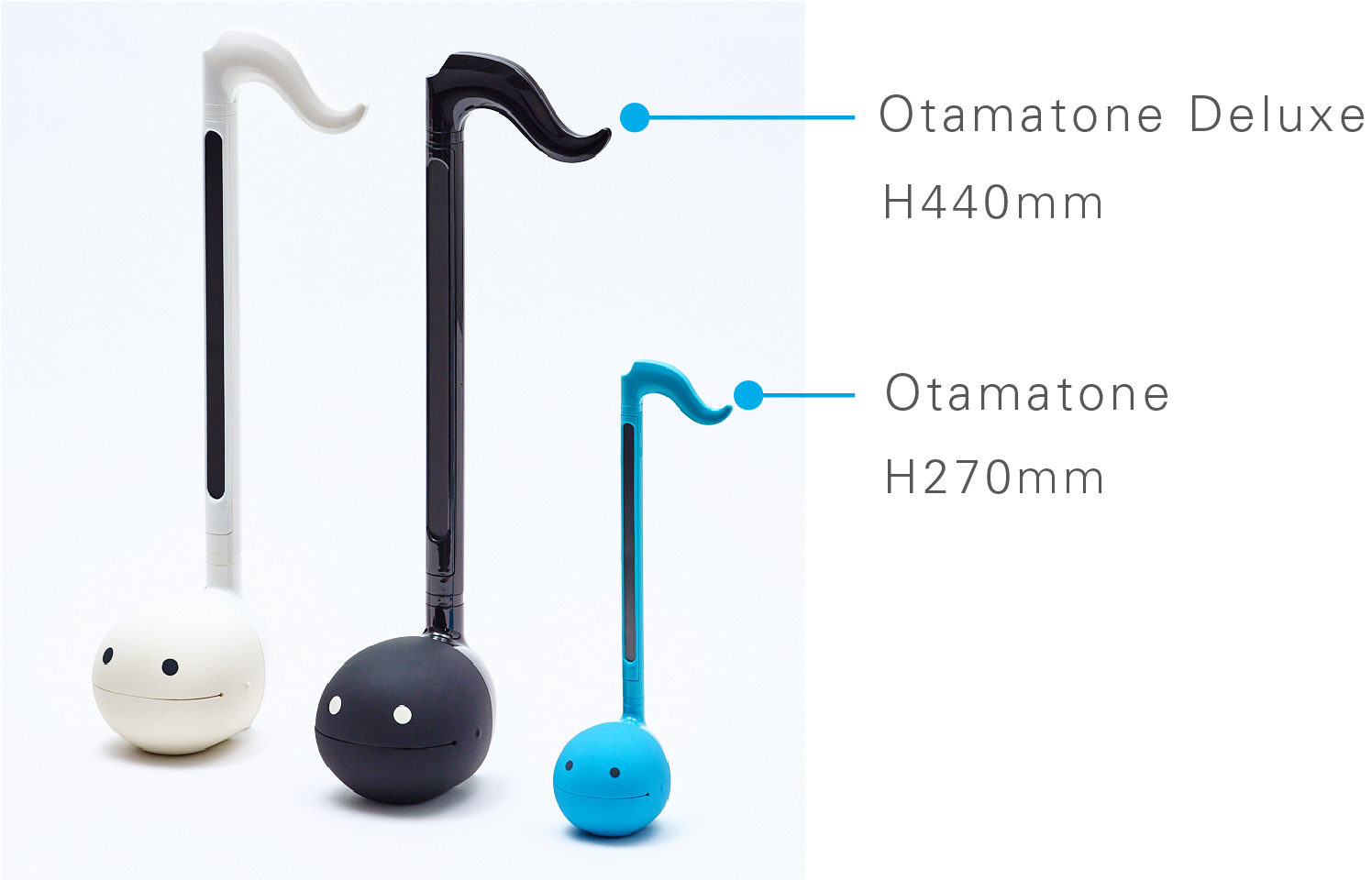 Switch Panel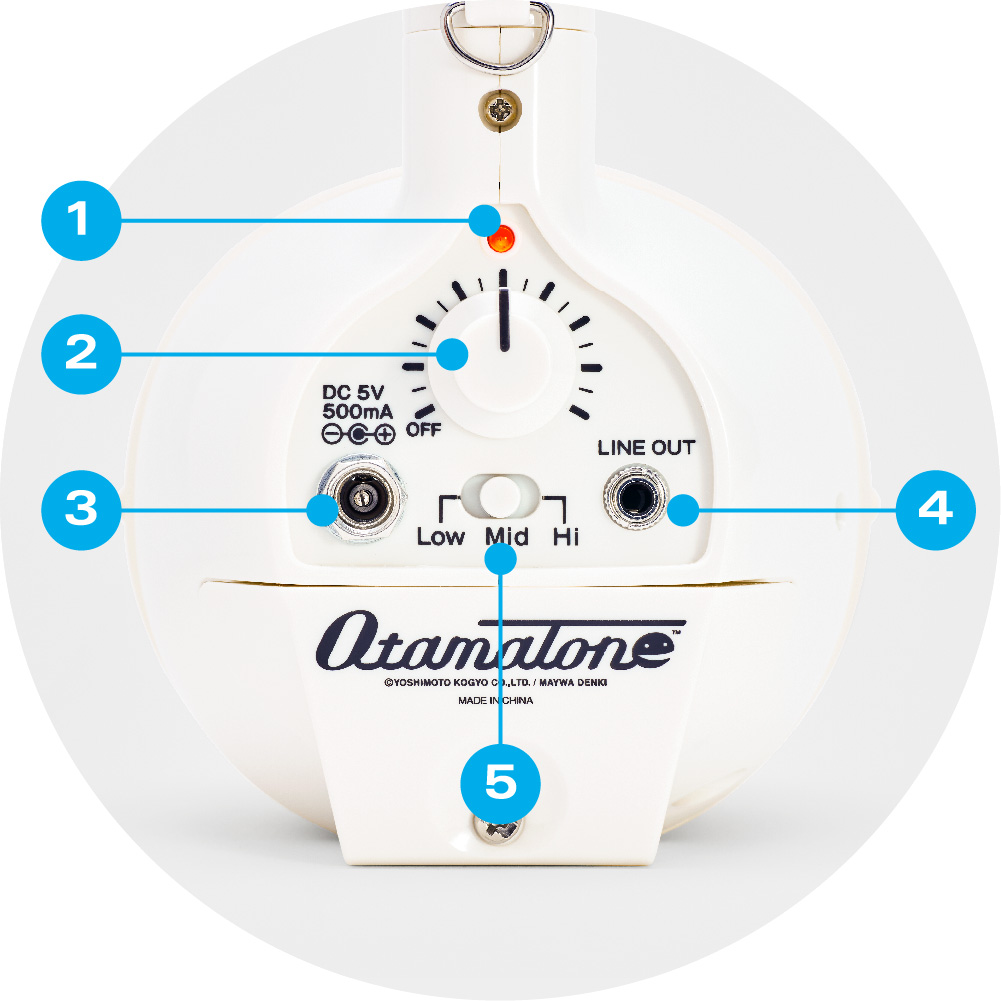 Power LED

Volume Switch

DC5V jack

AC adapter is not included.

Input:

AC100 - 240V
50 - 60Hz

DC plug size:

2.1mm
5.5mm

Output:

DC5V, Max 1A

Output characteristics:

Switching-mode

Plug polarity

Center positive()

3.5mm Stereo mini jack

Headphone is not included.
You will hear the sound from the speaker while using headphones.

Octave Switch

3-step Octave Switch
Caution : When using an AC adapter
*Use only the specified AC adapter approved for use with this product.
We assume no responsibility for any damage to the instrument and/or AC adapter caused by the use of inappropriate adapters or by mishandling of adapters.
Strap
A special strap with logo is included. Use it to play in your favorite style.