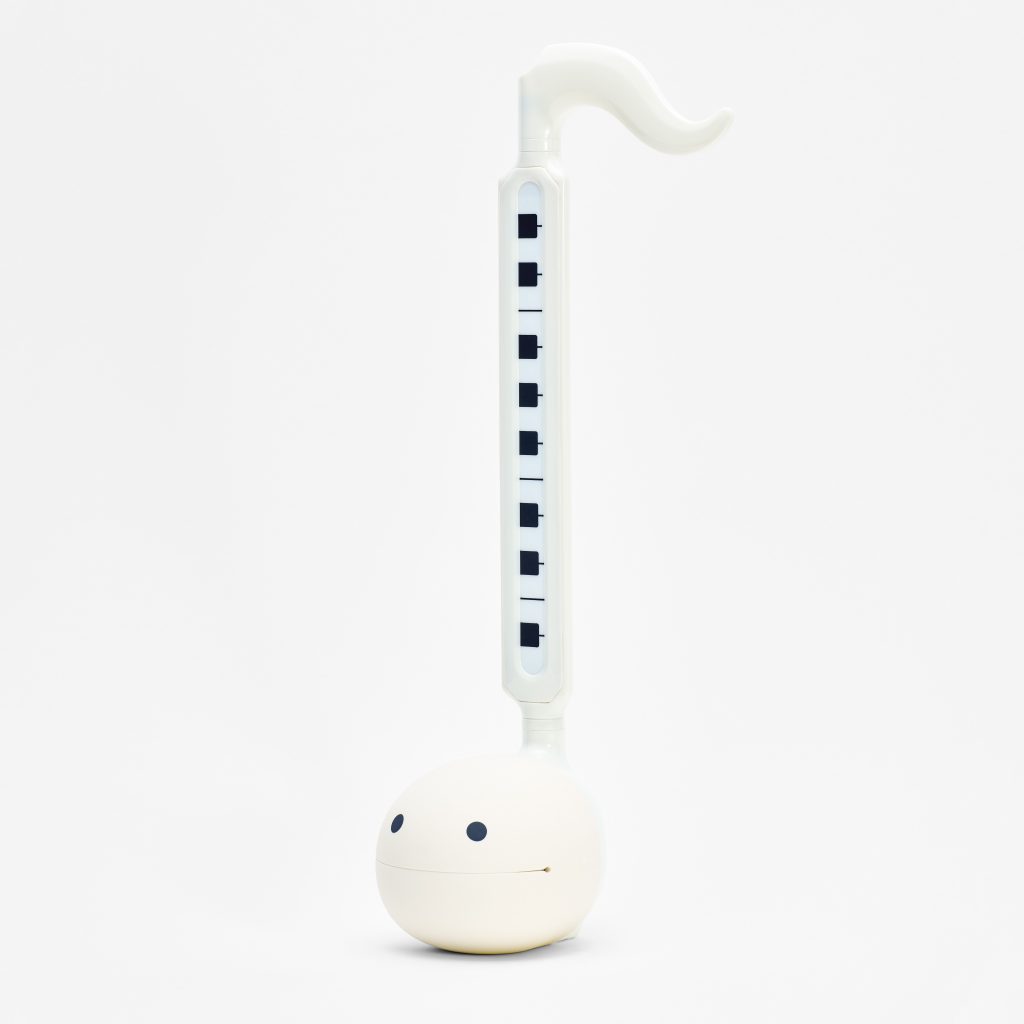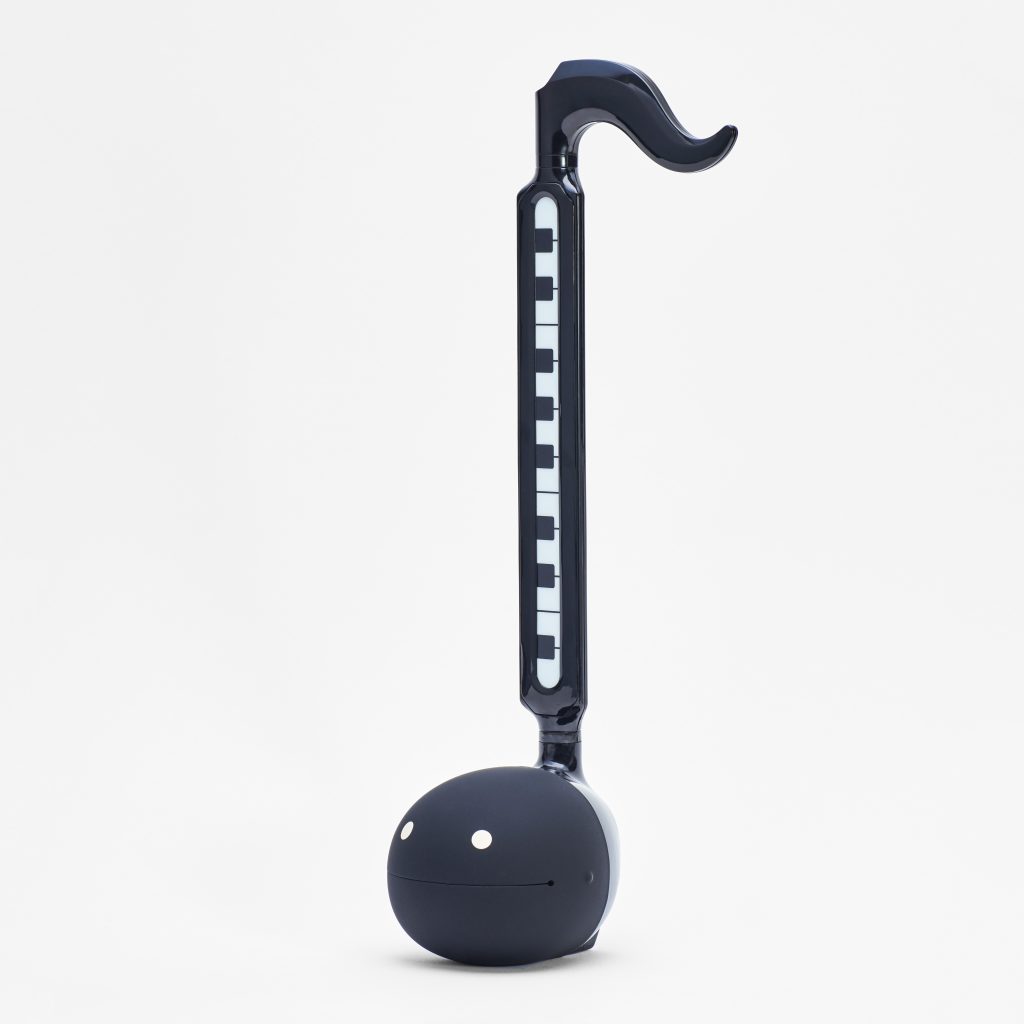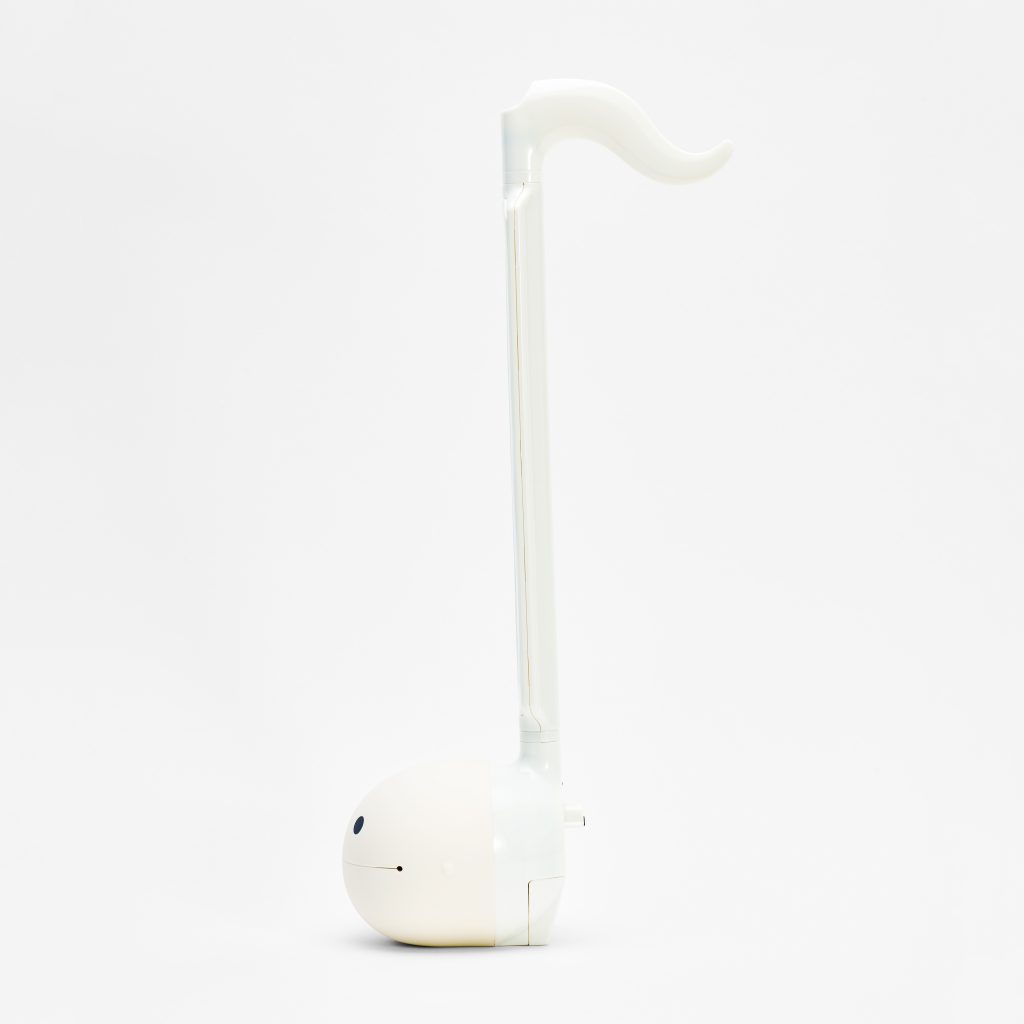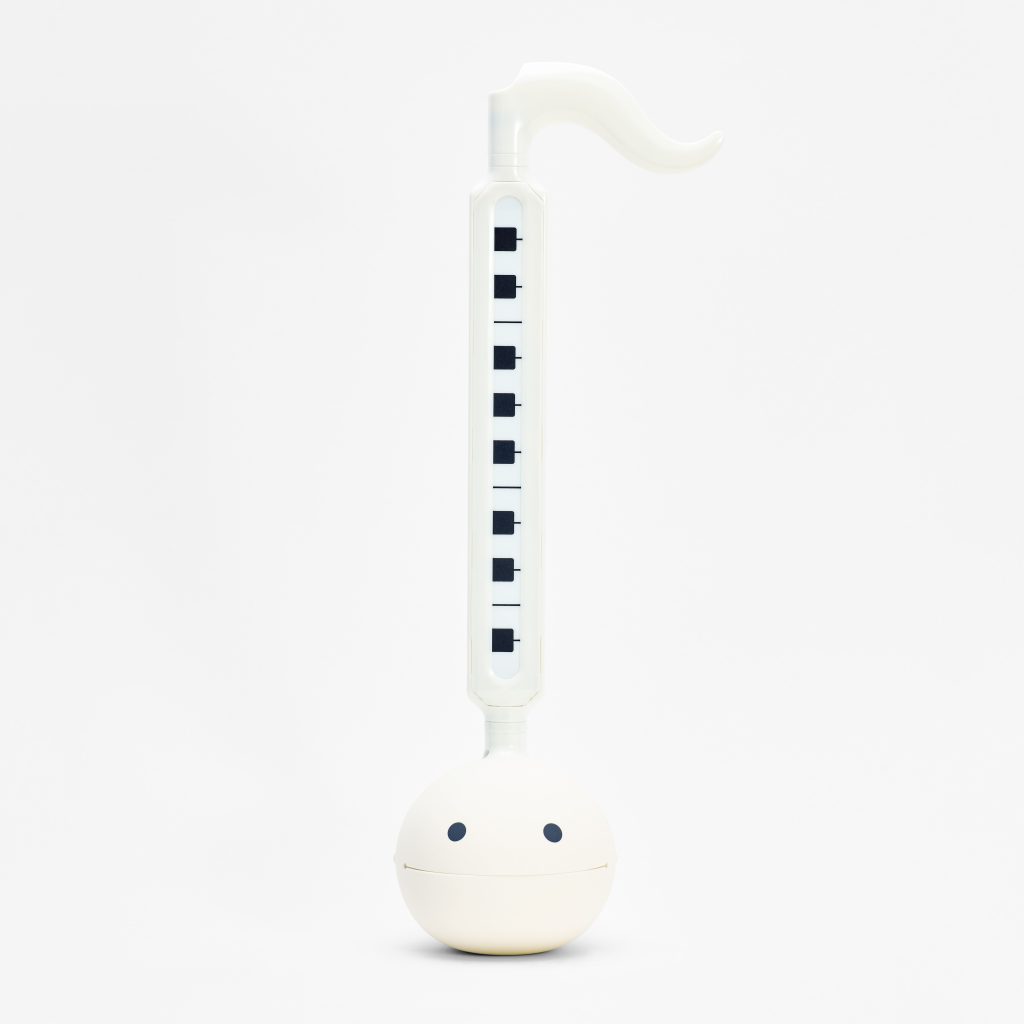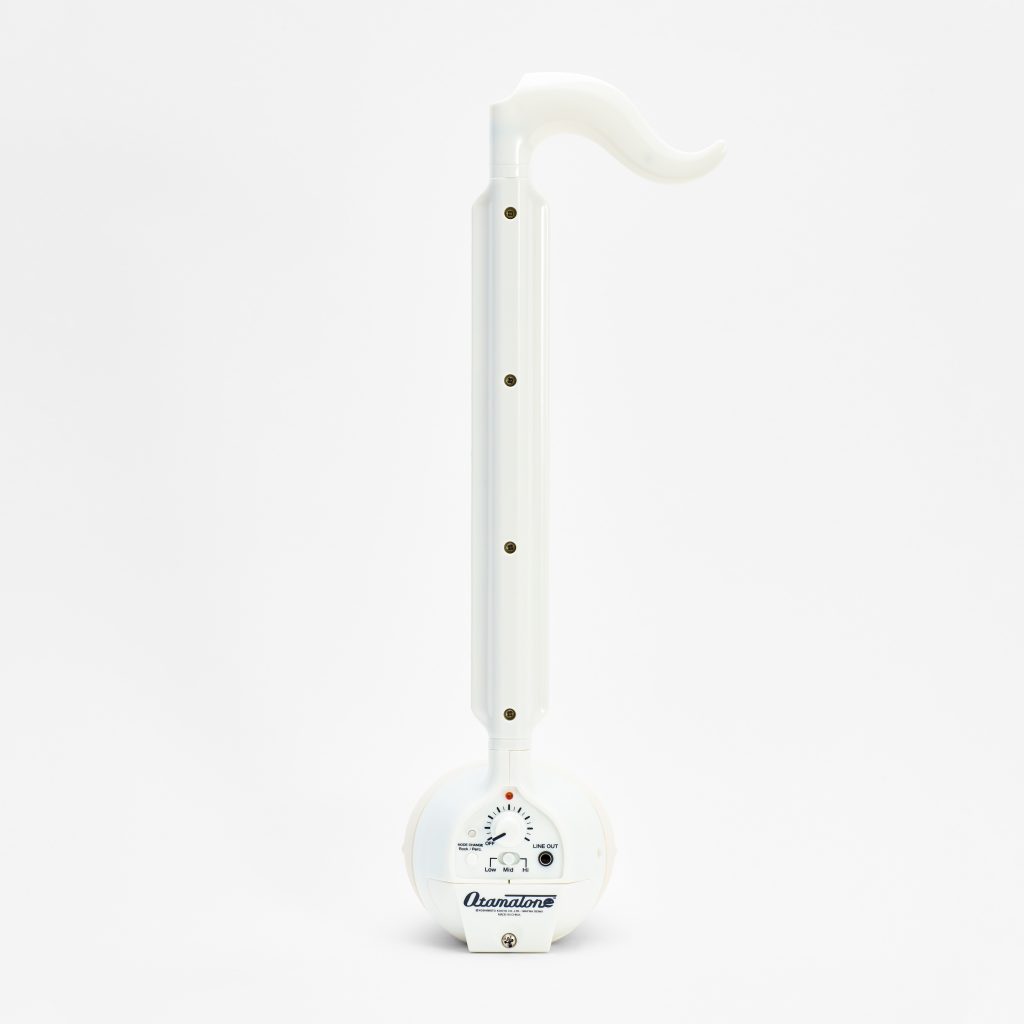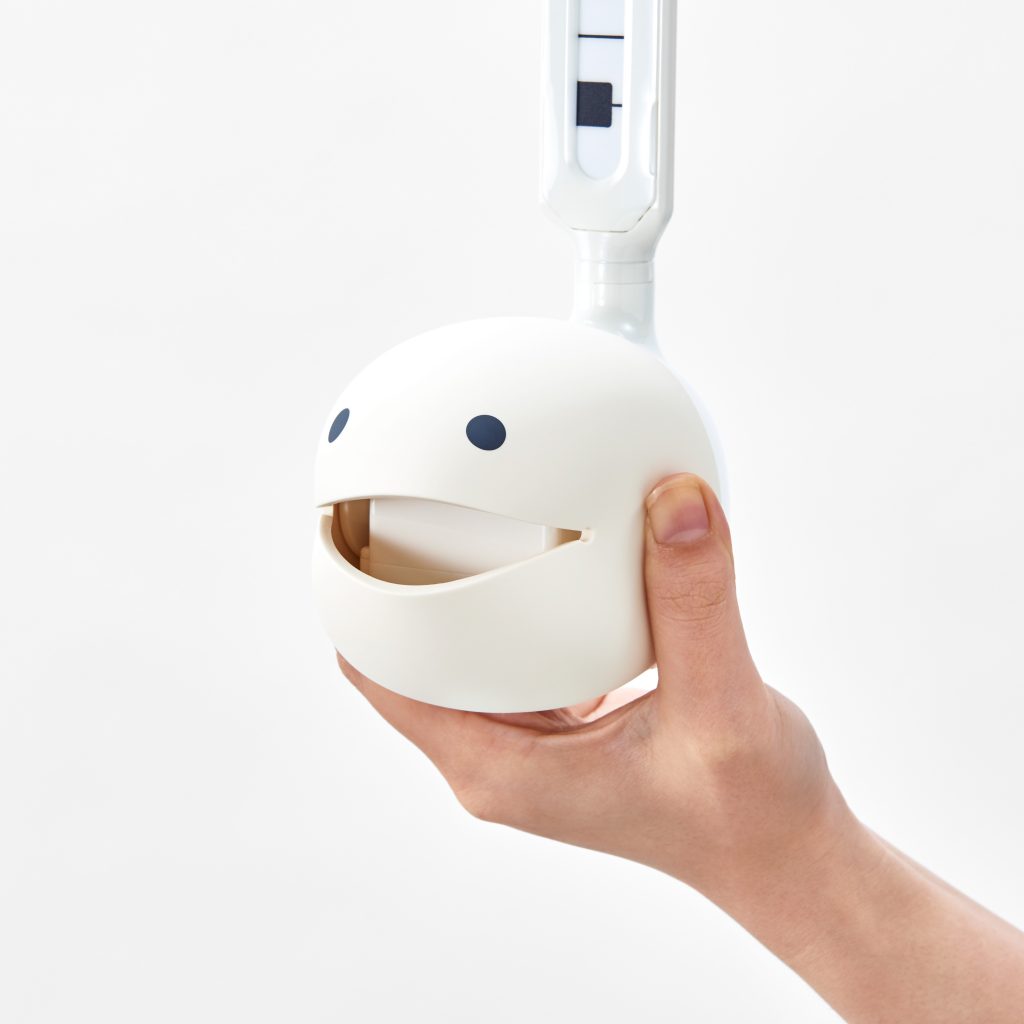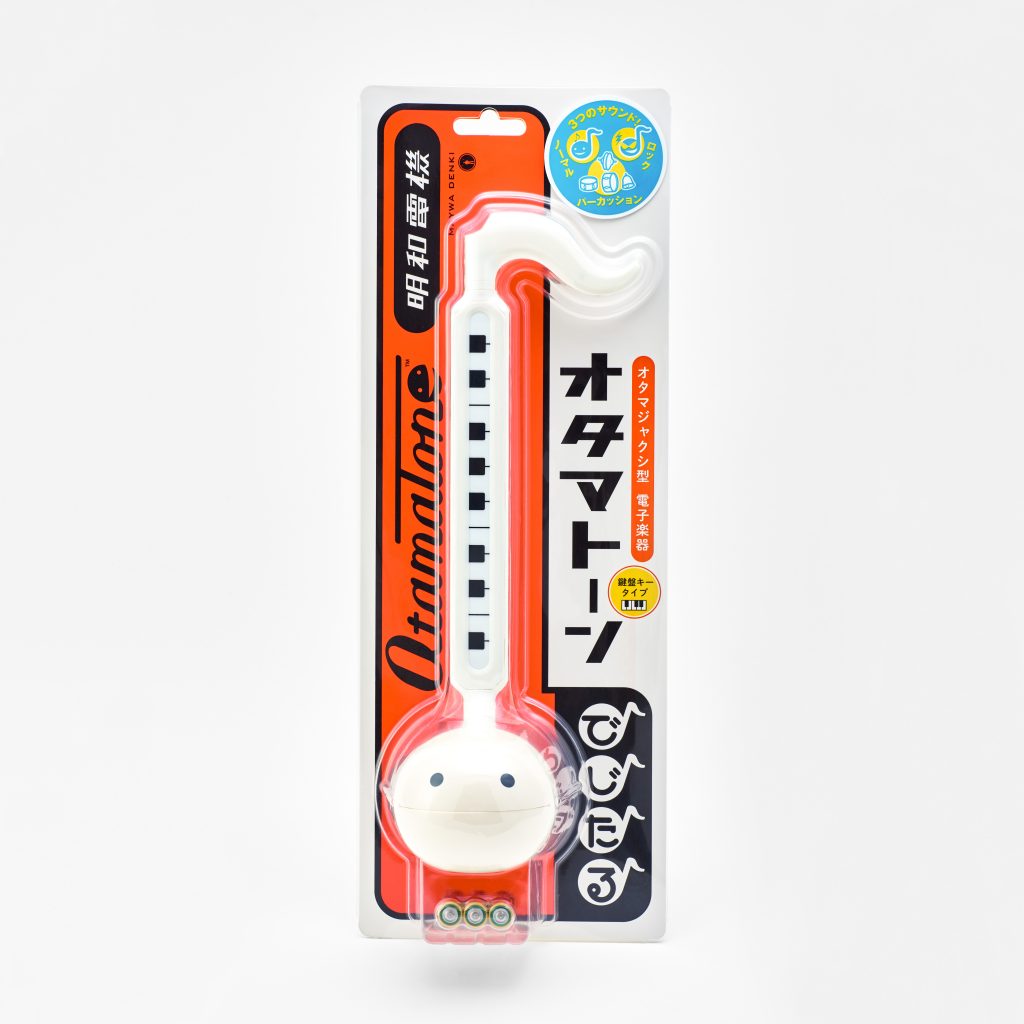 Otamatone Digital
Out of production
A keyboard type Otamatone. Perfect for band performances since you are less likely to miss a note. Comes with a rock mode emulating harmonic power guitar sound and a percussion mode including kick, snare, bell and cymbal sounds on top of the normal Otamatone voice. A 3.5mm stereo jack allows output through headphones or external speakers.
Standard
Pro
+ Smartphone
Easy
App
Digital
Analog
Accessory
COLOR
Released:
2014/12
Price:
6,050 Yen(with tax)
Size:
W95×H370×D178mm
Powered by:
3 AA batteries (alkaline batteries recommended)
Includes:
Guide sticker
Test batteries
Otamatone
Digital details
A digital Otamatone with keys indicating note positions.
Main characteristics
3 digital sound modes

Piano-style keys

Can play two or more notes simultaneously

Dial knob for gradual volume setting

3.5mm stereo jack for headphone and speaker output
Scale and modes
Stem switch scale

Modes

Normal mode

Plays the original Otamatone sound.

Rock mode

Plays a guitar-like harmonic power sound.

Percussion mode

Divides the stem switch into 4 sections that play percussion sounds as shown above.