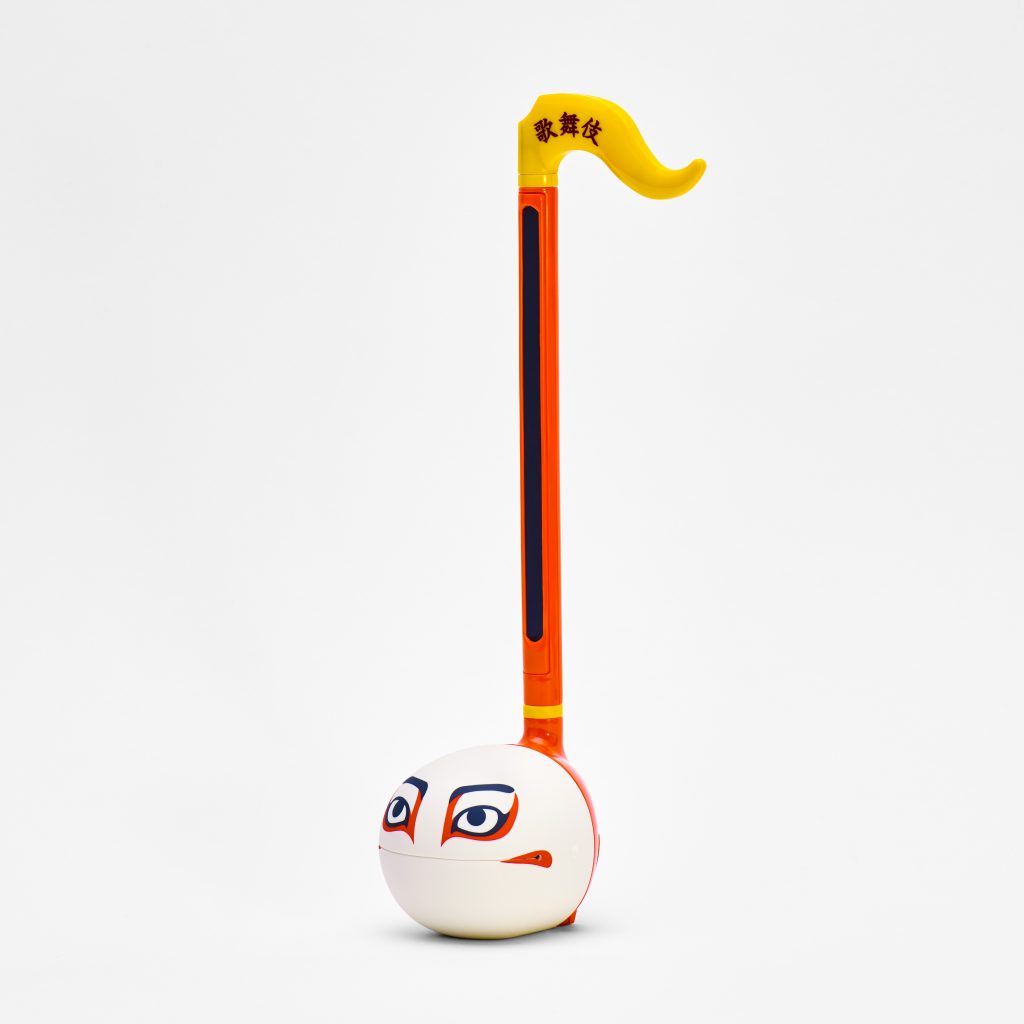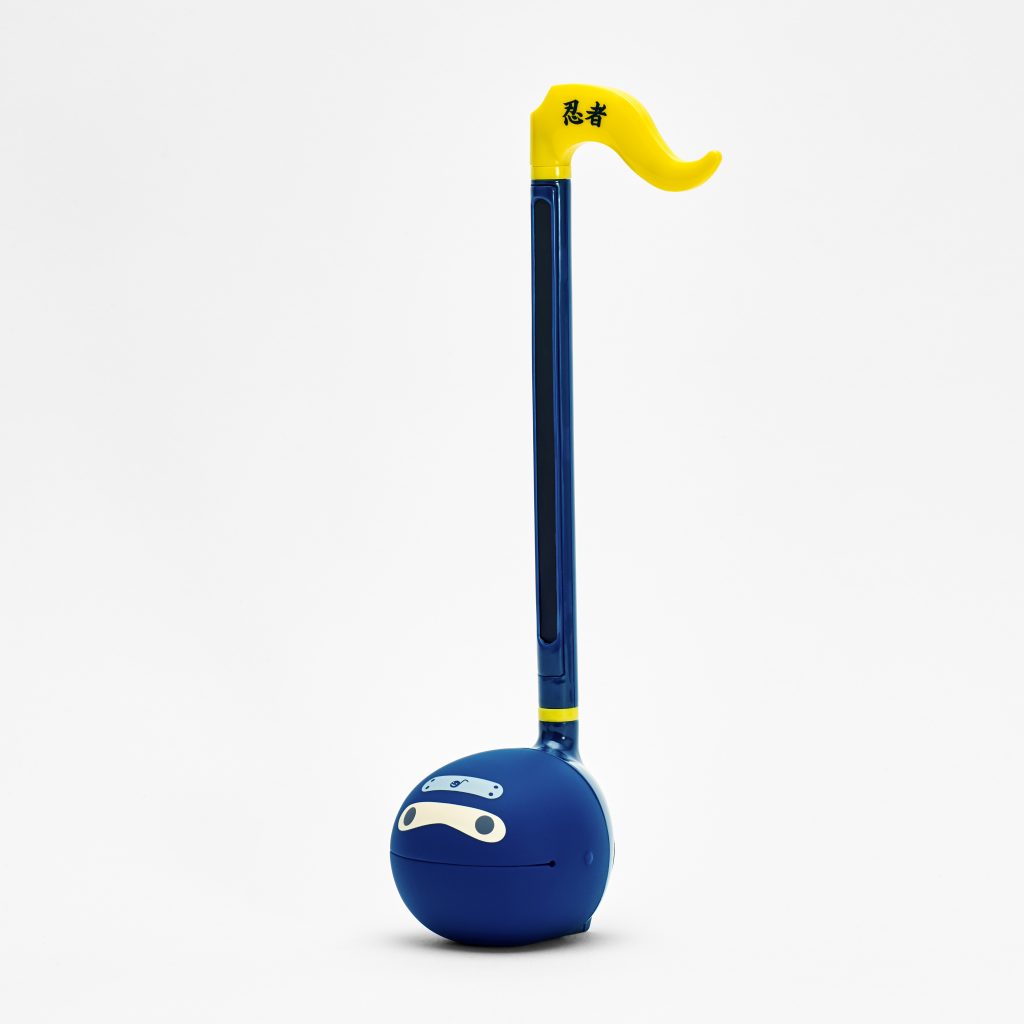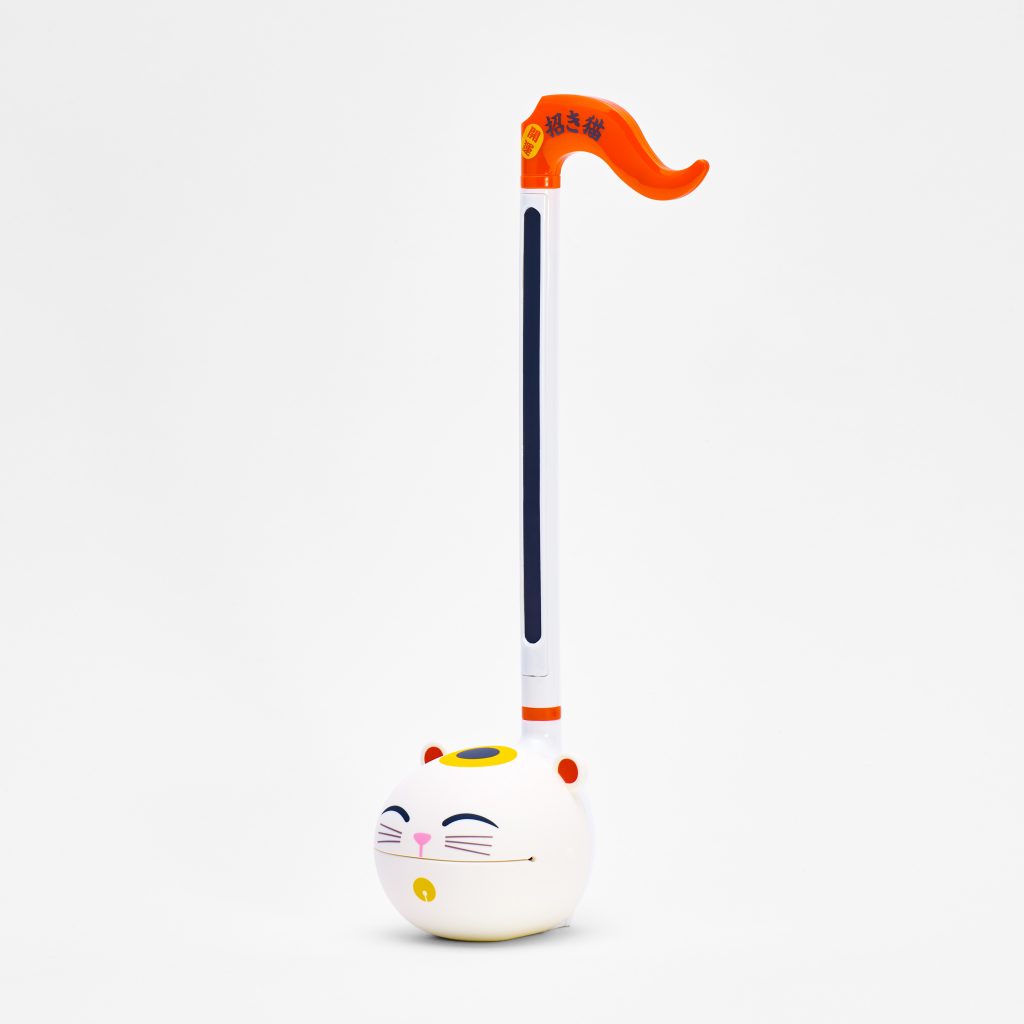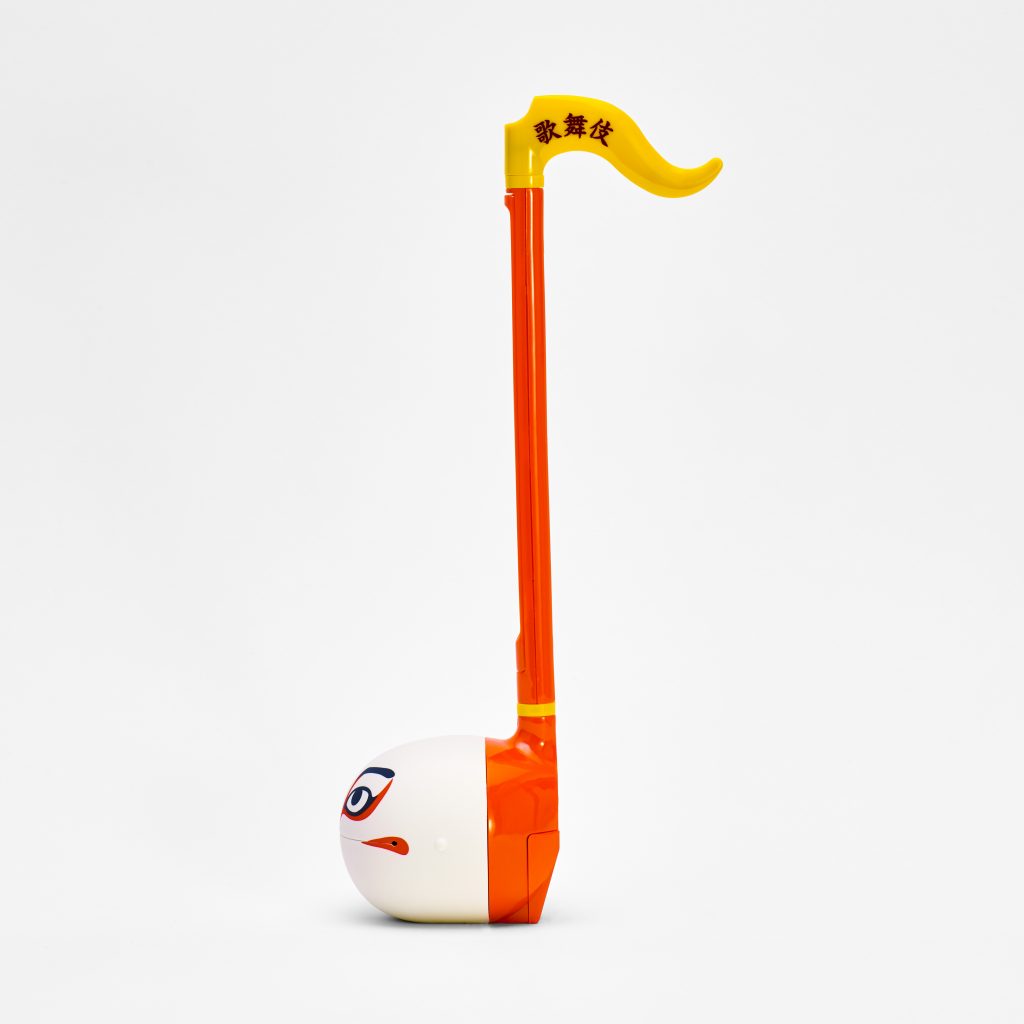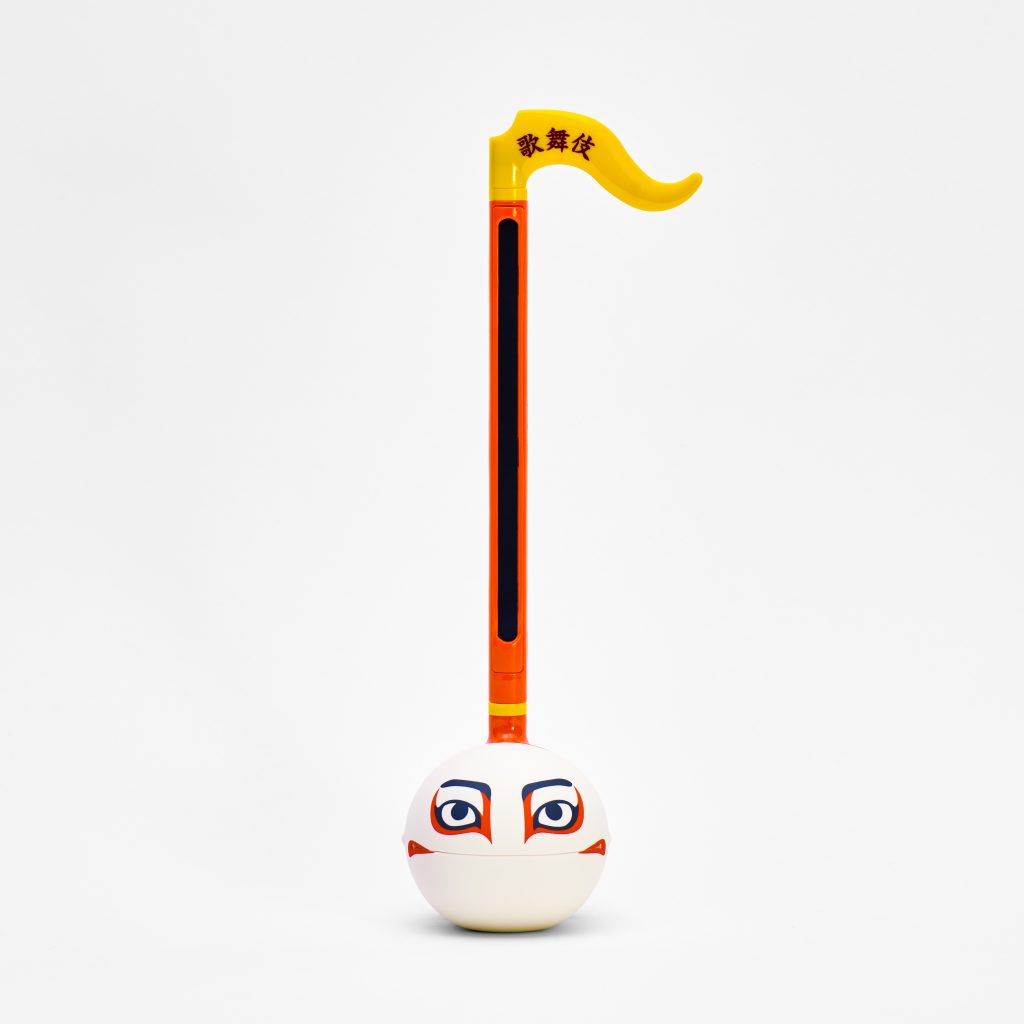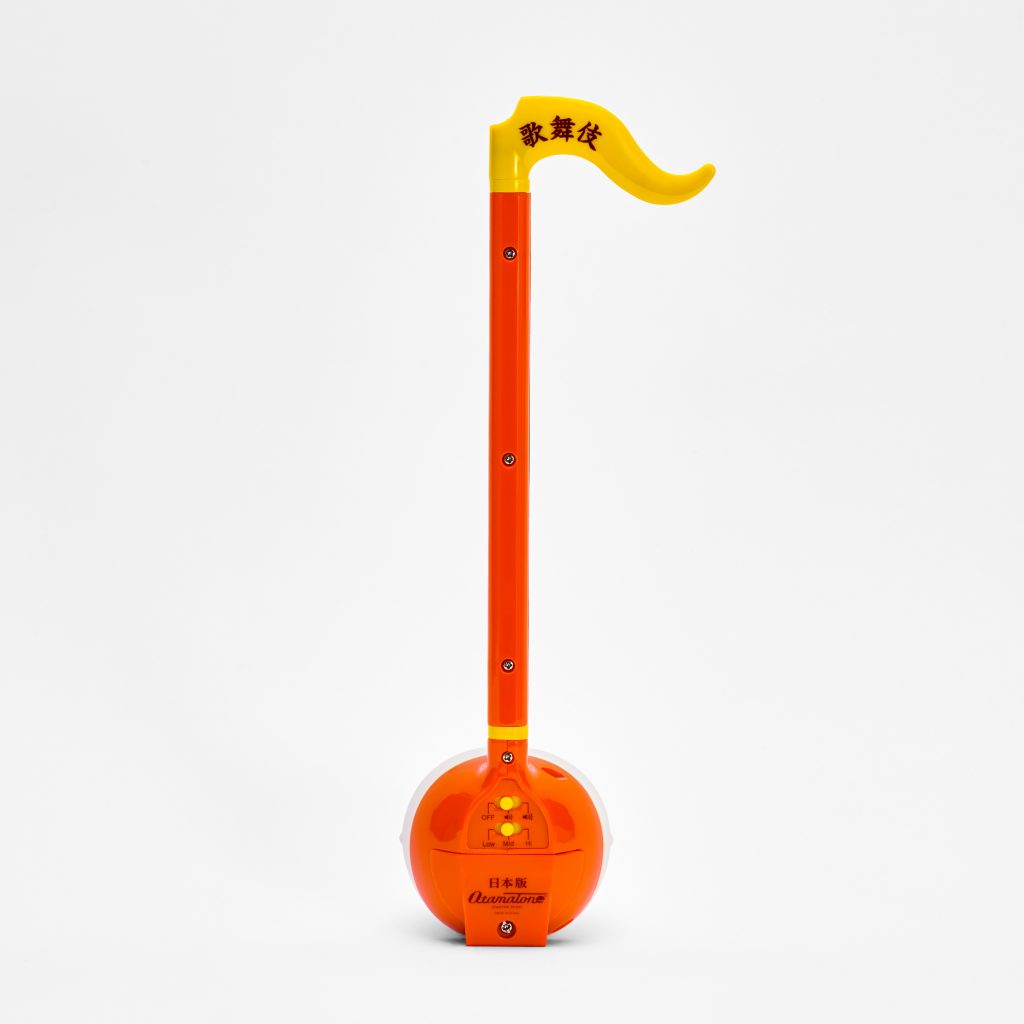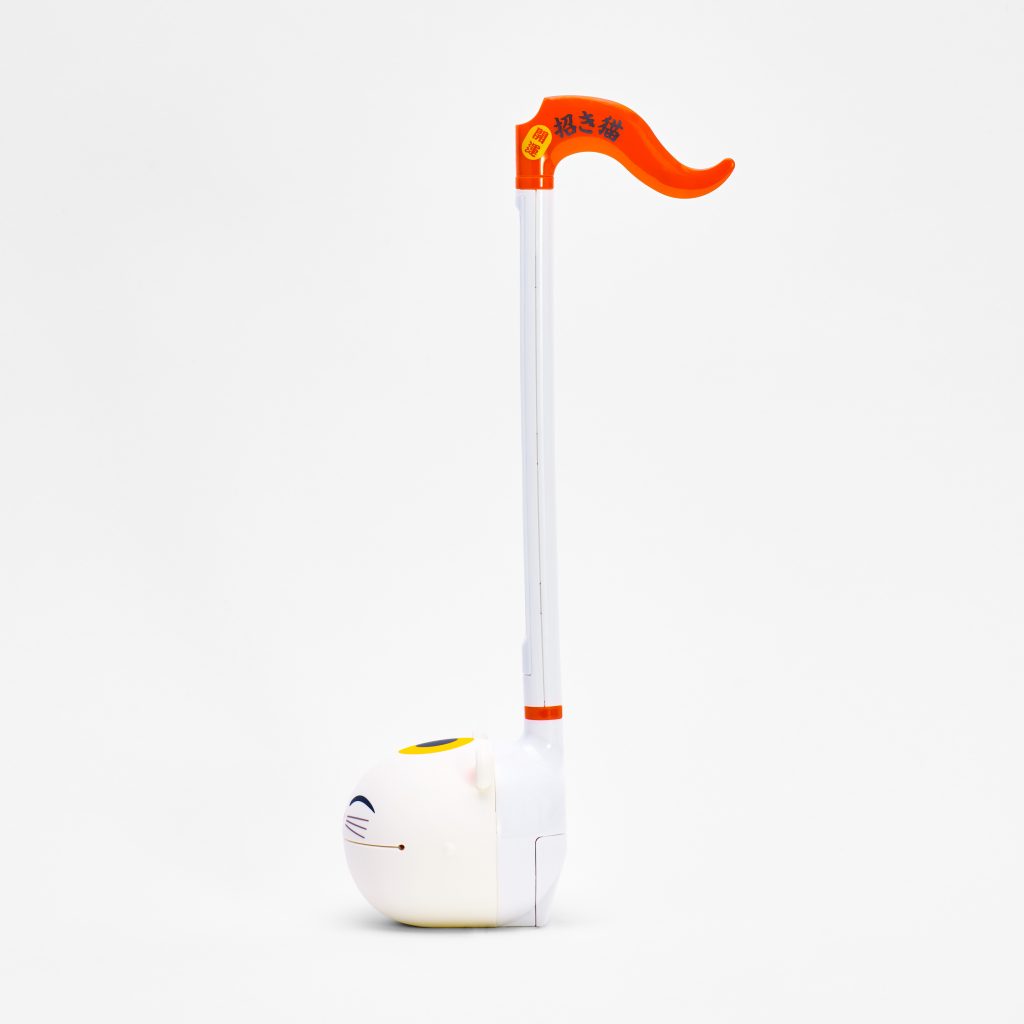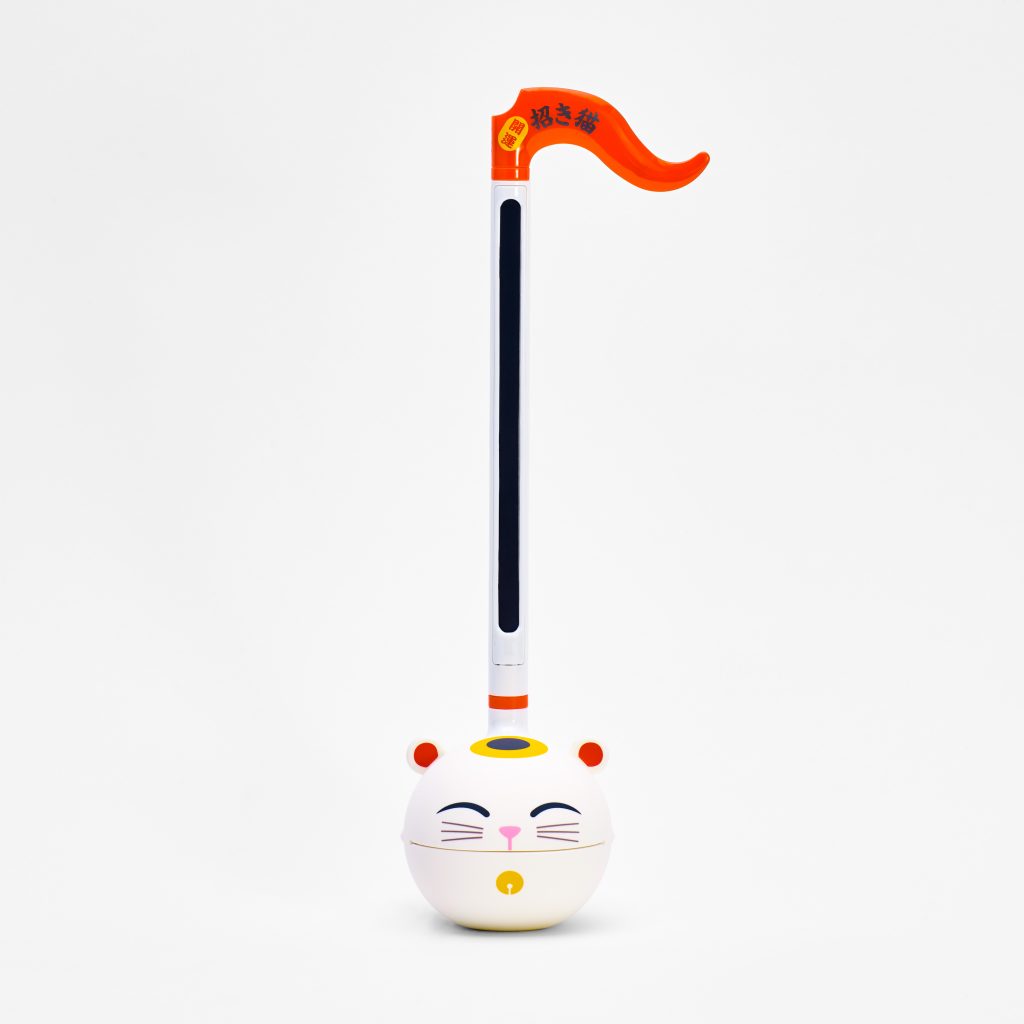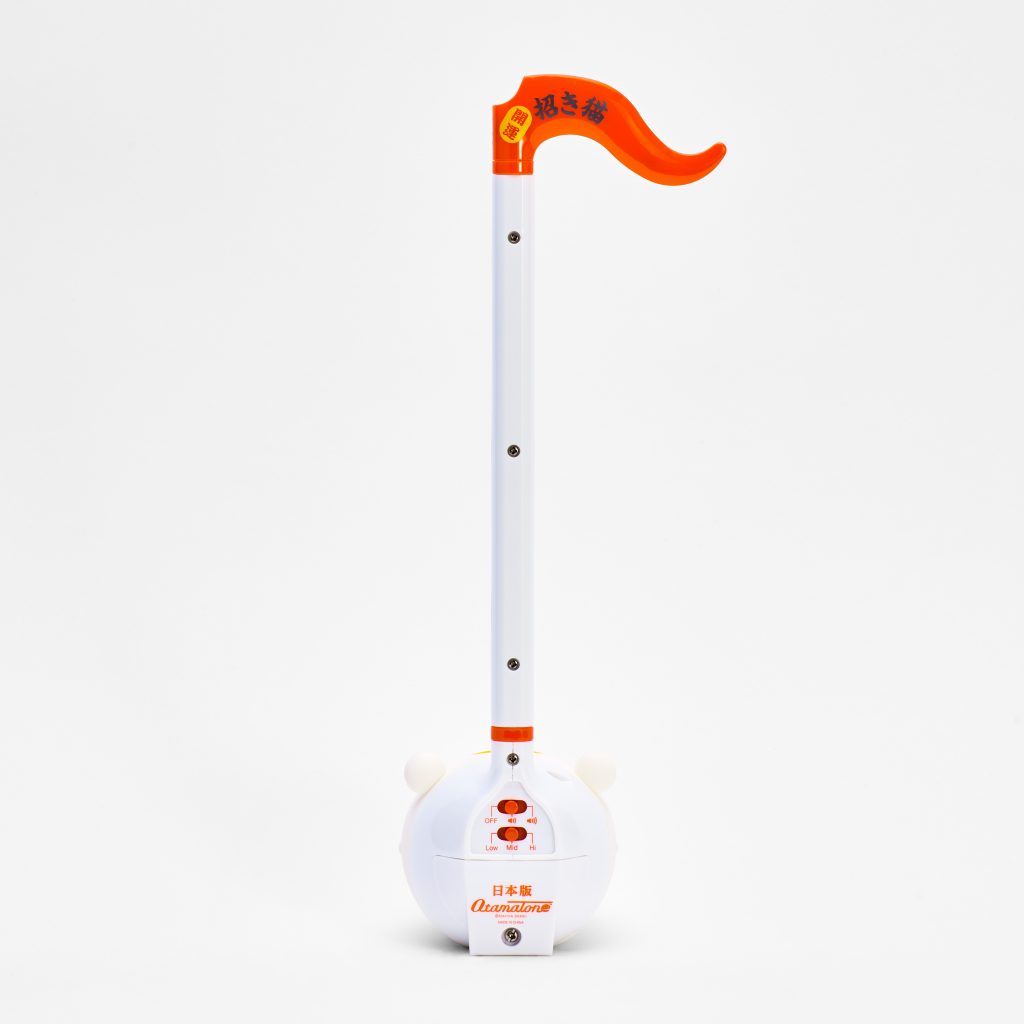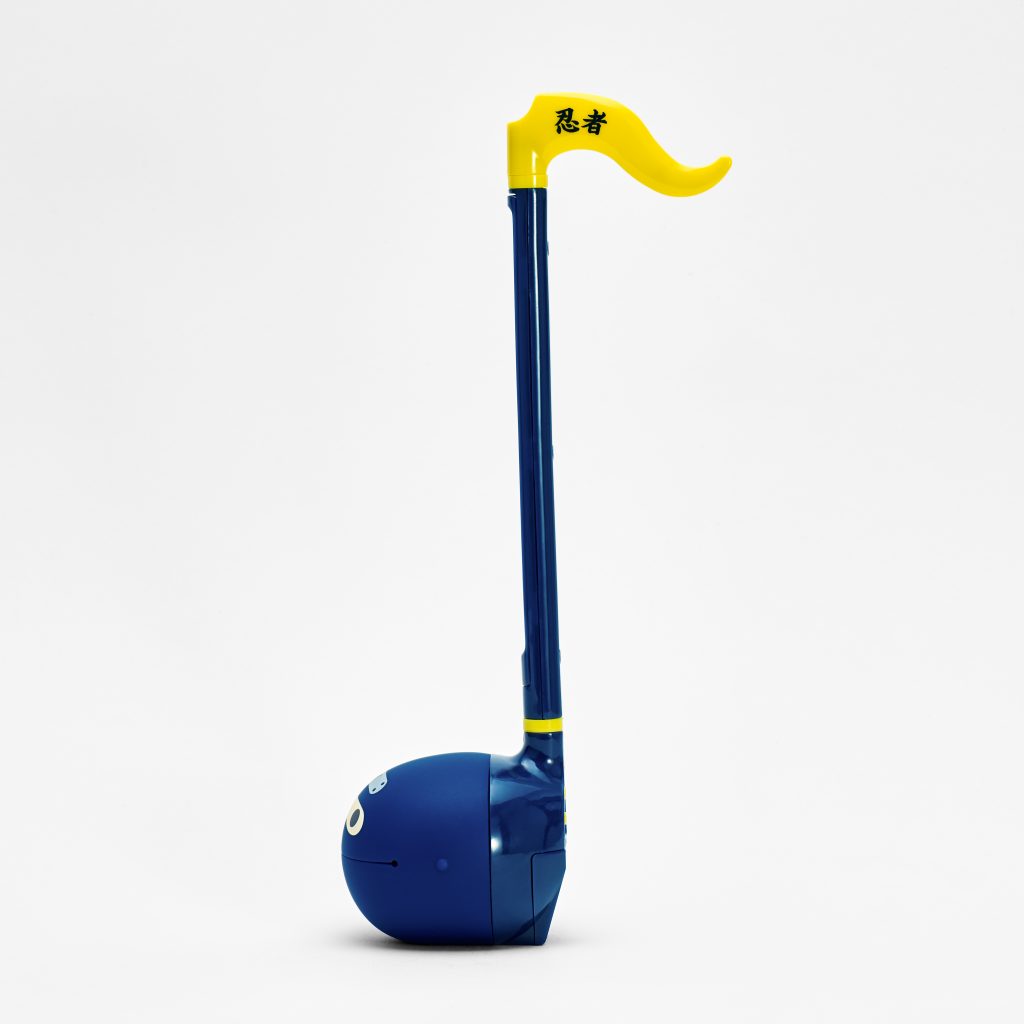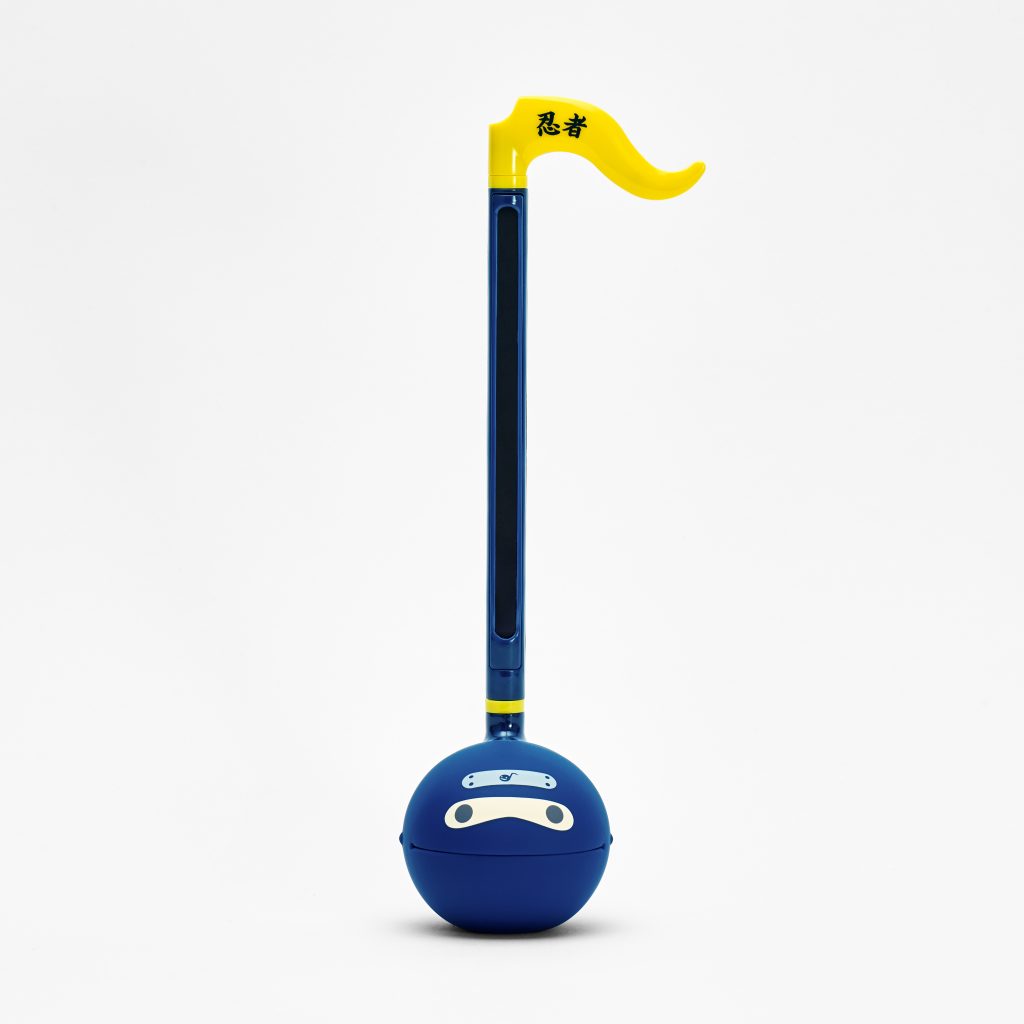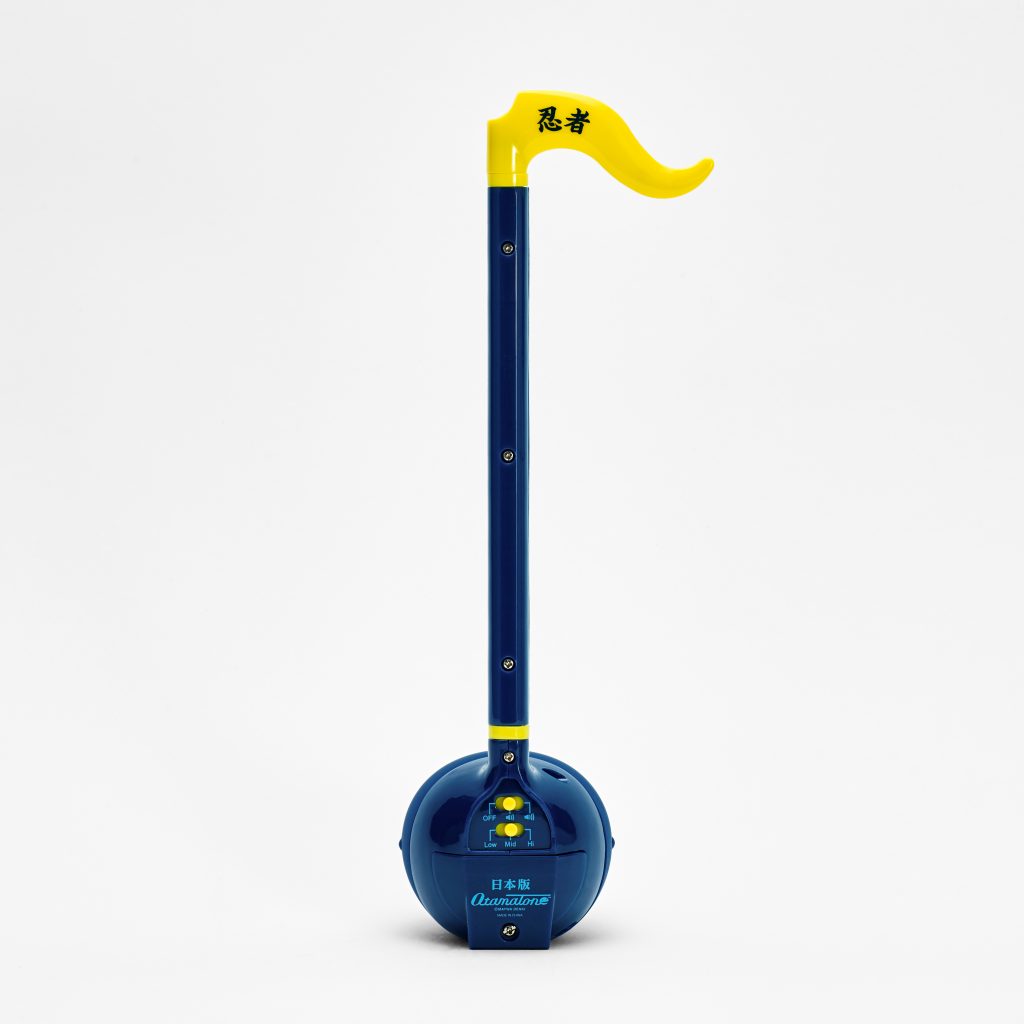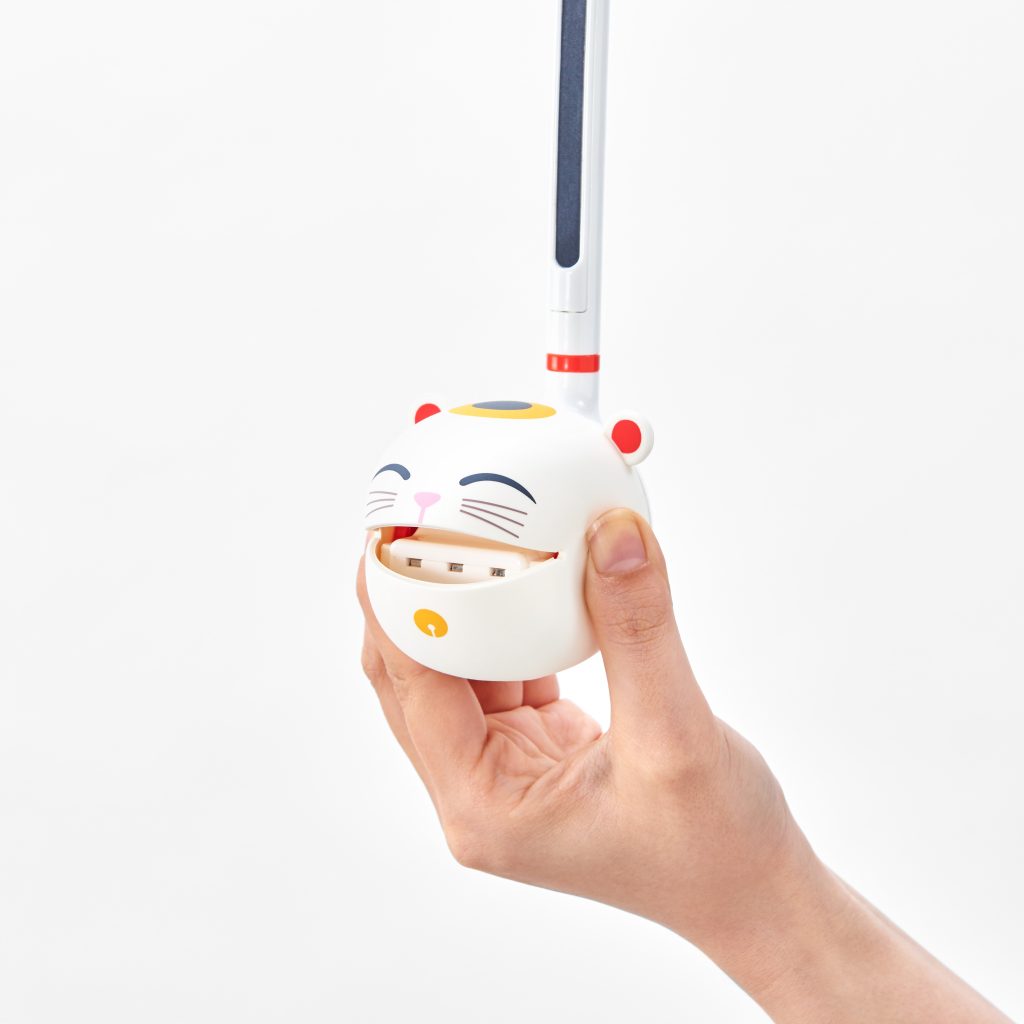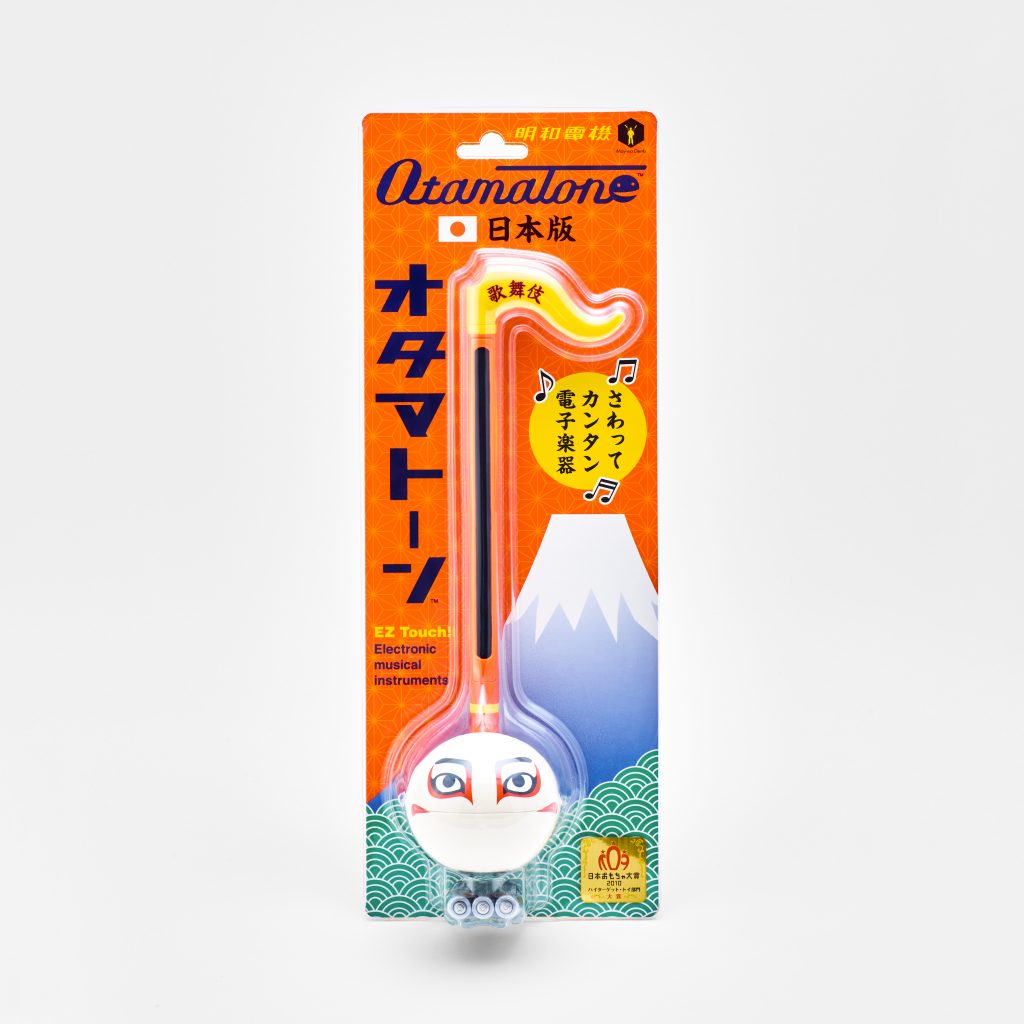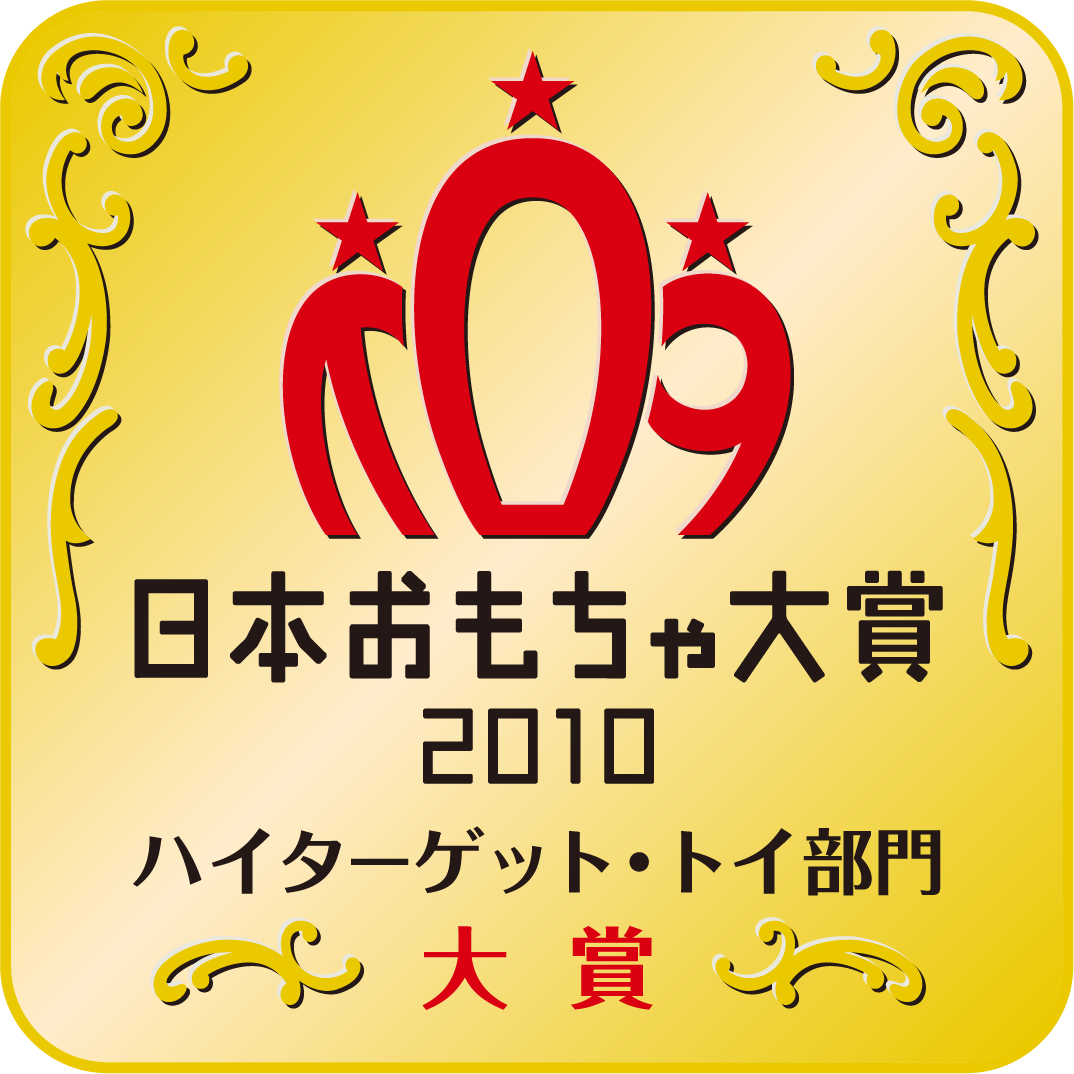 The Otamatone was born in Japan so why not dress it in Kabuki, Ninja or Lucky Cat clothes? The first Otamatone with a two-colored body has the model name imprinted on its flag in Japanese kanji characters. Mt. Fuji and traditional Japanese paper patterns inspired the package design. Functions and size are similar to the standard Otamatone.
Standard
Pro
+ Smartphone
Easy
App
Digital
Analog
Accessory
COLOR
| | |
| --- | --- |
| Released: | 2017/01 |
| Price: | 4,400 Yen(with tax) |
| Size: | W67×H270×D133mm |
| Powered by: | 3 AAA batteries (alkaline batteries recommended) |
| Includes: | Practice sheet (Symphony No. 9 in D minor, Op. 125 "Choral" ) / Test batteries |
Otamatone details
Switch Panel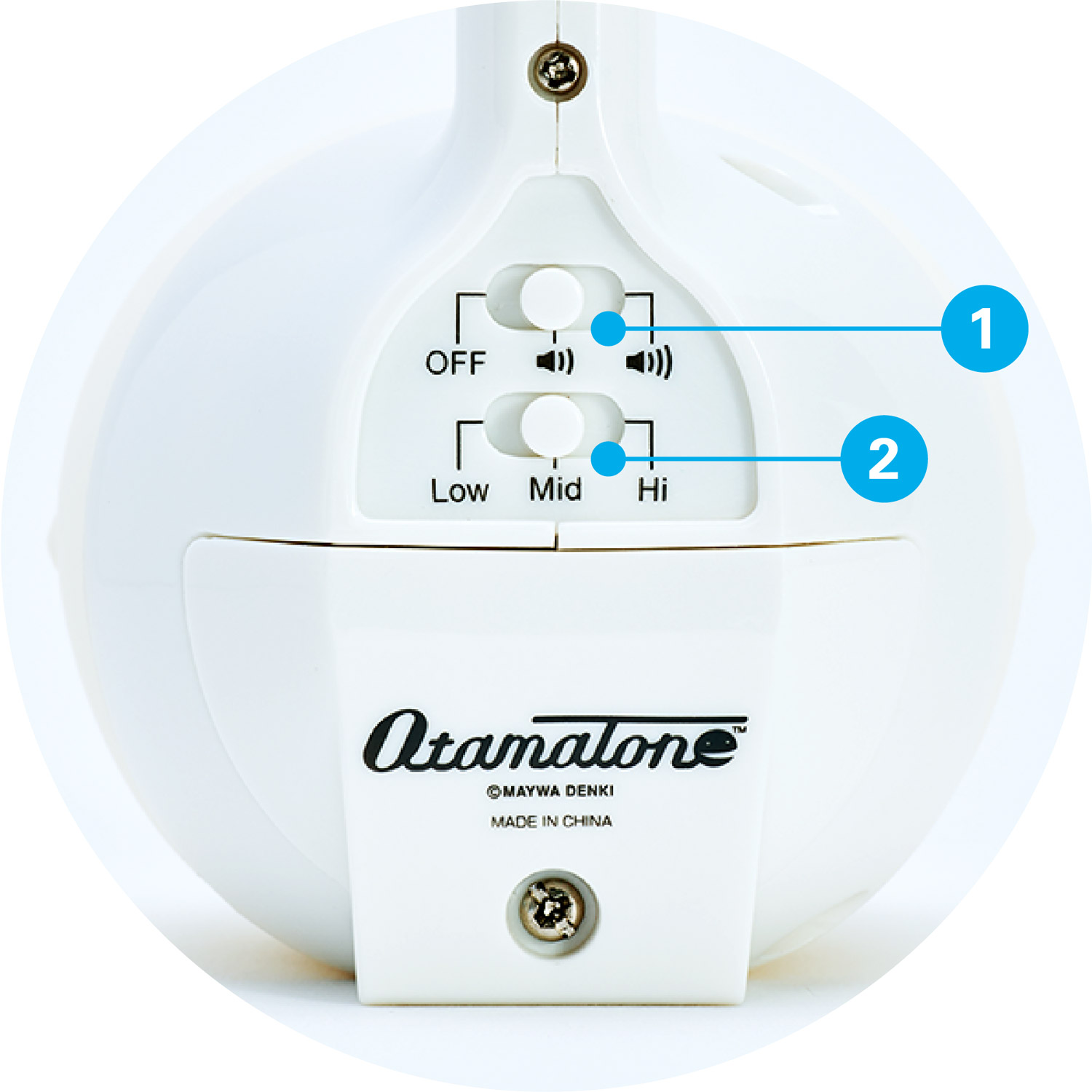 Power / Volume Switch

2 volume settings

Octave Switch

3-step Octave Switch
Practice sheet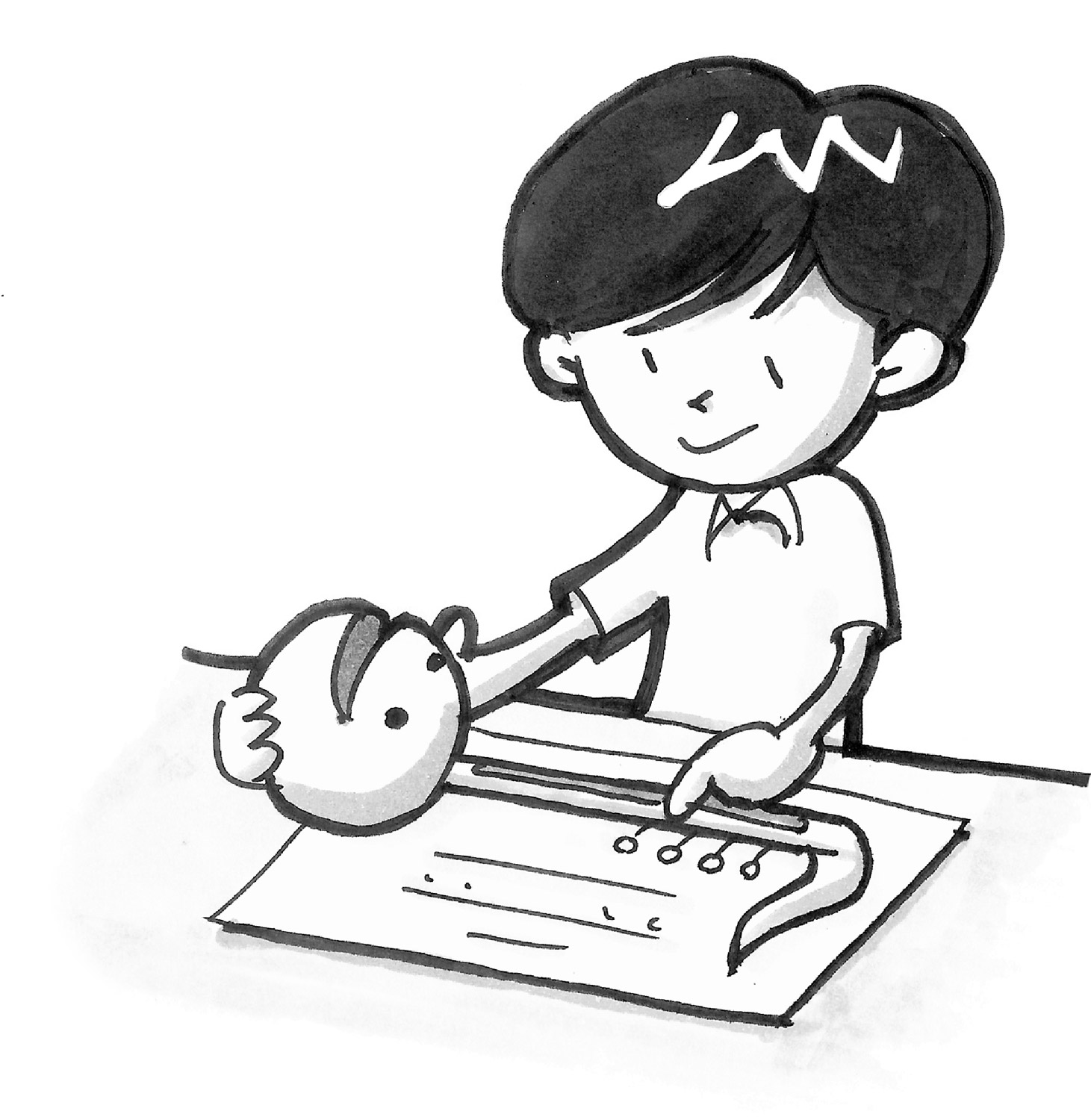 There are no markers for note positions on the Otamatone. Place the included practice sheet alongside the stem and press the stem switch where the numbers indicate to get a feeling for note positions. Play the instrument upright once you've got the hang of it.