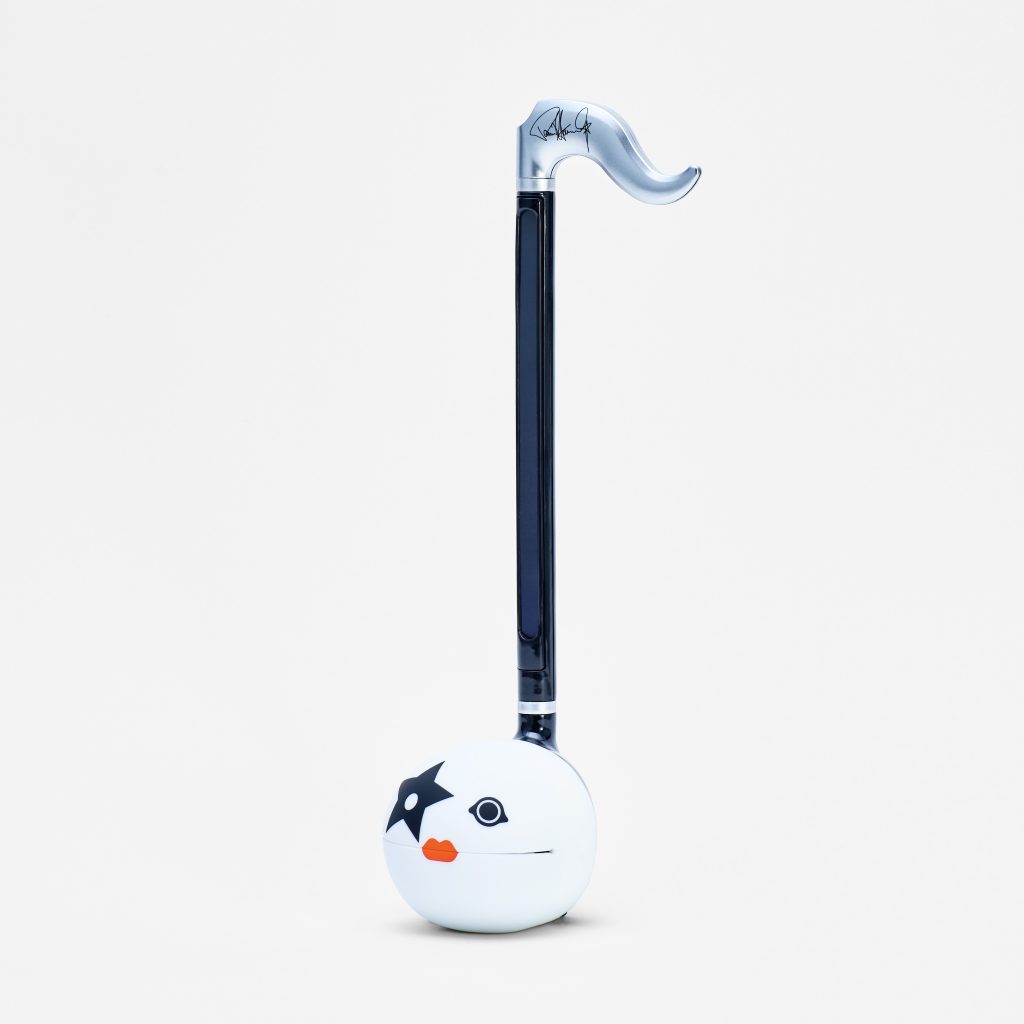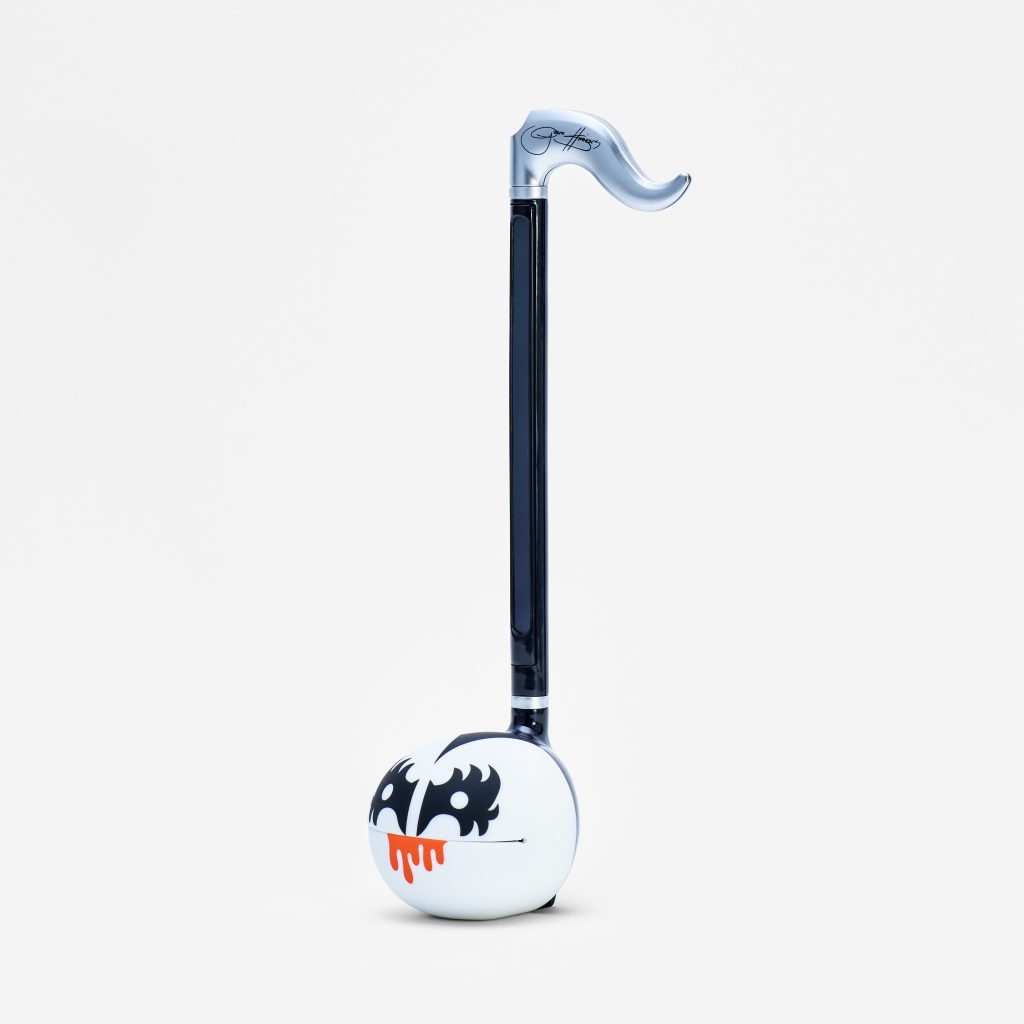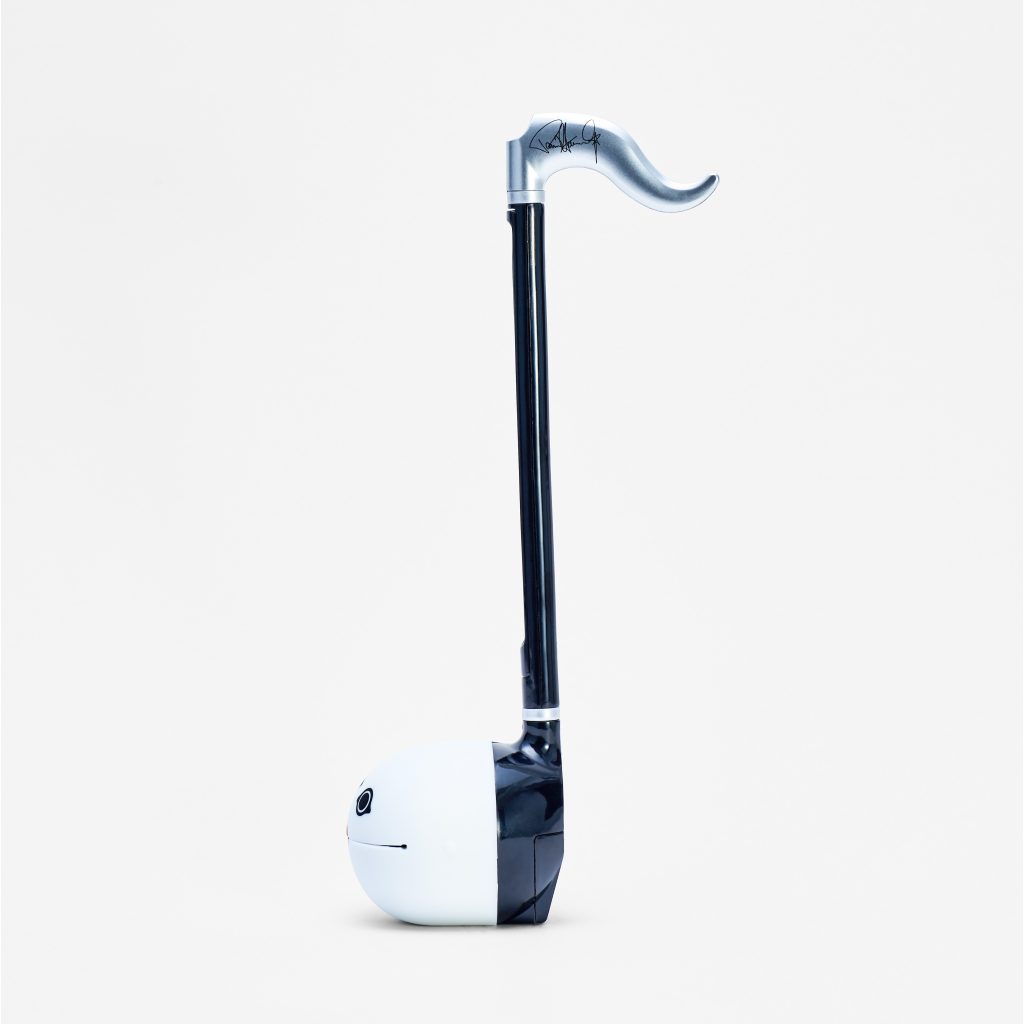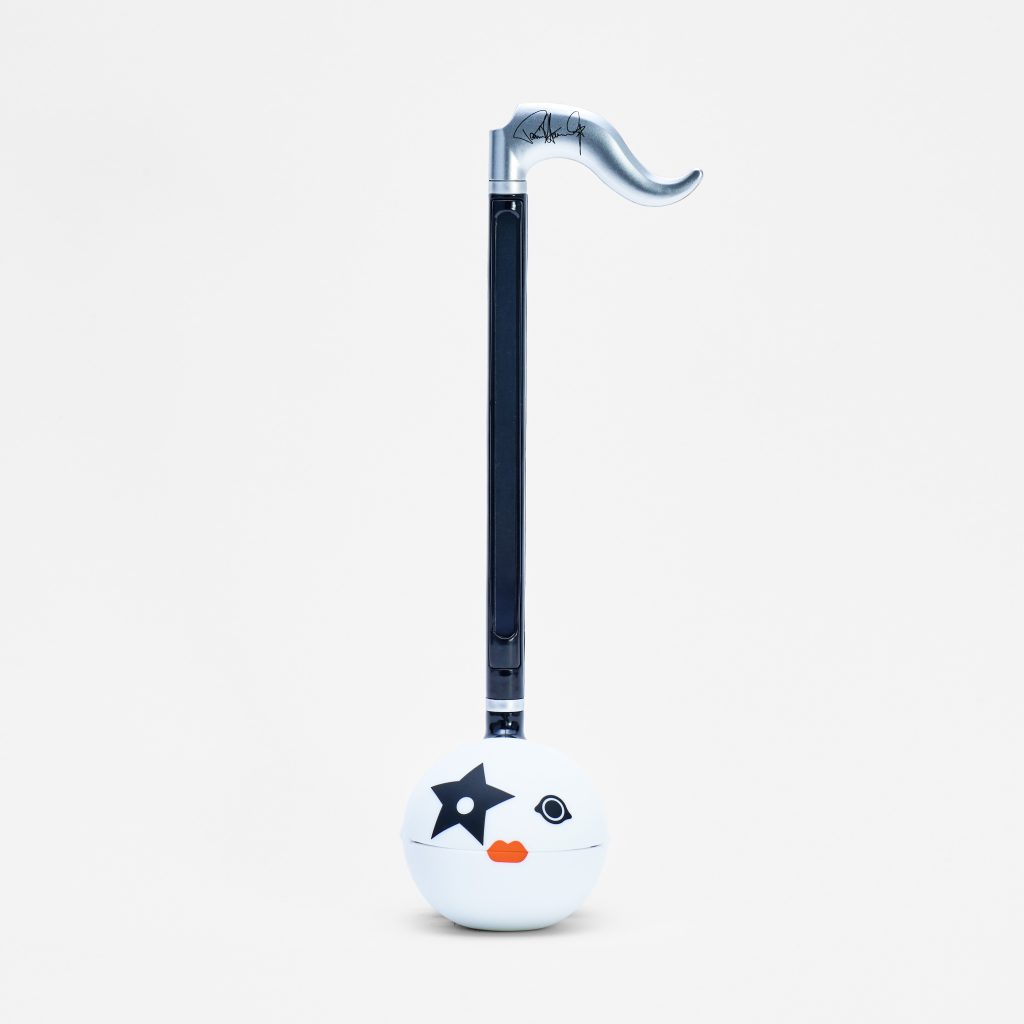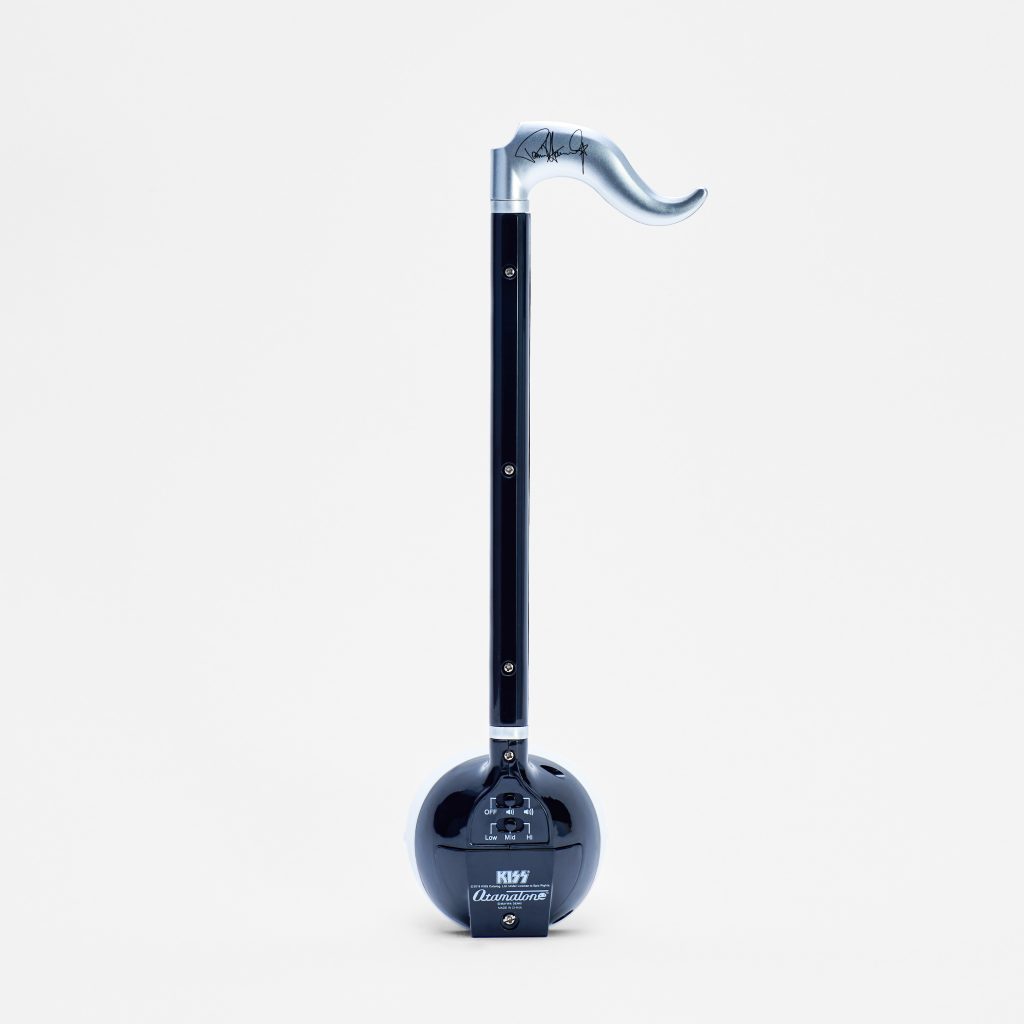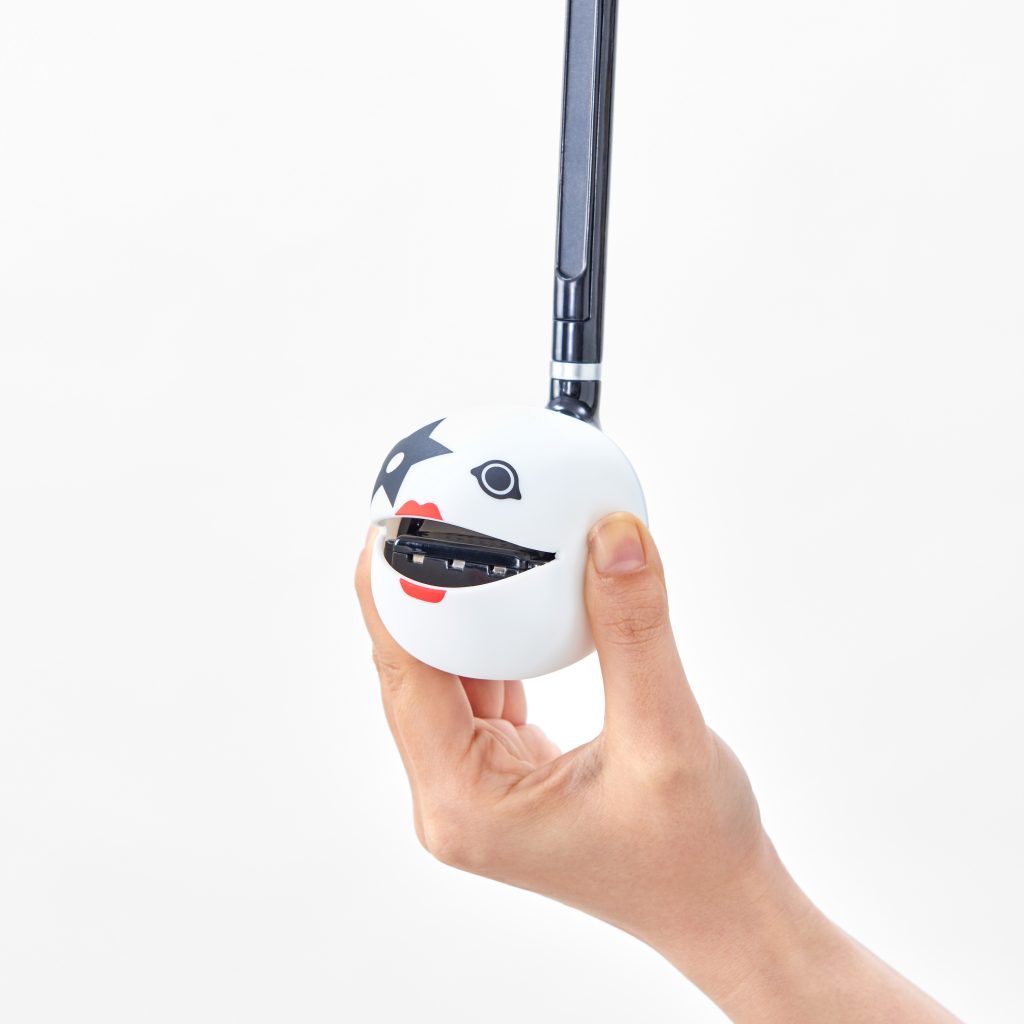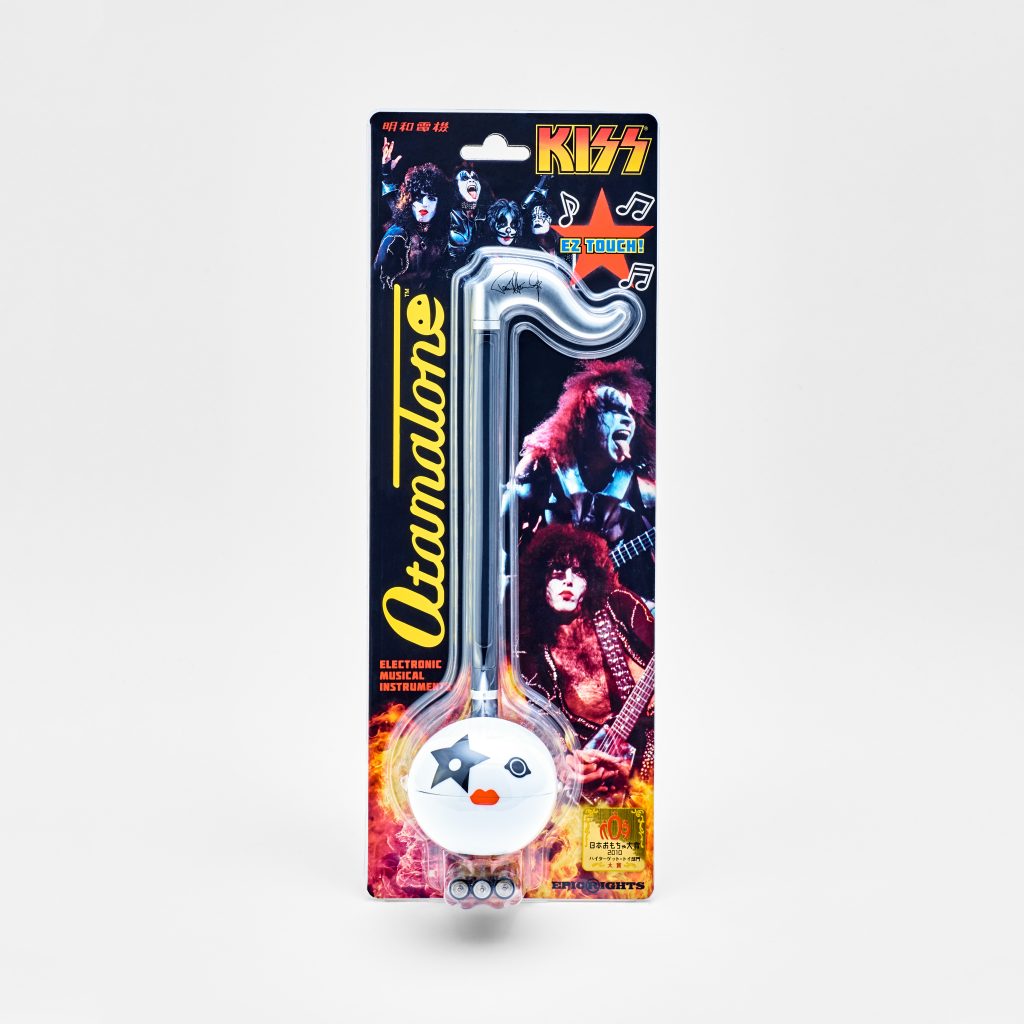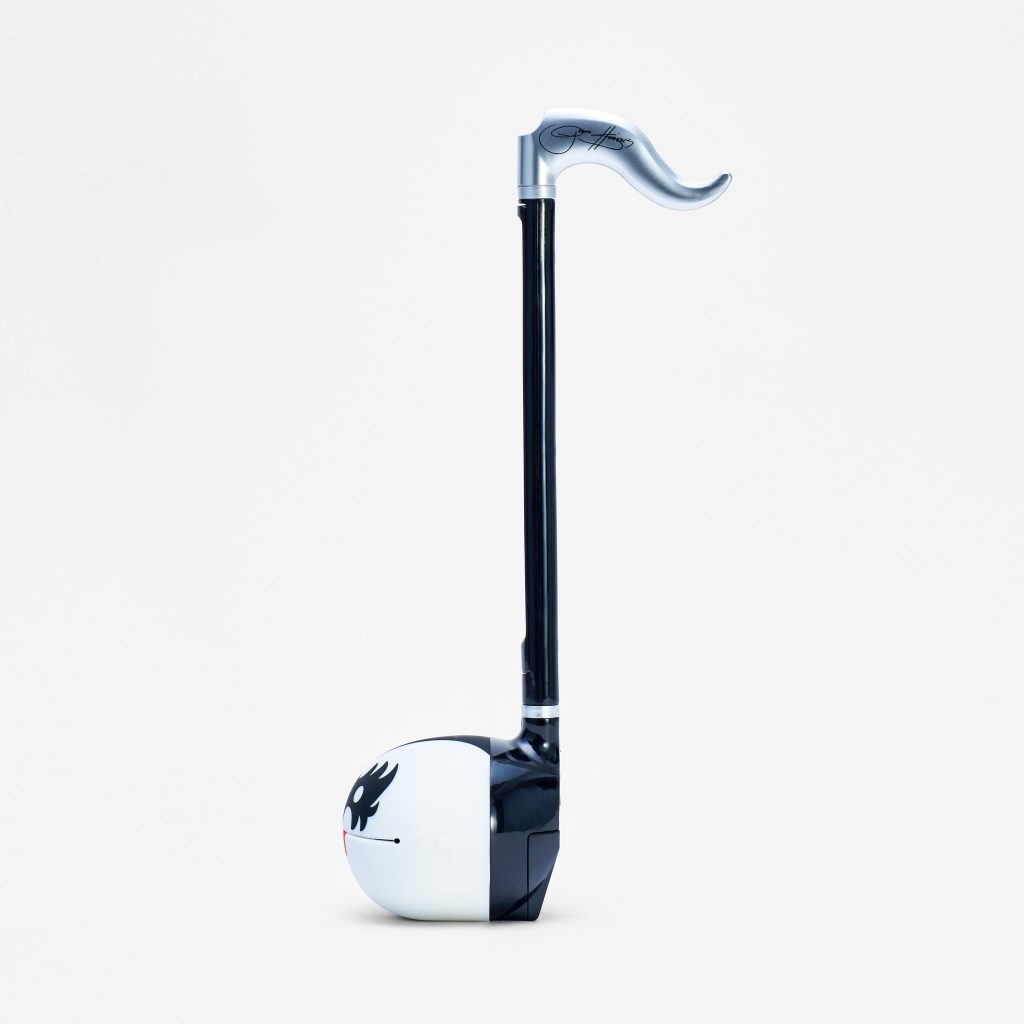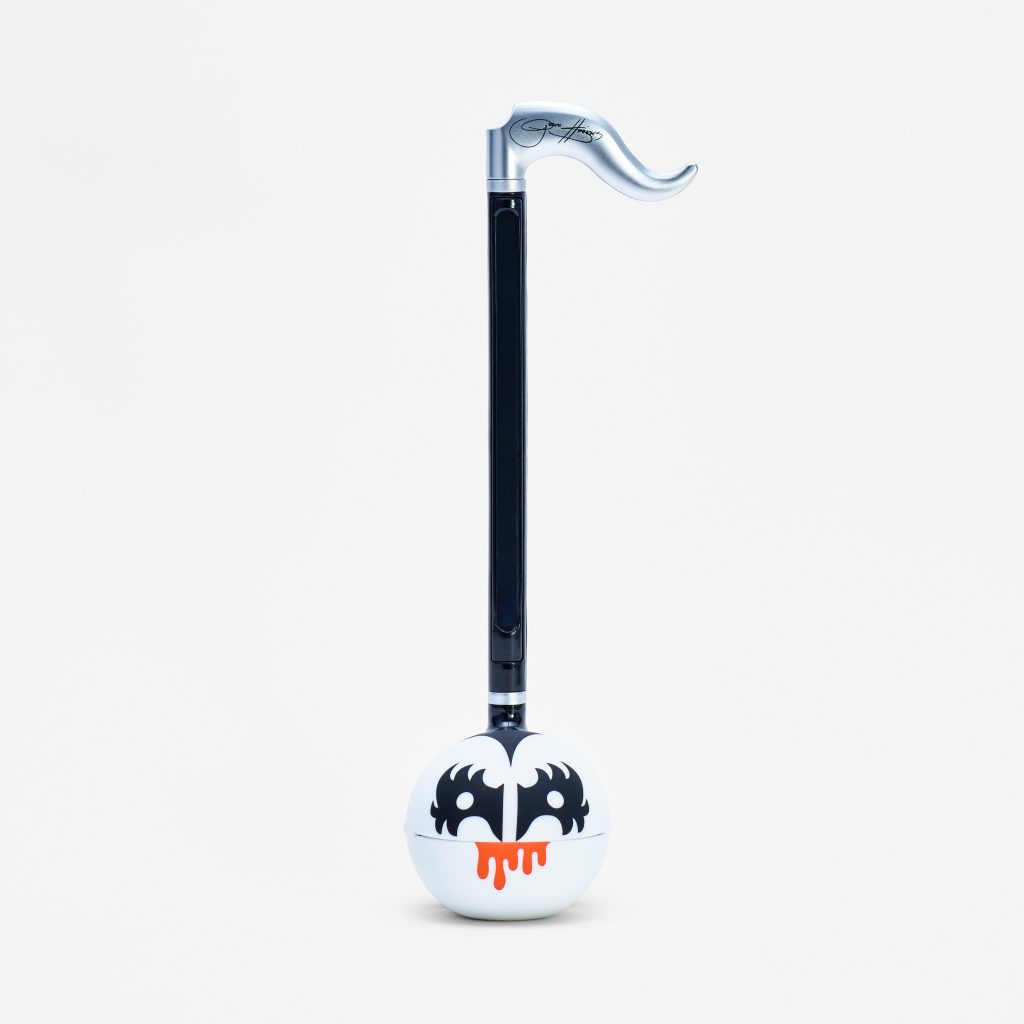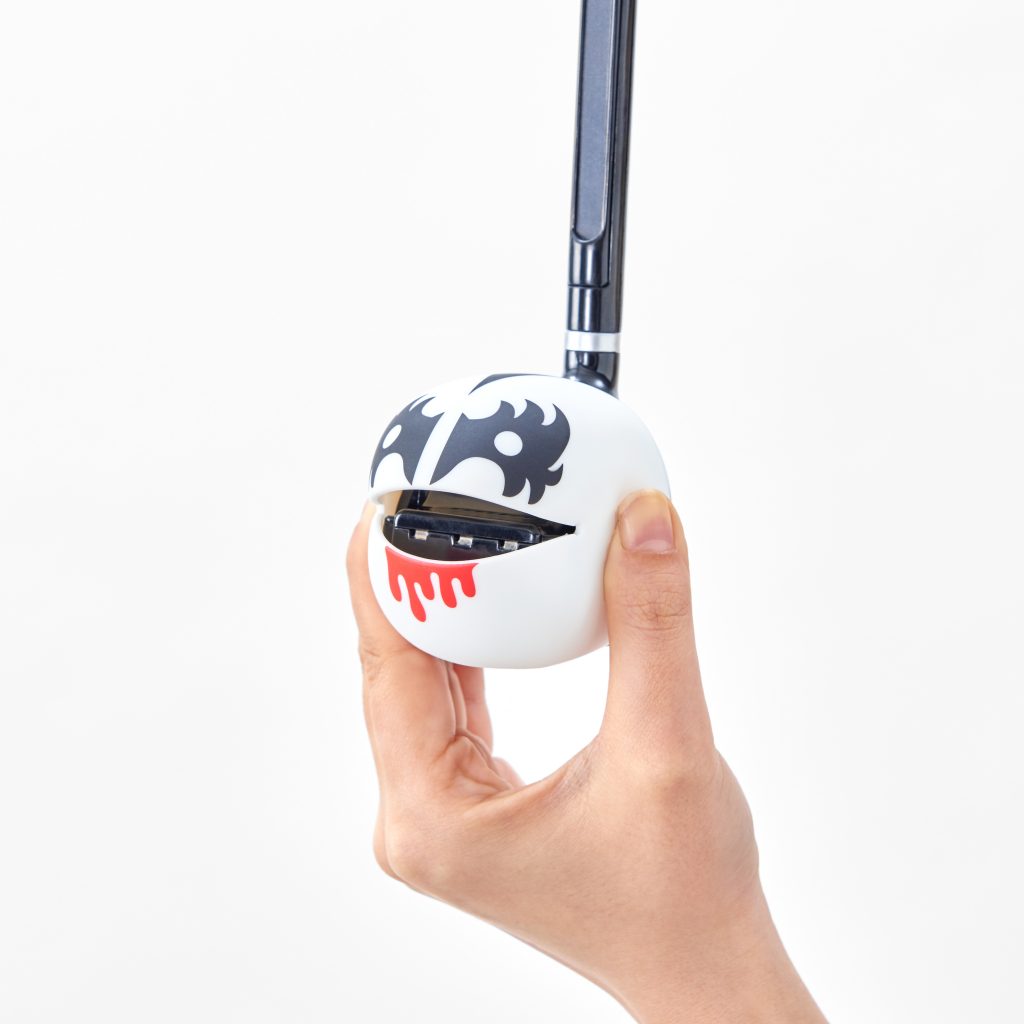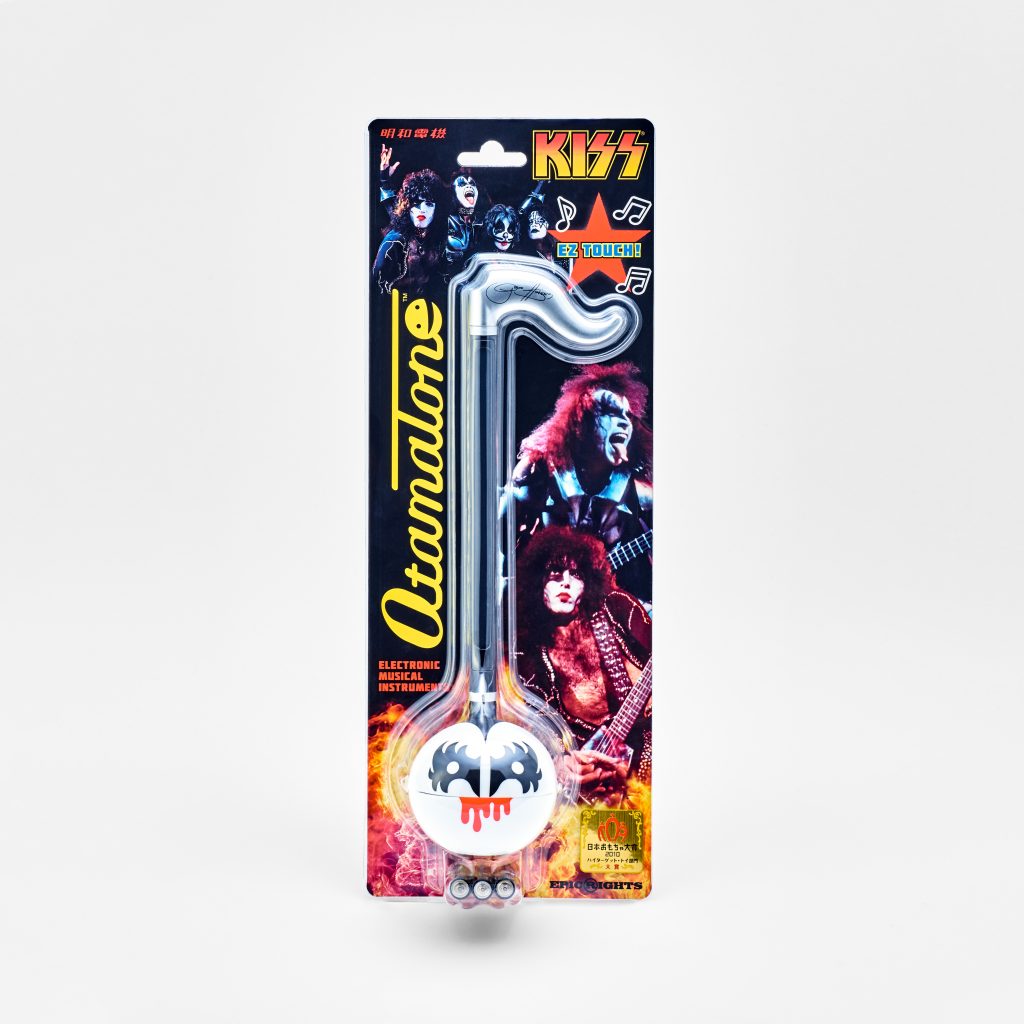 Otamatone KISS Ver.
On sale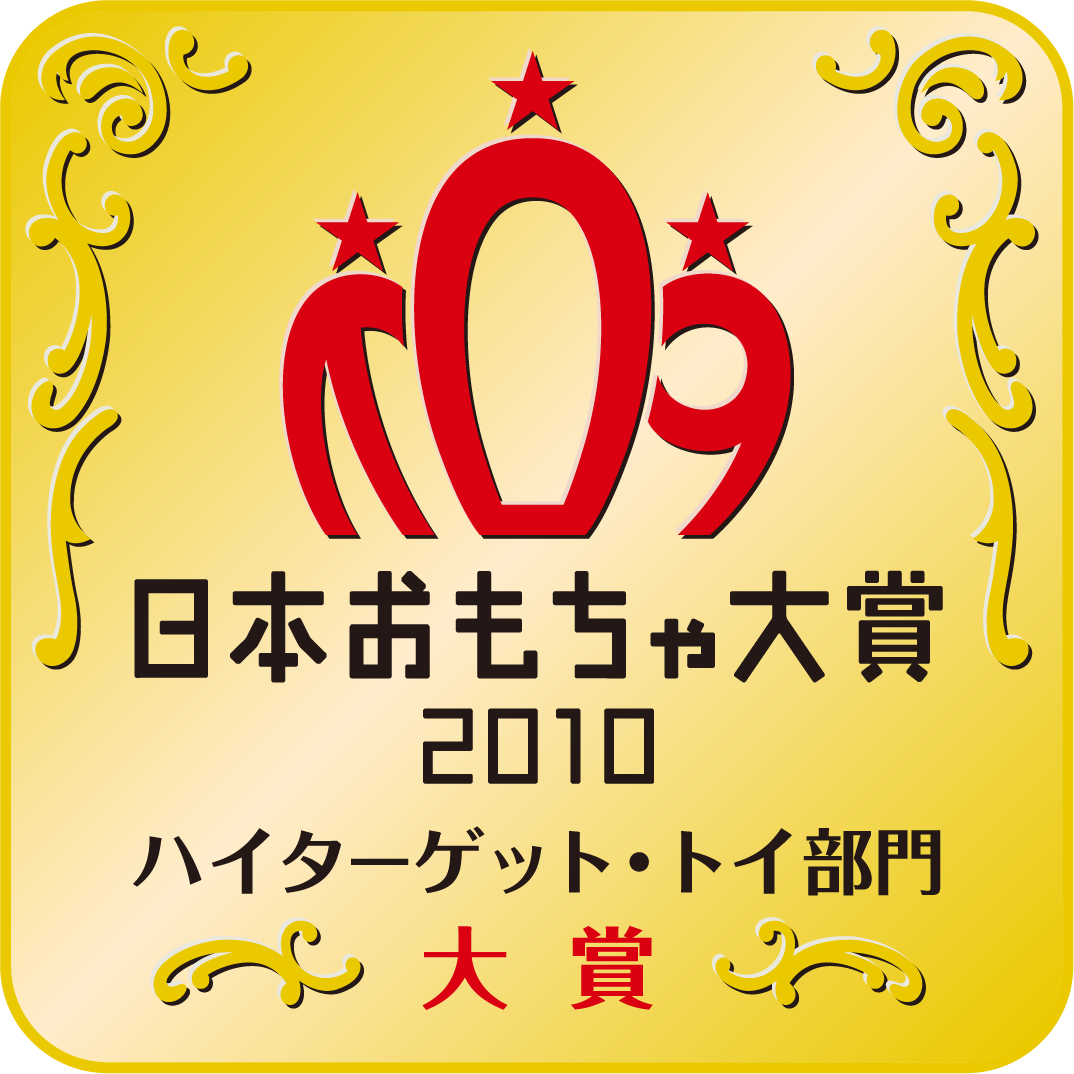 The third character edition of the Otamatone is an homage to the rock band KISS! Imprinted with the trademark make up and a silver flag and ring resembling KISS' costumes. Each flag comes with an autograph of the respective band member. A rock star Otamatone for rock star performances! Functions and size are similar to the standard Otamatone.
Standard
Pro
+ Smartphone
Easy
App
Digital
Analog
Accessory
COLOR
Released:
2018/06

Price:
5,280 Yen(with tax)
Size:
W67×H270×D133mm
Powered by:
3 AAA batteries (alkaline batteries recommended)
Includes:
Practice sheet (Symphony No. 9 in D minor, Op. 125 "Choral" ) / Test batteries
Others:
© 2018 KISS Catalog, Ltd. Under License to Epic Rights
https://www.kissonline.com.
Otamatone details
Switch Panel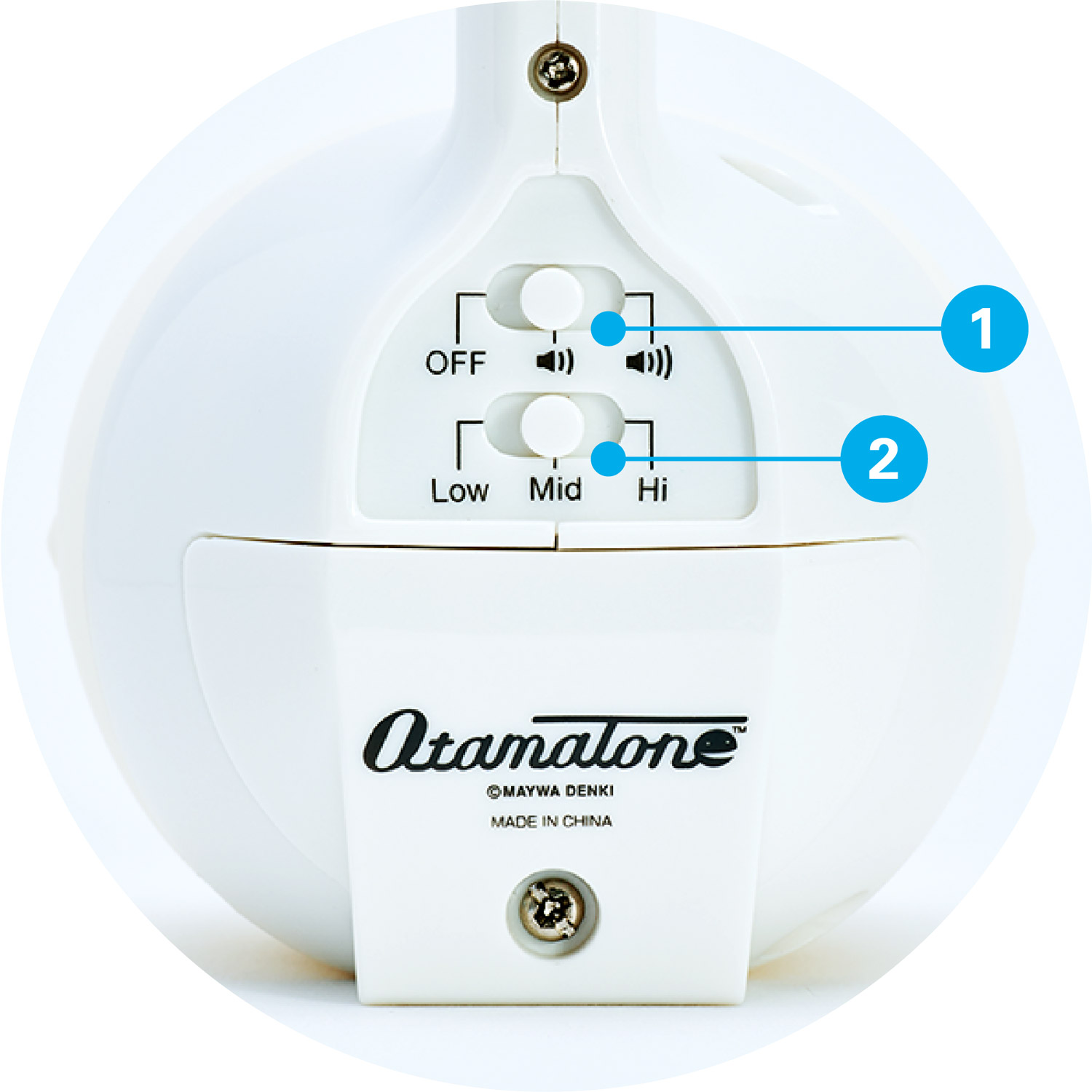 Power / Volume Switch

2 volume settings

Octave Switch

3-step Octave Switch
Practice sheet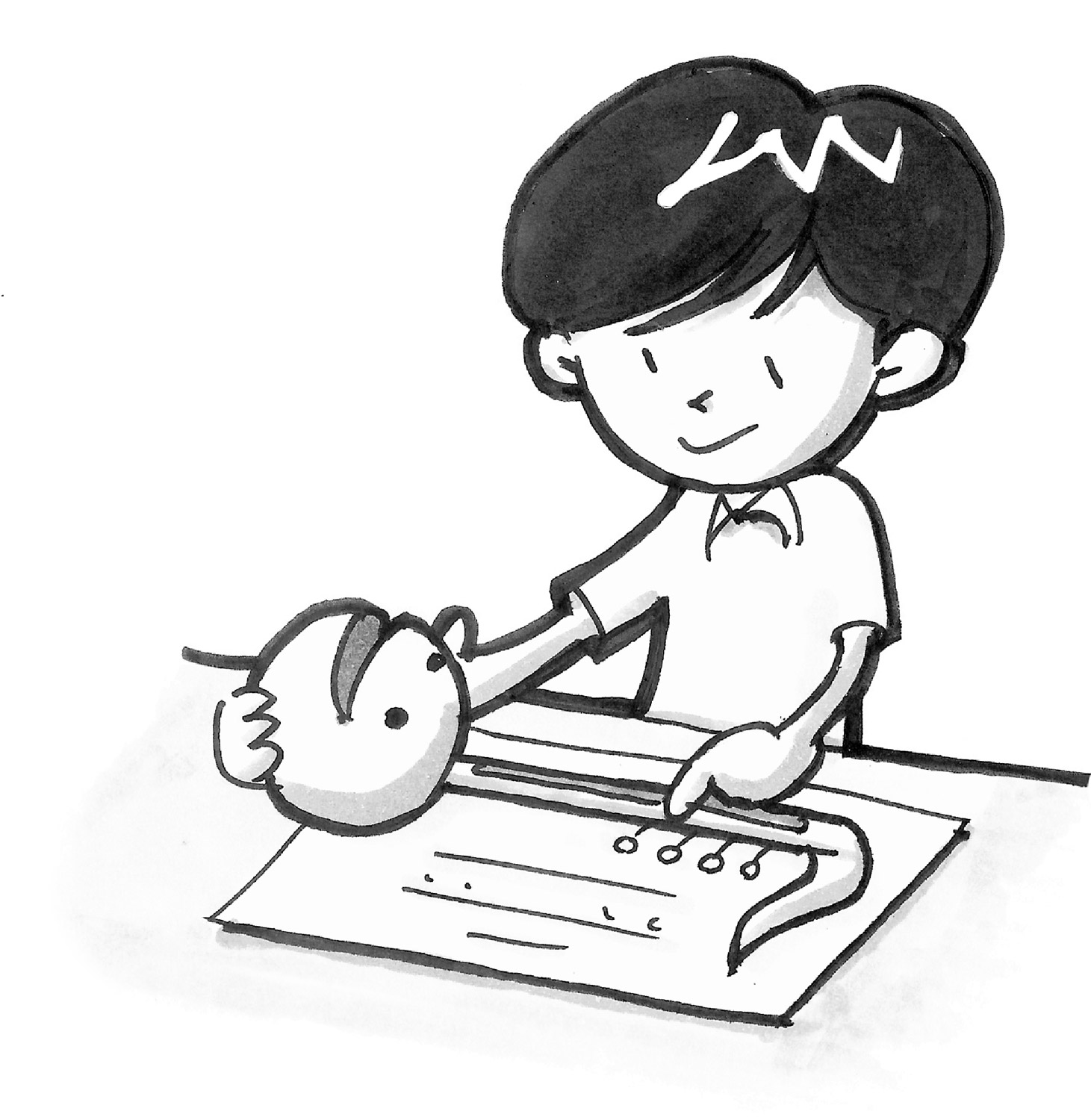 There are no markers for note positions on the Otamatone. Place the included practice sheet alongside the stem and press the stem switch where the numbers indicate to get a feeling for note positions. Play the instrument upright once you've got the hang of it.