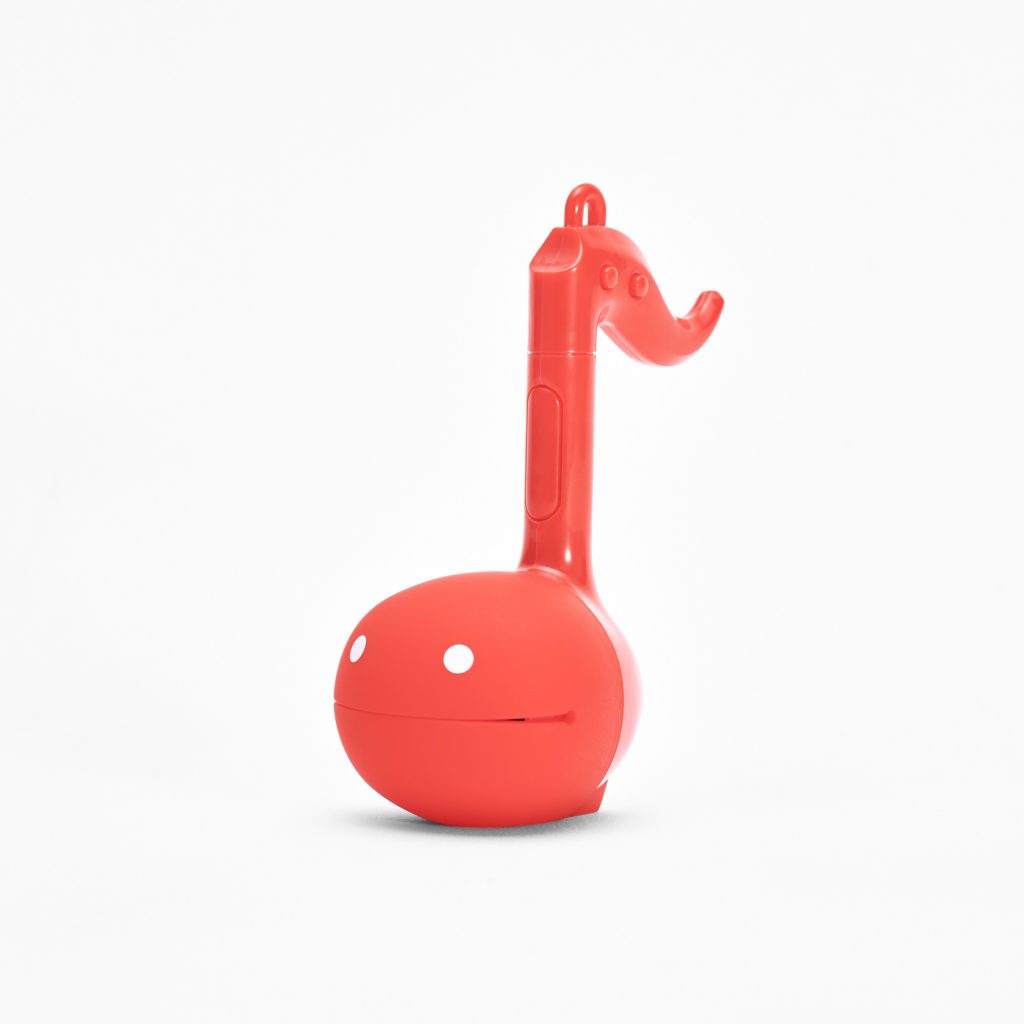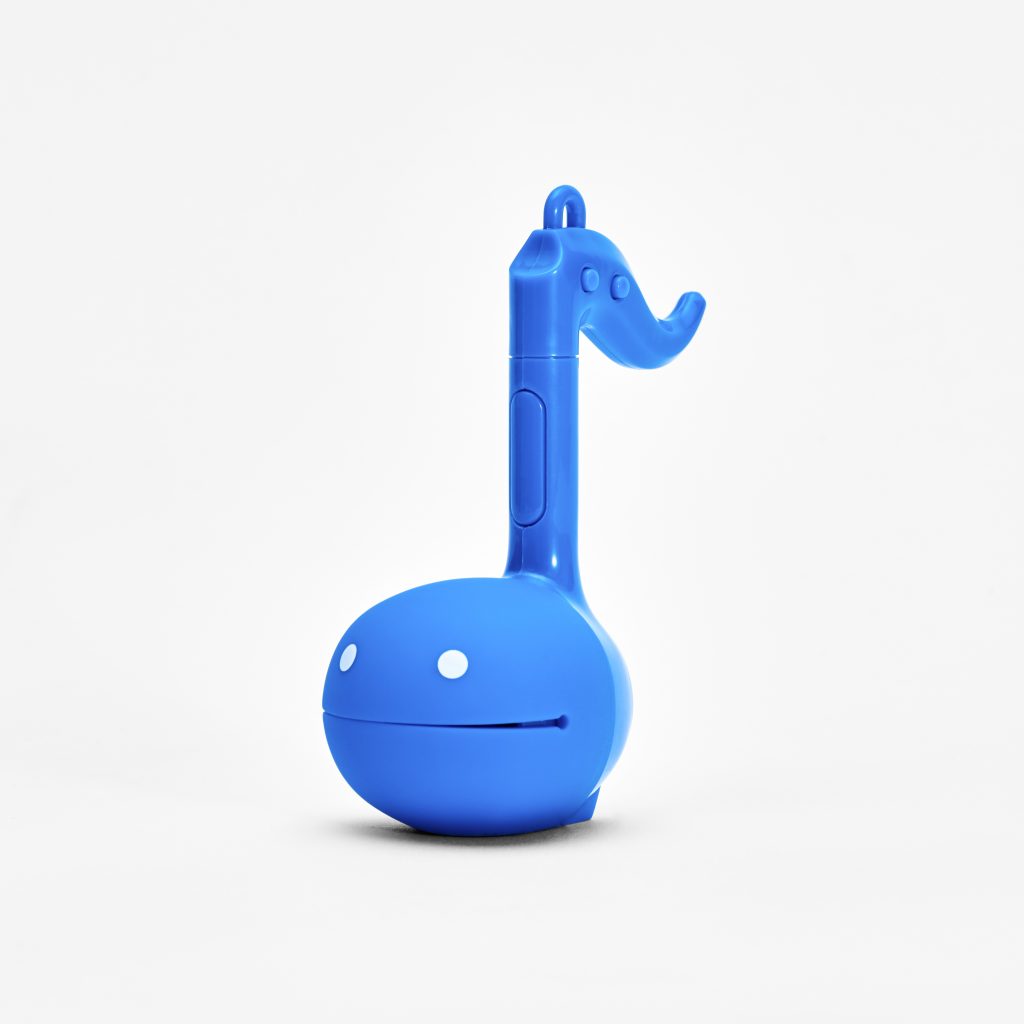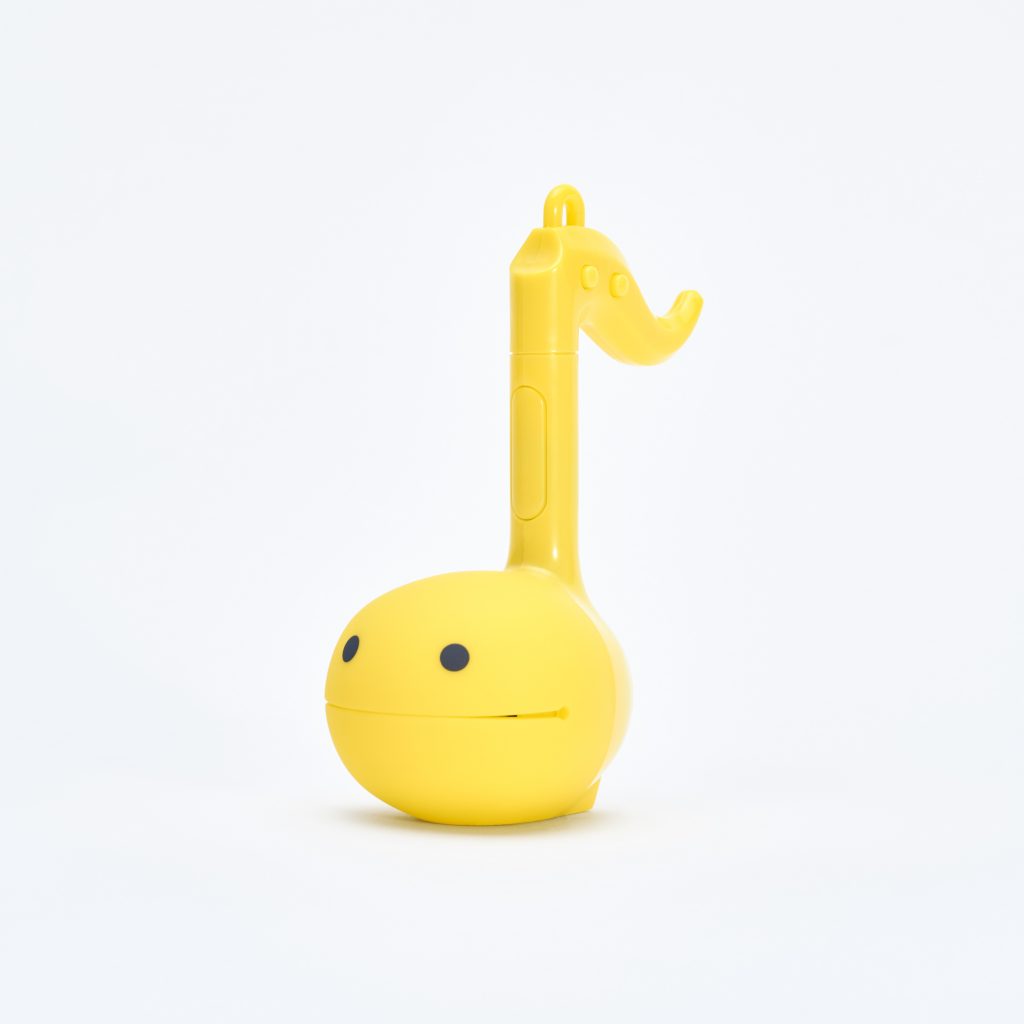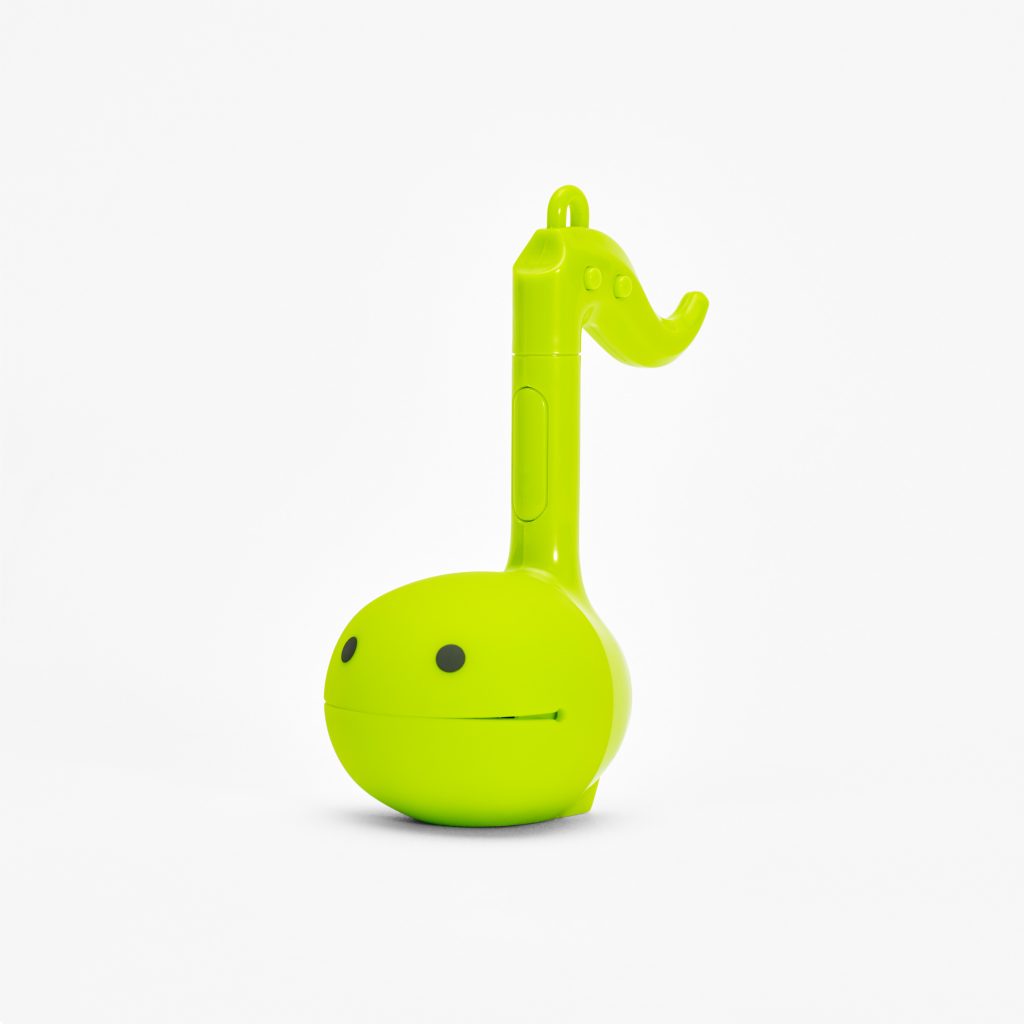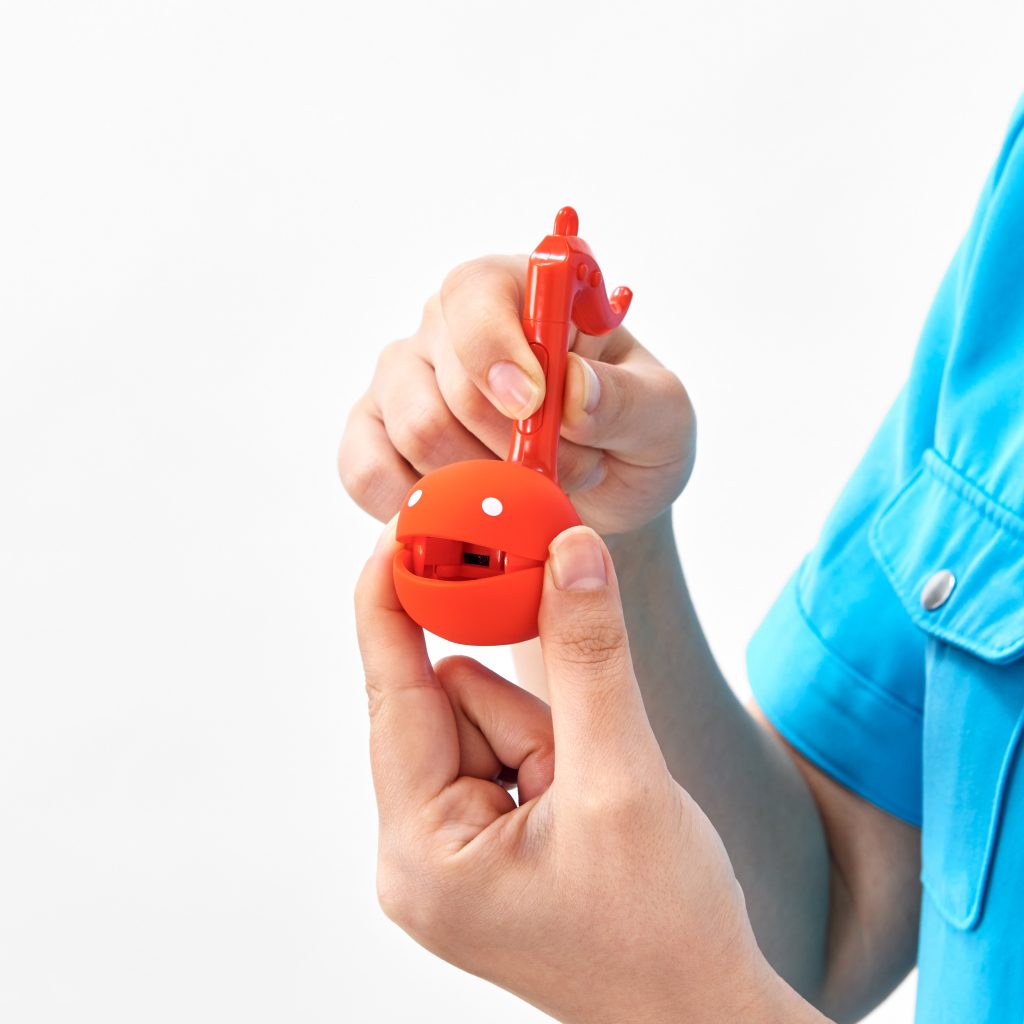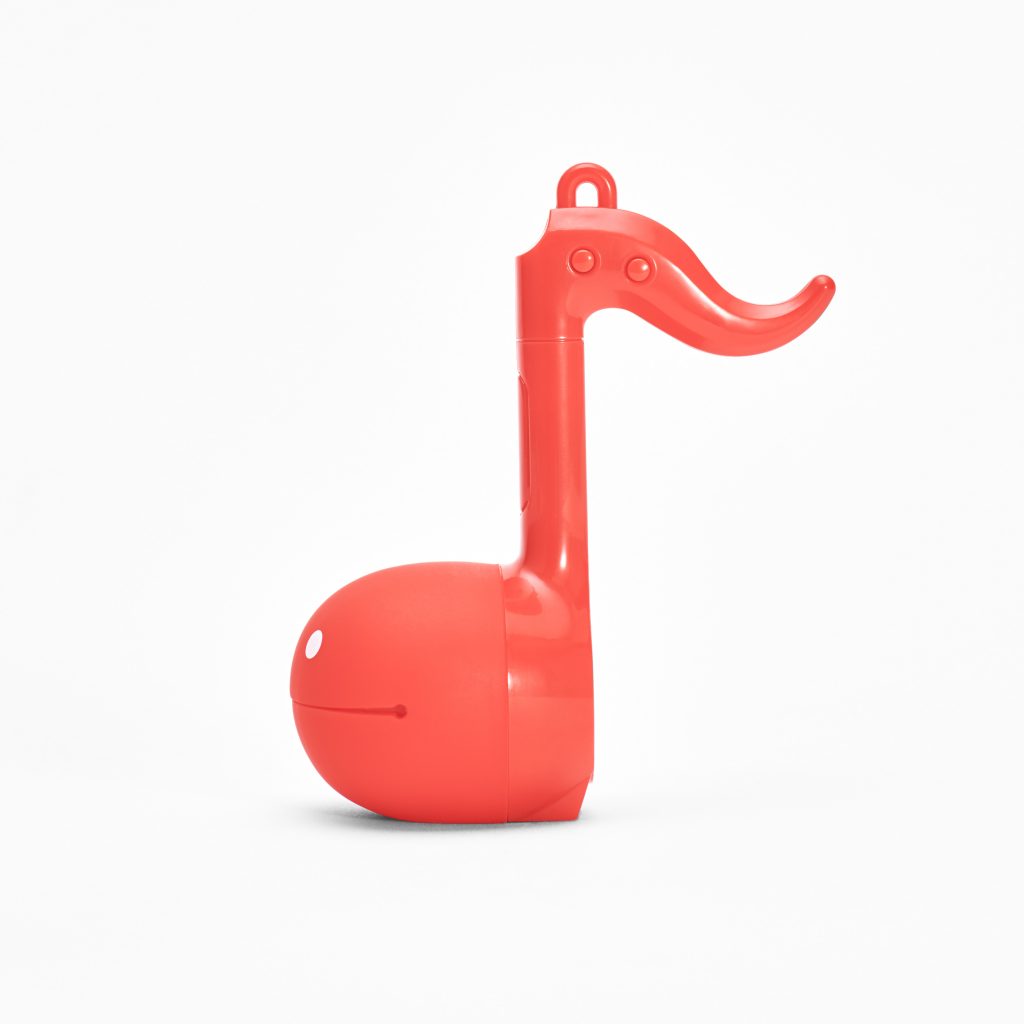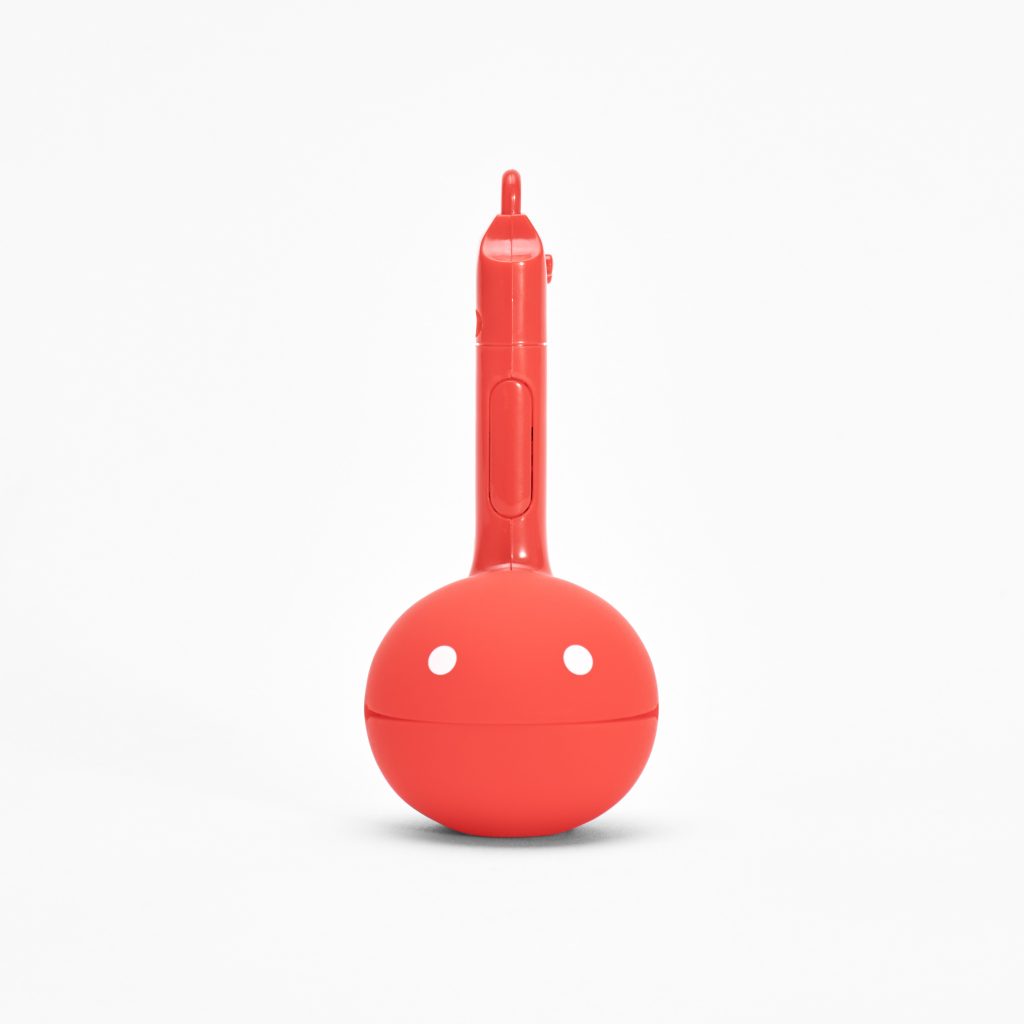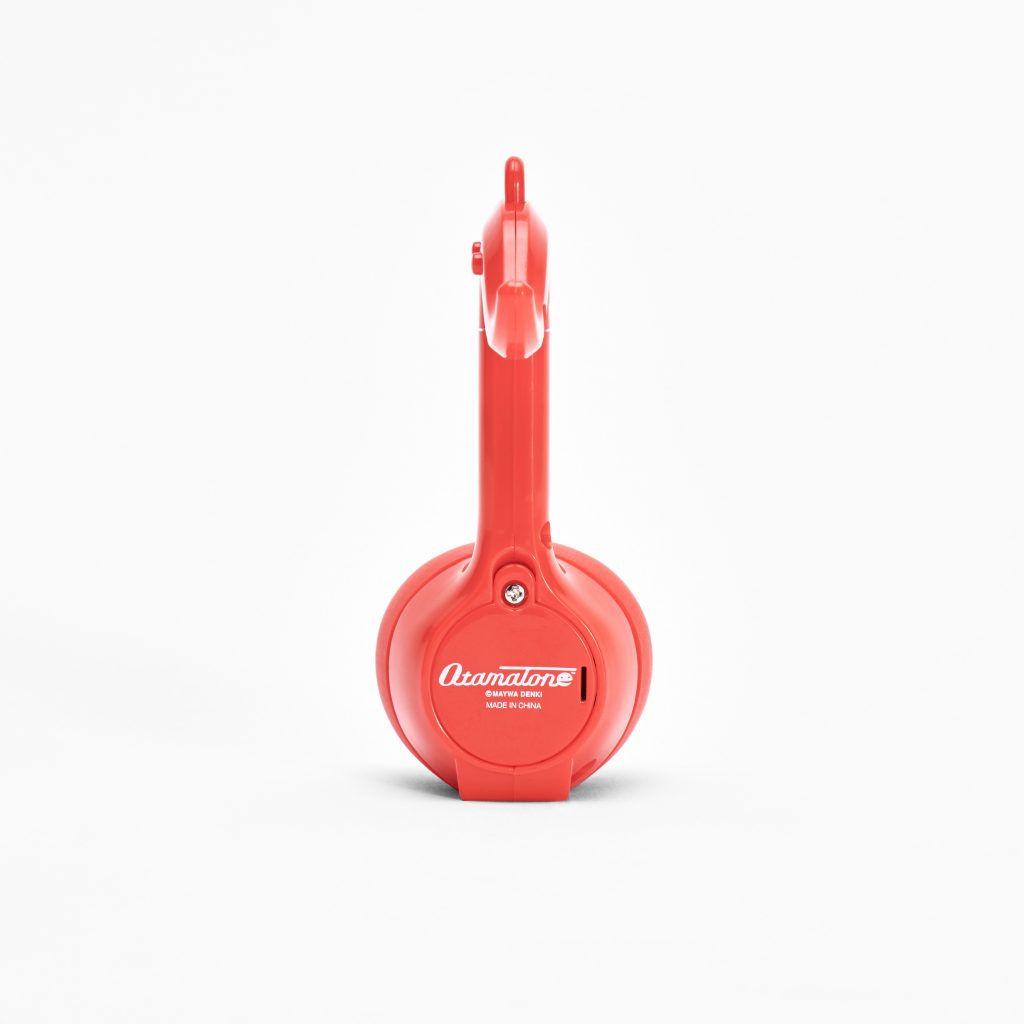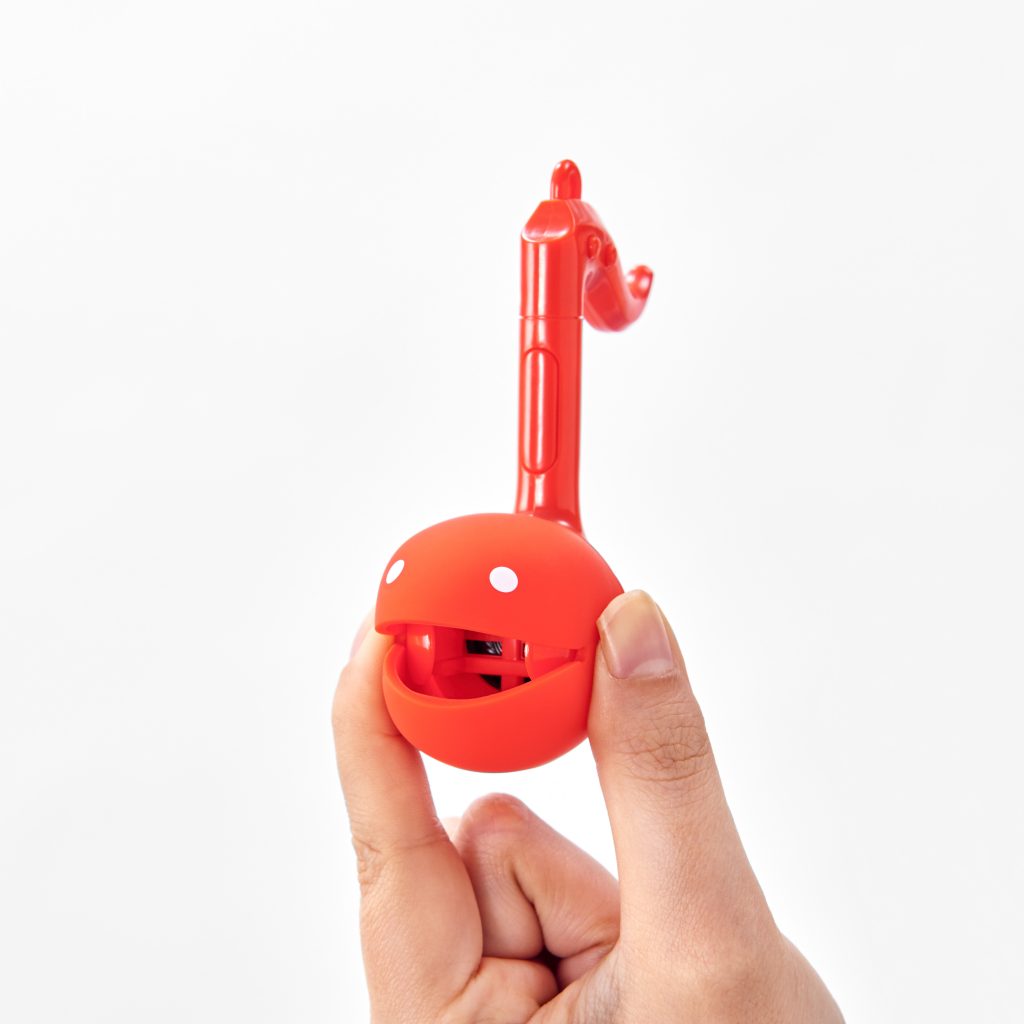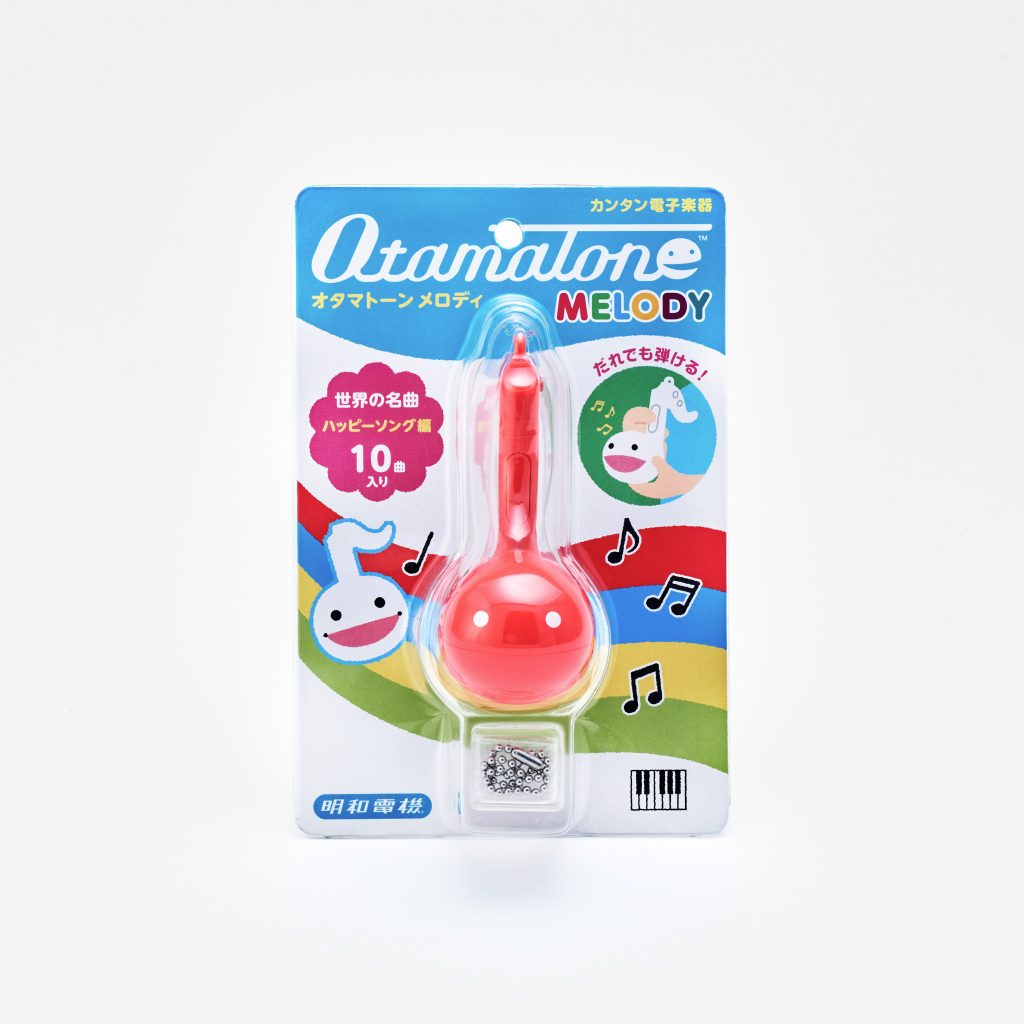 Otamatone Melody 2
On sale
10 songs included
Successor to the Otamatone Melody. Adds lime color to the palette and comes with 10 cheerful built-in songs. Just press the play button to the rhythm of the selected song and perform 10 famous tunes from all over the world. A movable mouth for vibrato and an octave switch are included as well. How about forming an Otamatone choir with your friends? Use the Otamatone Melody as a key chain and take it where ever you go!
Standard
Pro
+ Smartphone
Easy
App
Digital
Analog
Accessory
COLOR
| | |
| --- | --- |
| Released: | 2018/12 |
| Price: | 2,200 Yen(with tax) |
| Size: | W42×H95×D80mm |
| Powered by: | 1 CR2032 lithium battery |
| Includes: | Ball chain / Test batteries |
Otamatone
Melody2 details
A tiny Otamatone with built-in songs that allows everyone to perform with ease.
Switch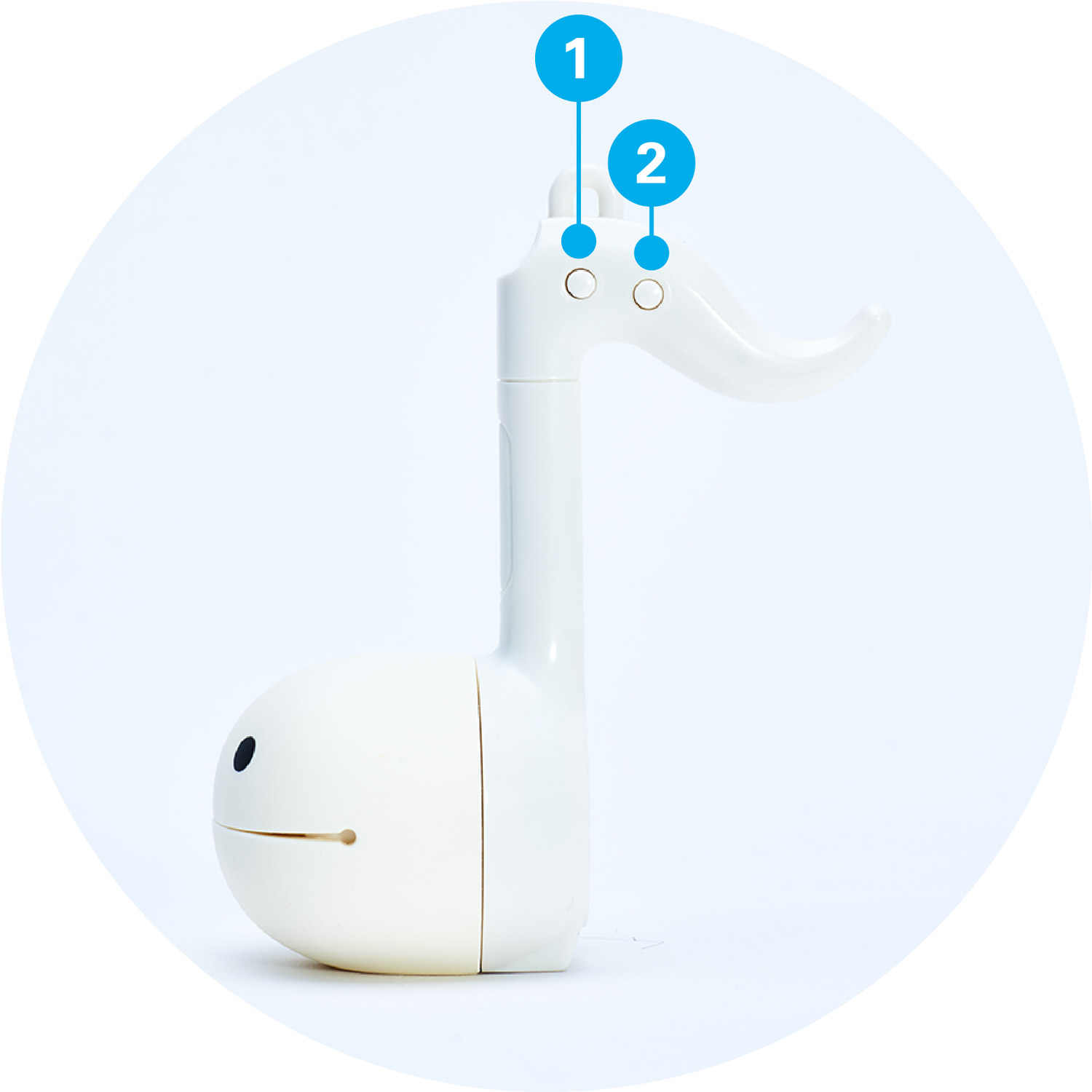 Demo Play Button

Check the selected song

Change Octave Mode

Press the Demo Play Button for 2 seconds or more to switch to octave change mode

3 octaves are available Low / Mid / Hi

Song Select Button

Push to select the next song.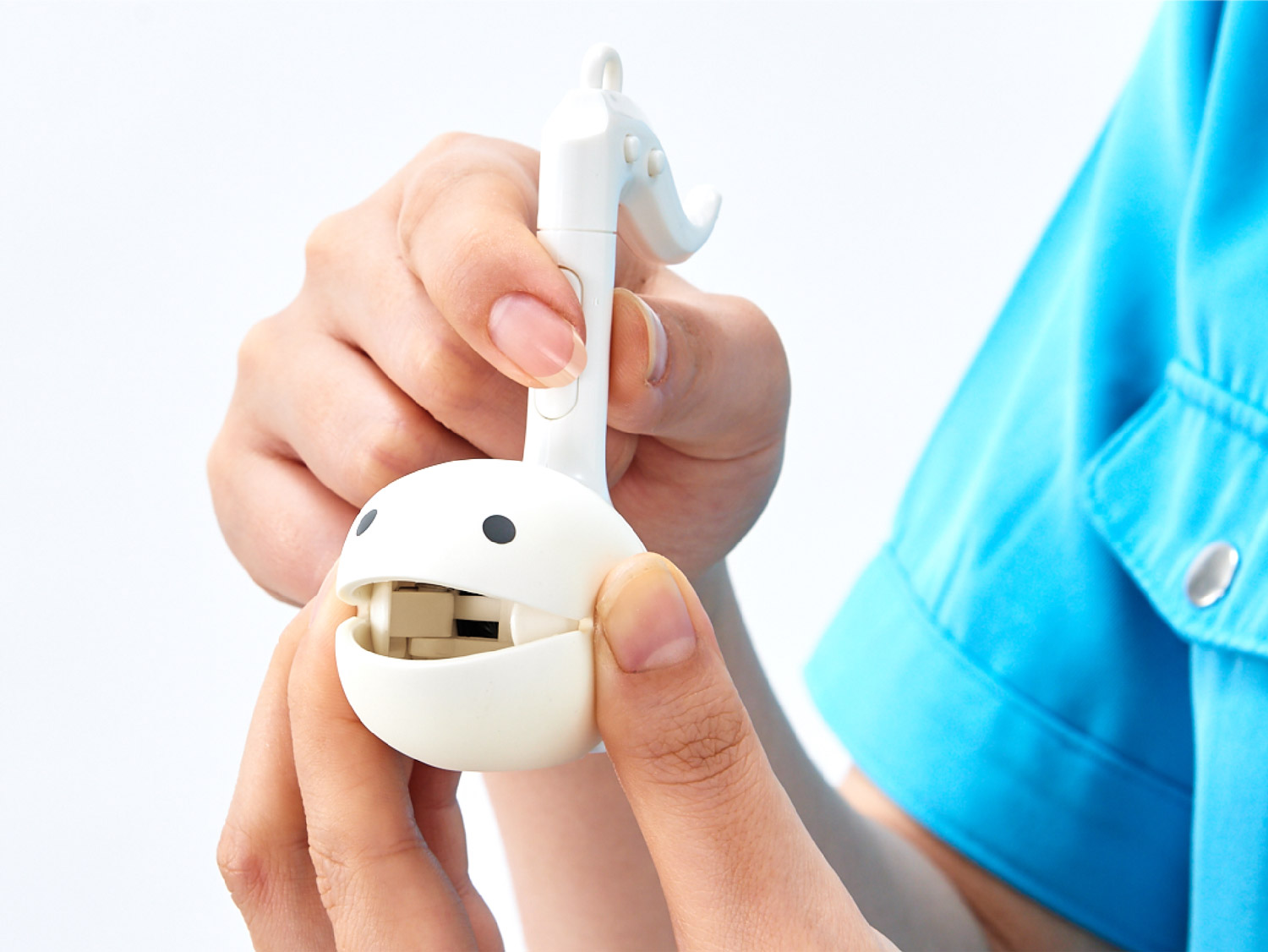 No need to be big to do Wah-wah.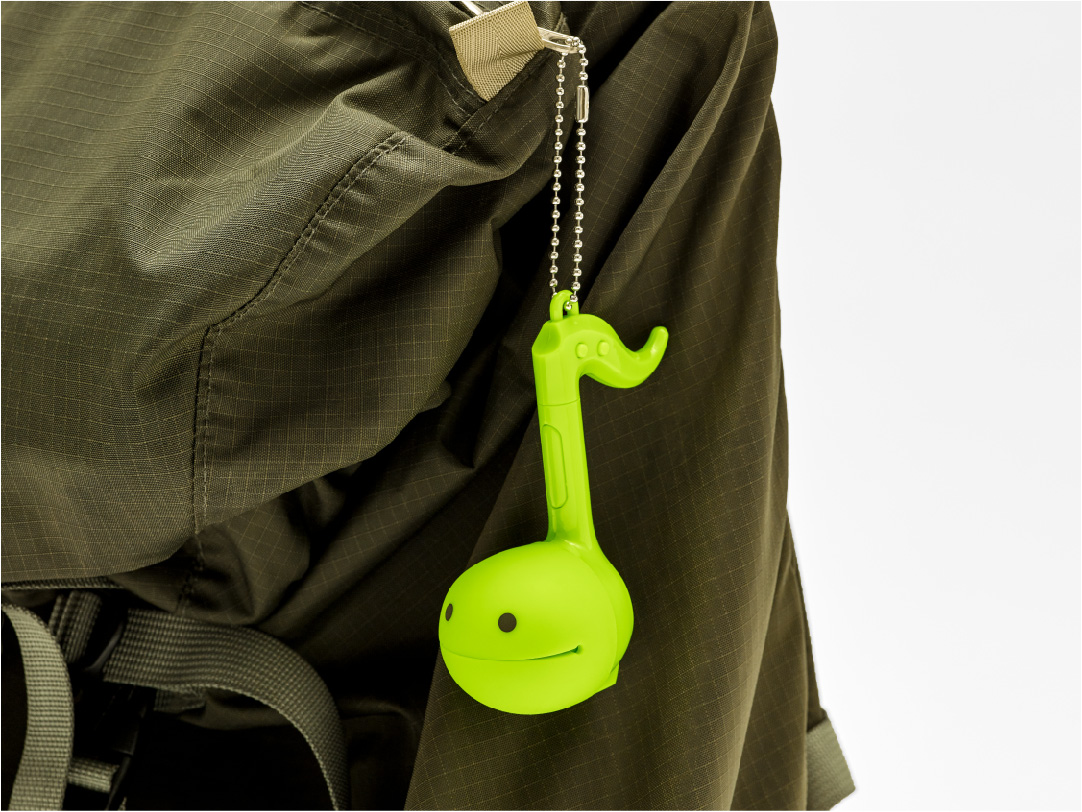 Can be used as a key chain.
Song list:
HAPPY BIRTH DAY TO YOU
When The Saints Go Marching In
Concerto Op.8-1 in E major 'Spring' RV 269
The Battle Hymn of the Republic
The Other Day I Met A Bear
Musicians on a Mountain
Korobushka
El Condor Pasa/If I Could
Funiculì, Funiculà
Jingle Bells